Although I was always under the mindset that 2011 wasn't really a standout year in terms of Music and Film, looking back I can appreciate that even though for me there were no clear-cut, definitive favourites, overall there were many bright and memorable moments. I have selected my Top Ten Films and Top 20 Tracks of 2011. Let's see where my choices compare to yours!
Still from The Artist
TOP TEN FILMS:
1. The Artist
2. The Girl with the Dragon Tattoo
3. Shame
4. Bridesmaids
5. The Help
6. The Muppets
7. War Horse
8. My Week with Marilyn
9. Drive
10. Warrior
One of my biggest regrets this year was not seeing The Artist at TIFF in September, but better late than never as the Film which touched and uplifted me most, actually is only a recent discovery. The Silent Film about Era-star George Valentin is a triumph and a must-see for all. Also, despite not loving the original Swedish version of The Girl with the Dragon Tattoo, alas all that buzz did amount to something solid with David Fincher's Adaptation starring Rooney Mara and Daniel Craig being absolutely electrifying. Michael Fassbender quickly has become one of my favourite Actors also with his riveting performance in Shame as a Sex Addict whose life is interrupted by the sudden arrival of his estranged Sister. Kristen Wiig's performance in Bridesmaids still sticks with me to this day as does Michelle Williams' work in My Week with Marilyn.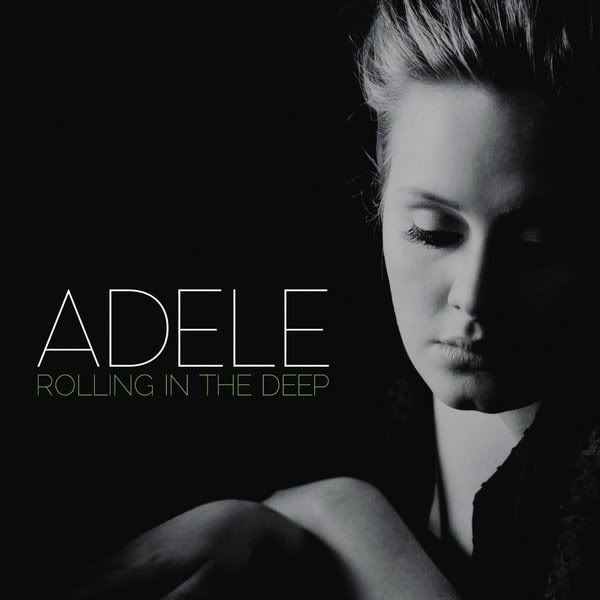 Official Artwork: Adele - Rolling in the Deep
TOP TEN TRACKS:
1. Adele - Rolling in the Deep
2. Foster the People - Pumped Up Kicks
3. Lady Gaga - The Edge of Glory
4. Britney Spears - Till the World Ends
5. Selena Gomez & The Scene - Love You Like a Love Song
6. Lil Wayne - How to Love
7. LMFAO - Party Rock Anthem (ft. Lauren Bennett and GoonRock)
8. Pitbull - Give Me Everything (ft. Ne-Yo, Afrojack and Nayer)
9. Adele - Someone Like You
10. Cody Simpson - On My Mind
11. Jennifer Lopez - On the Floor (ft. Pitbull)
12. Jessie J - Price Tag (ft. B.o.B)
13. Lana Del Rey - Video Games
14. Demi Lovato - Skyscraper
15. Katy Perry - The One that Got Away
16. Gavin DeGraw - Not Over You
17. David Guetta - Without You (ft. Usher)
18. Coldplay - Every Teardrop is a Waterfall
19. Avril Lavigne - What the Hell
20. Bruno Mars - It Will Rain
Adele dominated the Charts this year with her certified 5x-Platinum Single Rolling in the Deep, which also happened to top the U.S. Billboard Hot 100 Chart for a stellar seven weeks. Despite being reworked into various Remixes, I still prefer the original Rock/Blues/Disco/Gospel Hybrid and it dominated by iPod for much of the early part of the year. Although I would've expected to still be listening to Lady Gaga, her Born this Way Disc didn't stand the test of time for me, even though I am still emphatically in-love with The Edge of Glory and that gorgeous Saxophone Solo by the late Clarence Clemons. Names I'd never have expected to be on-repeat as much as they were, include breakthrough discoveries like Foster the People and their still-amaze Pumped Up Kicks and gasp, Selena Gomez & The Scene. I'm actually shocked that Rihanna isn't on my List, but that's truly how I feel about the material she's put-out this year. Recent discoveries like Lana Del Rey have been on repeat much of late and I promise she will be a force to be reckoned with in 2012.
If you missed my epic
2011 Celebrity Year in Review
highlighting some of the biggest stars I met this star-studded year, don't forget to
click here
.
Excited to see what 2012 has in-store for all of us!
(Photo credit: Alliance Films/XL Recordings)