ENTER TO WIN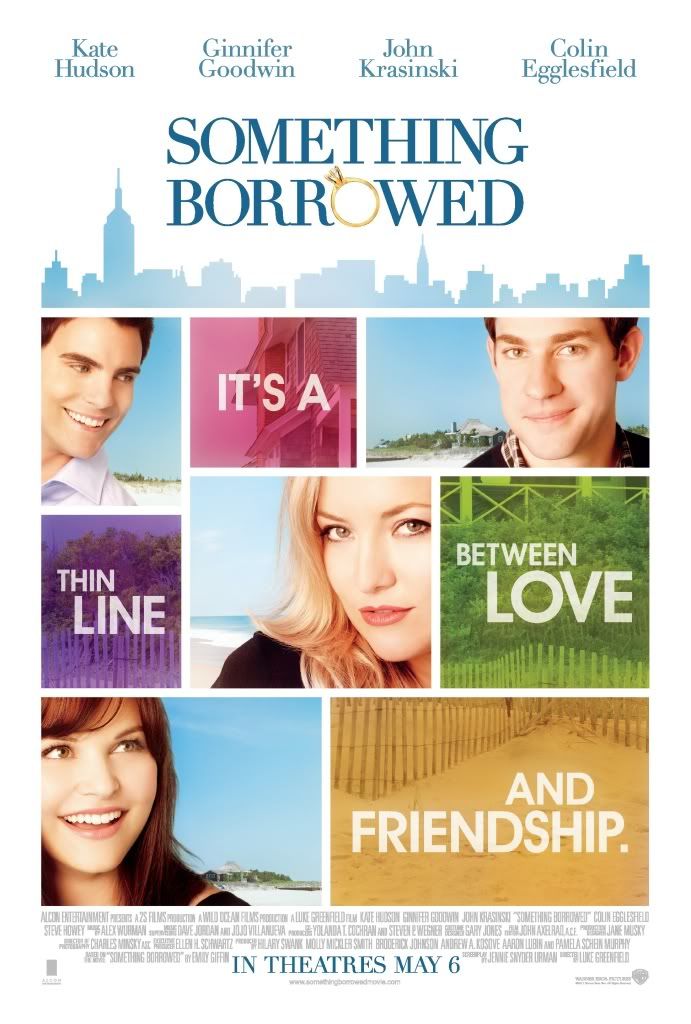 1 OF 5 ADVANCE SCREENING

PASSES TO SEE



SOMETHING BORROWED
ON
MAY 4, 2011



IN THEATRES MAY 6, 2011
Based on The New York Times Bestseller and Mr. Will-W.:Pop Maven favourite Something Borrowed by Emily Giffin, Warner Bros. Canada releases the one juicy Chick Flick you absolutely cannot miss this Spring.
Rachel (Ginnifer Goodwin) is a talented attorney at a top New York law firm, a generous and loyal friend, and, unhappily, still single…as her engaged best friend Darcy (Kate Hudson) is constantly reminding her. But after celebrating her 30th birthday, perpetual good girl Rachel unexpectedly ends up in bed with the guy she's had a crush on since law school, Dex (Colin Egglesfield)…who just happens to be Darcy's fiancé.
When Rachel and Darcy's lifelong friendship collides with true love, it leads to unexpected complications and potentially explosive romantic revelations.
The romantic comedy Something Borrowed also stars John Krasinski as Ethan, Rachel's constant confidante and sometimes conscience, who is busy evading the affection of Darcy's hopelessly love-struck friend Claire (Ashley Williams) while harboring a secret crush of his own; and Steve Howey as Marcus, an irrepressible womanizer who can't keep his mind out of the gutter or his hands off any girl within reach.
Warner Bros. Canada and Mr. Will-W.:Pop Maven want to bring five lucky Readers and their BFFs to an Advance Screening of Something Borrowed in Toronto on May 4, 2011. Enter to win by leaving a comment with the answer to the following question, "If you were Rachel, would you tell confess to Darcy you were having an affair with Dex?". There is no right or wrong answer. All winners will be drawn May 1, 2011 midnight. Good luck, Mavenati!