Snoop Dogg in Toronto - August 2011
He's sold well-over 20 million Albums and has 13 Grammy Award nominations, but world-famous Rapper, Producer, Actor and Marijuana Activist Snoop Dogg isn't above showing his Fans love. Arriving in Toronto earlier this afternoon, Snoop Dogg made a low-key appearance with his Handlers surrounding him upon arriving at Toronto Pearson International Airport, but it wasn't before long that Fans began whispering and a small crowd grew around him asking for Photos. In fact, a team of young Basketball Players soon surrounded his Escalade as he took his time posing for a Group Photo and also individual Photos with each of the Players before heading off to get ready for his performance at Z1035's Summer Rush north of the City in Vaughan.
It is expected that
Snoop Dogg
is performing material from his latest effort
Doggumentary
, released
March 2011
.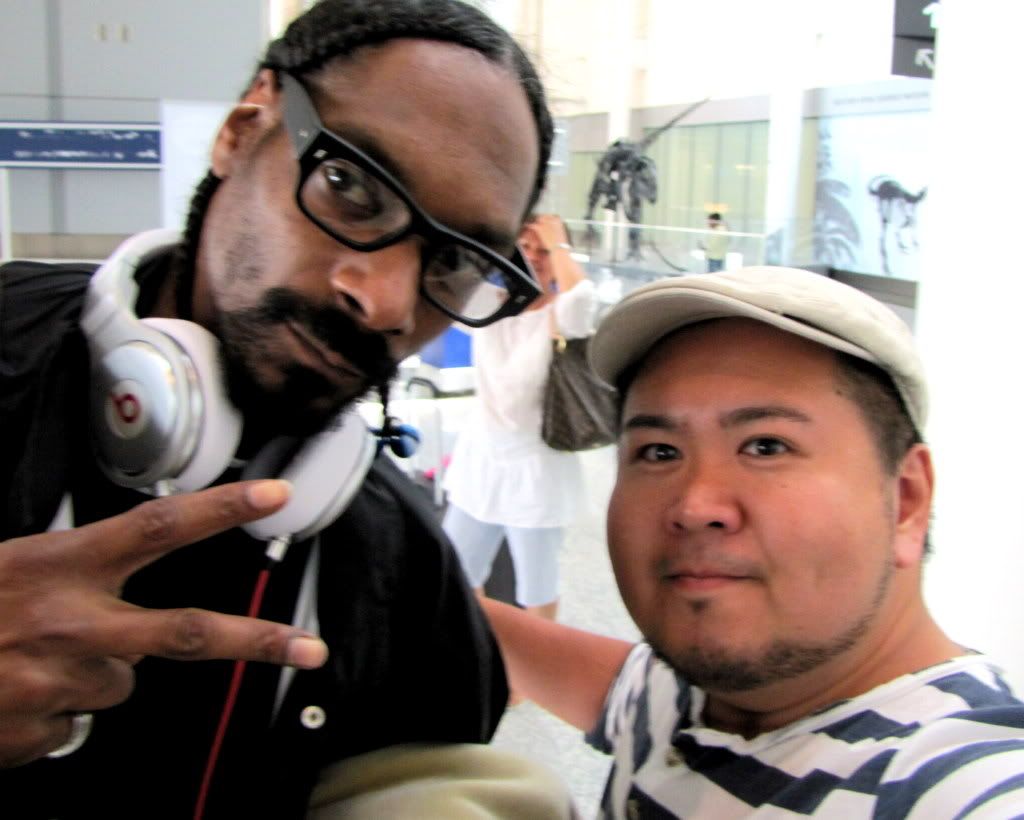 Snoop Dogg & Mr. Will-W.
Flying in from Cleveland after a night of partying in celebration of his good Friend Deion Sanders' induction to the Pro Football Hall of Fame, Snoop Dogg appeared a bit low on energy but still kindly responded, "Whatever you like, young Man!" after I had approached him for a Photo.
Snopp Dogg
also currently appears in a series of Advertisements for competitior
KISS 92.5
as part of their
Snoop Welcomes You to the Party
campaign, where the Rapper reads aloud some of the Station's Fan Mail.
Click here
to learn more and see some of the Spots!
And now for the exciting stuff. I'm giving away one authentic
Snoop Dogg
-signed Photo to my Readers. To qualify, leave a comment with the name of his latest Disc before
September 7, 2011.
All are welcome to enter and you may enter as many times as you like - one entry per day. Good luck,
Mavenati
! You must be
following me
on
Twitter
to be eligible.
(Photo credit: Mr. Will-W.)