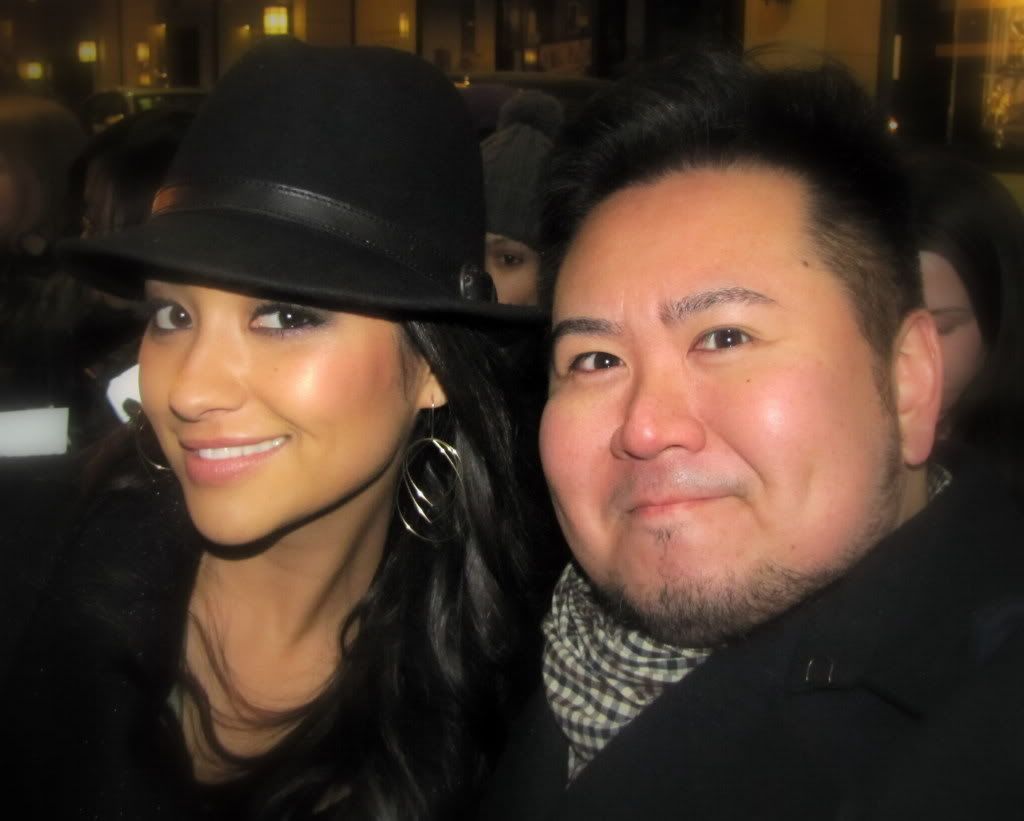 Shay Mitchell & Mr. Will-W.
The Cast of
ABC Family
's
Pretty Little Girls
have officially taken over Toronto today and despite some initial setbacks due to a canceled New York City flight, our v. own
Shay Mitchell
made it into her Hometown midday.
Ashley Benson
and
Lucy Hale
visited
CTV
's
The Marilyn Denis Show
earlier today, followed by a visit to
CP24
and a taping of
eTalk
. The duo were joined by Co-stars
Troian Belissario
and
Mitchell
afterward, having Lunch on Queen St. before heading back to
MuchMusic Headquarters
where they greeted hoards of Fans inside and outside the Studio, on staple program
New.Music.Live
.
Pretty Little Liars
airs currently Monday nights on
MuchMusic
at 8:00 PM EST.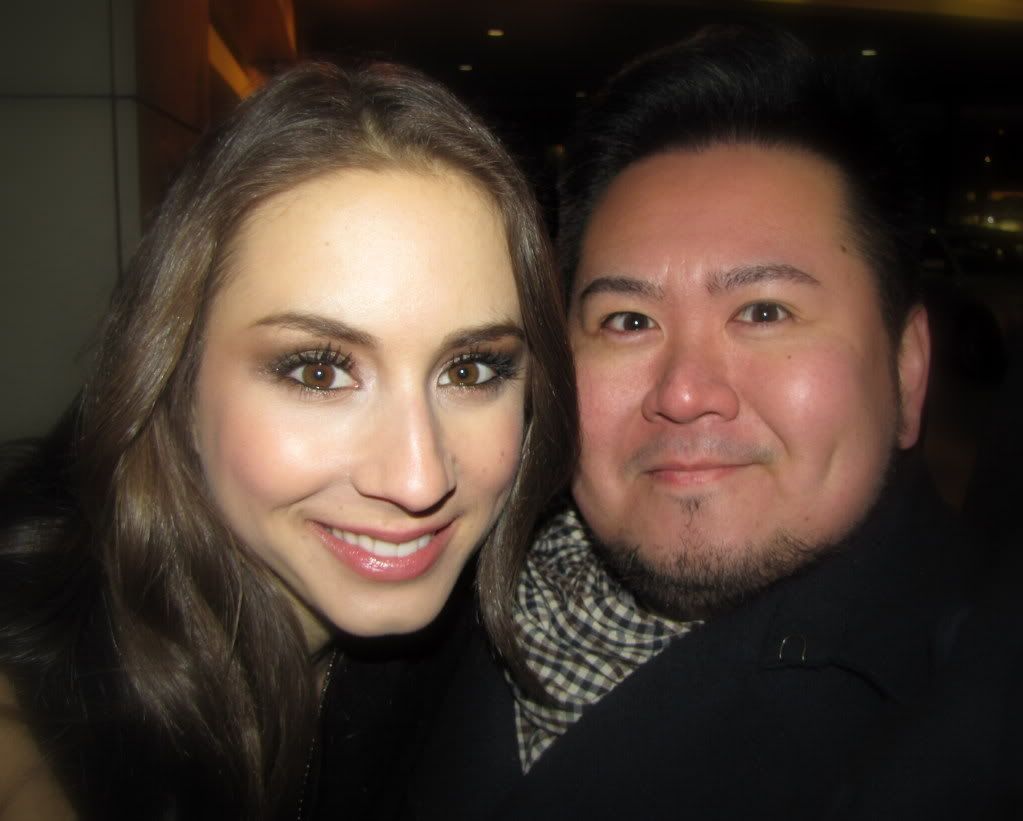 Troian Belissario & Mr. Will-W.
Following a busy day of Press, the Girls headed back to their
Hotel, carrying heaps of Shopping Bags, including goodies from popular retailer
Aritzia
which gifted the Girls generously with merchandise. Although,
Benson
and
Hale
were in a hurry to head back to their rooms,
Belissario
and
Mitchell
came out to greet Fans, taking Photos and signing Autographs.
After de-compressing for a bit, the Girls got ready to head out to Dinner, with Benson and Hale greeting Fans from their GMC. A few Autograph Hounds waiting on Basketball Players shouted to Benson, "Nobody cares, Ashley!" and playfully she and Hale both responded with looks of shock before rolling up their windows.
The Girls headed over to
Hazelton Hotel'
s newly-renovated
ONE
, enjoying a quiet Dinner. Occasionally they were seen smoking Cigarettes in front of the restaurant in the frigid temperatures of Toronto.
Mitchell
has committed to showing her Cast Mates around town during their stay which ends Saturday, so perhaps we'll see more of them out and about in the City?
See more Photos of the Girls below:
For more on
Benson
and
Hale
's arrival in Toronto last night,
click here
. An Autograph Giveaway is coming up. Stay tuned for details!
(Photo/video credit: Mr. Will-W.)