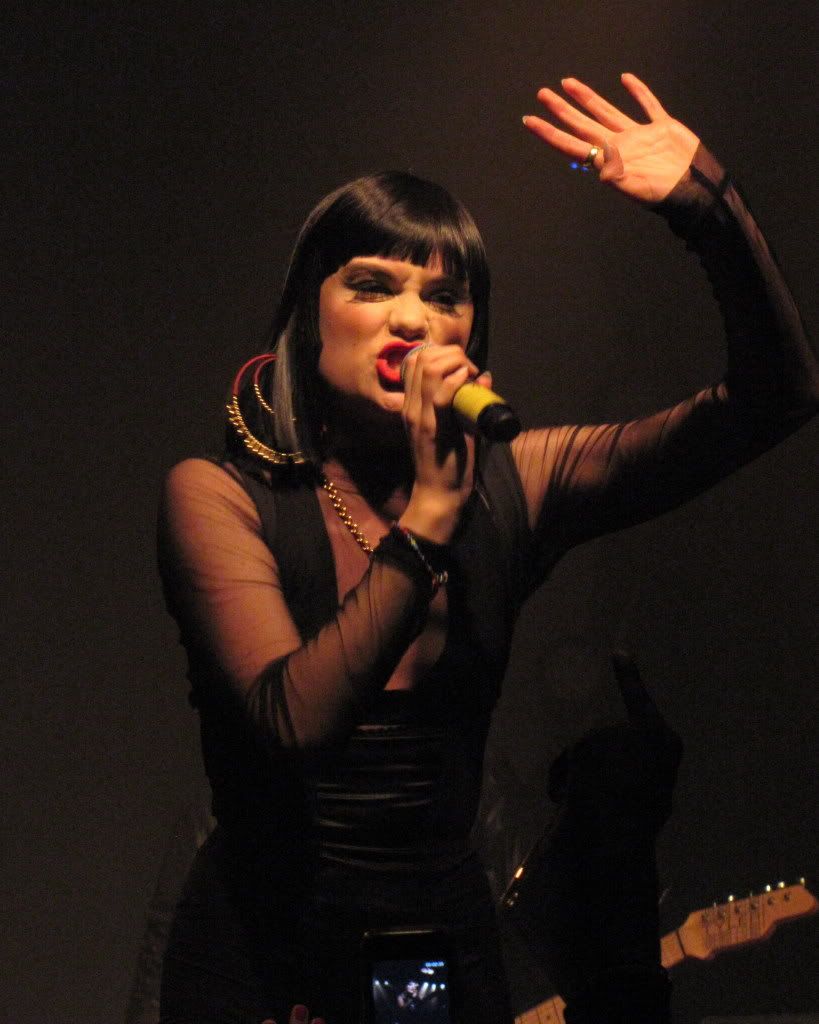 Jessie J in Toronto - April 2011
In a stunning display of Showmanship, Soulful British Siren Jessie J wowed a lucky invite-only Crowd at The Mod Club. Despite canceling various Radio appearances due to a Migraine, Jessie J would not let her Fans (known also as her Heartbeats) down, resting-up and powering her way through a four-song performance on MuchMusic's New.Music.Live and an electrifying six-song at the Club in Little Italy.
From the crotch-grabbing bravado of Do it Like a Dude to an all-out tour-de-force rendition of third Single Nobody's Perfect and finally a sunny six-minute version of her biggest Hit yet Price Tag, Jessie J had the Crowd begging for more of those flawless Vocals. Many onlookers were shocked to see Universal Music Canada label mates Far East Movement also in-town for a Show, in the audience supporting their Girl Jessie.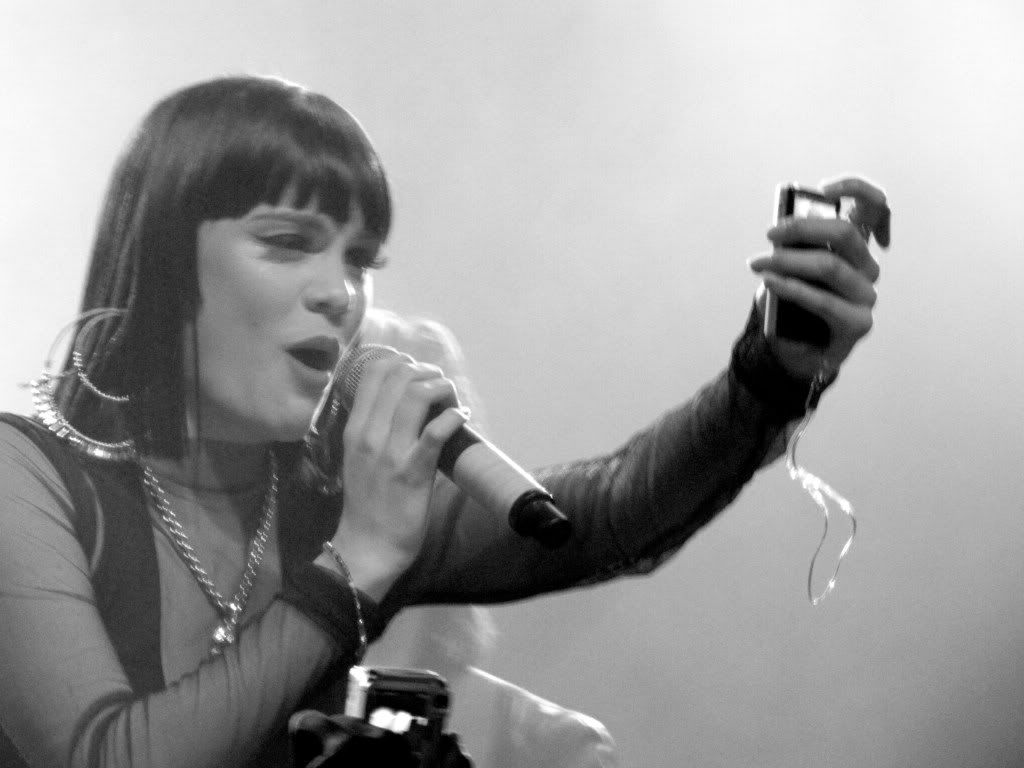 Taking breaks to sign Autographs between Songs on-stage, she also passed the Microphone into the Audience, allowing Fans to ask questions. One Fan asked, "When are you coming back to Toronto?", to which she replied "That depends on the label Big Wigs!", adding "the same serious ones who just stand and never dance!". During her performance of Nobody's Perfect, she snatched a Fan's Camera and recorded herself singing right into it, drawing cheers from the audience.
Watch Jessie J perform Price Tag in full below:
See more Photos below:
Follow
Jessie J
on
Twitter
here
.
Did you know that one lucky
Mr. Will-W.:Pop Maven
Reader will win a signed Copy of
Who You Are
? Find out how it could be you
right here
.
(Photo/video credit: Mr. Will-W. | Audio content: Universal Music Canada)