LMFAO in Toronto - November 2011
The ten-date Canadian leg of The Cherrytree Pop Alternative Tour kicked-off last night in Quebec City and made its way to Toronto tonight, ambitiously staged at Air Canada Centre. Cherrytree Records launched in 2005, has over the years brought America celebrated Pop Acts like La Roux, Feist, Far East Movement, LMFAO, Robyn and of course, Lady Gaga. This is the first self-headlined Tour for the Label, giving Canadians a taste of its major Acts LMFAO and Far East Movement, in addition to newer Talent like Natalia Kills, Rye Rye, Frankmusik, Colette Carr and Nova Scotia's KAY.
Despite many vacant seats spotted earlier in the evening at the Venue, those spots soon would fill-up throughout the night with the Stage brought-in close to the Audience for an intimate vibe. Working with the constraints of a limited budget and minimalist Production for much of the three-and-a-half-hour Show, our attentions were placed front and center on the Talent, building a rapport with them. Lovable KAY, an edgy Natalia Kills, a spirited Rye Rye, a commanding Colette Carr and a honey-voiced Frankmusik each took turns supporting each other as a Family.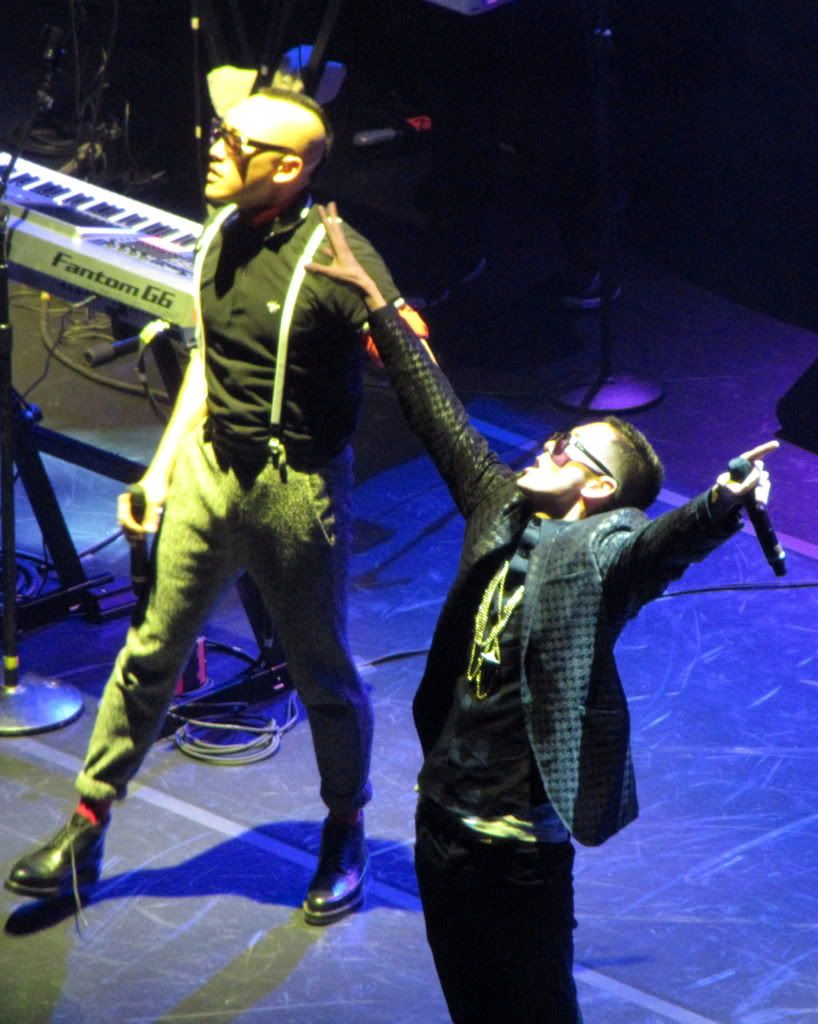 Far East Movement -
Prohgress & Kev Nish
The Show truly ignited with Far East Movement delivering an electrifying Set consisting mostly of Material from their latest Disc Free Wired, plus a new Track titled Jello. Energetic and engaging, their Show is still a work-in-progress which could be even more spectacular with some added Dancers and crafty Set Design. The Crowd was ecstatic as they played an Interlude of Barbra Streisand (Duck Sauce), before leading into their massive Hit Like a G6, in which they were joined on-stage by Natalia Kills.
LMFAO quickly delivered what the Crowd came for ...a Party! The Duo's LED-Screen Blocks provided the Backdrop to a lo-fi Multicolour Flashback to the '80s. Their Aerobics-inspired Choreography not only was funny but v. fun, as they zipped though their Catalog of Rock/Hip-Hop/Dance Pop. Their on-stage Machismo brought out a few chuckles with RedFoo accusing a young Woman of staring at his Manhood. "I'm staring into your eyeballs as you stare into my balls!", he said. Doing a quick tally of the Male vs. Female proportion, he proclaimed "Now that's a good Fellatio Ratio!". Although the most-anticipated number in their Set would have been number one-Hit Party Rock Anthem, the Audience was given a huge treat with the Cherrytree Artists reuniting on-stage for a huge Spectacle during Shots.
See it all below:

See more Photos from the Show below:
LMFAO - RedFoo & Sky Blu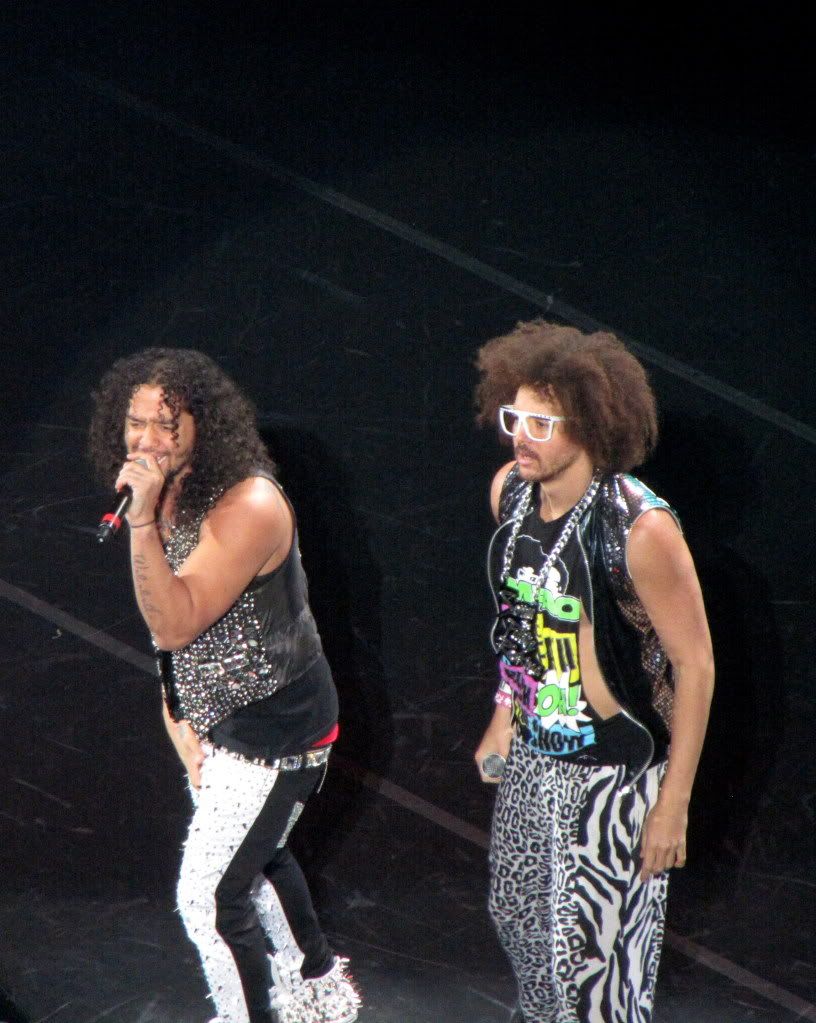 LMFAO - Sky Blu & RedFoo
LMFAO - Dancer & RedFoo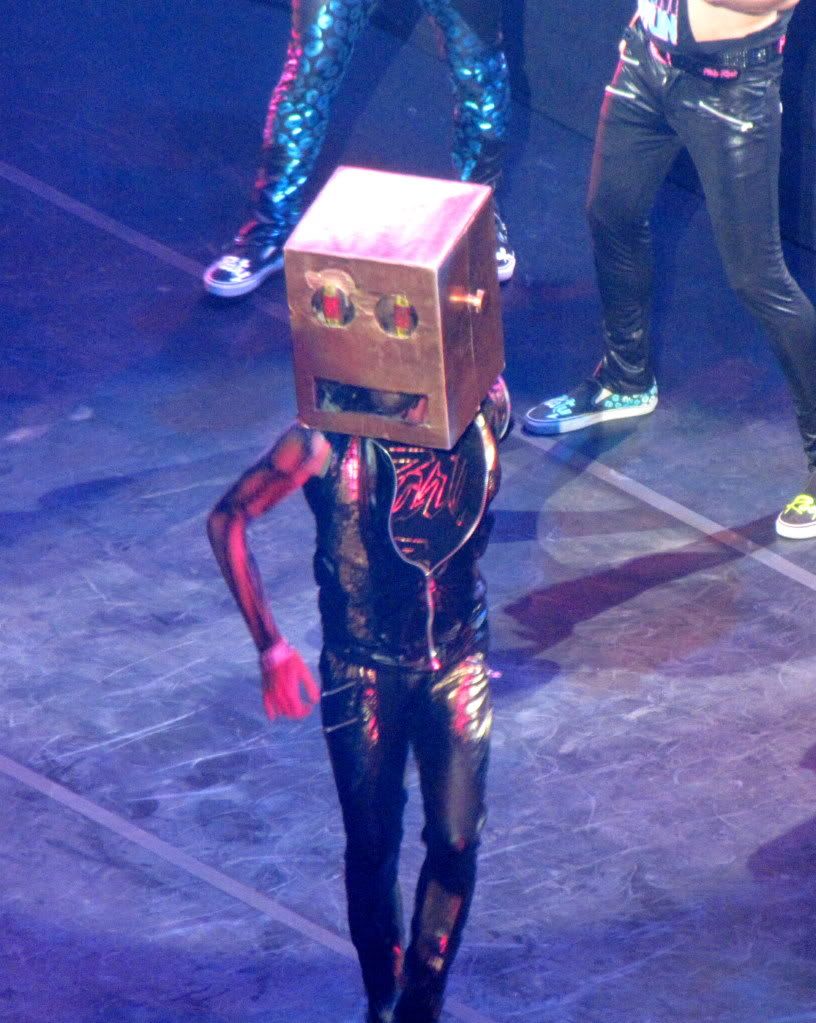 LMFAO (Dancer)
LMFAO - Dancer & RedFoo
Frankmusik & Kev Nish (Far East Movement)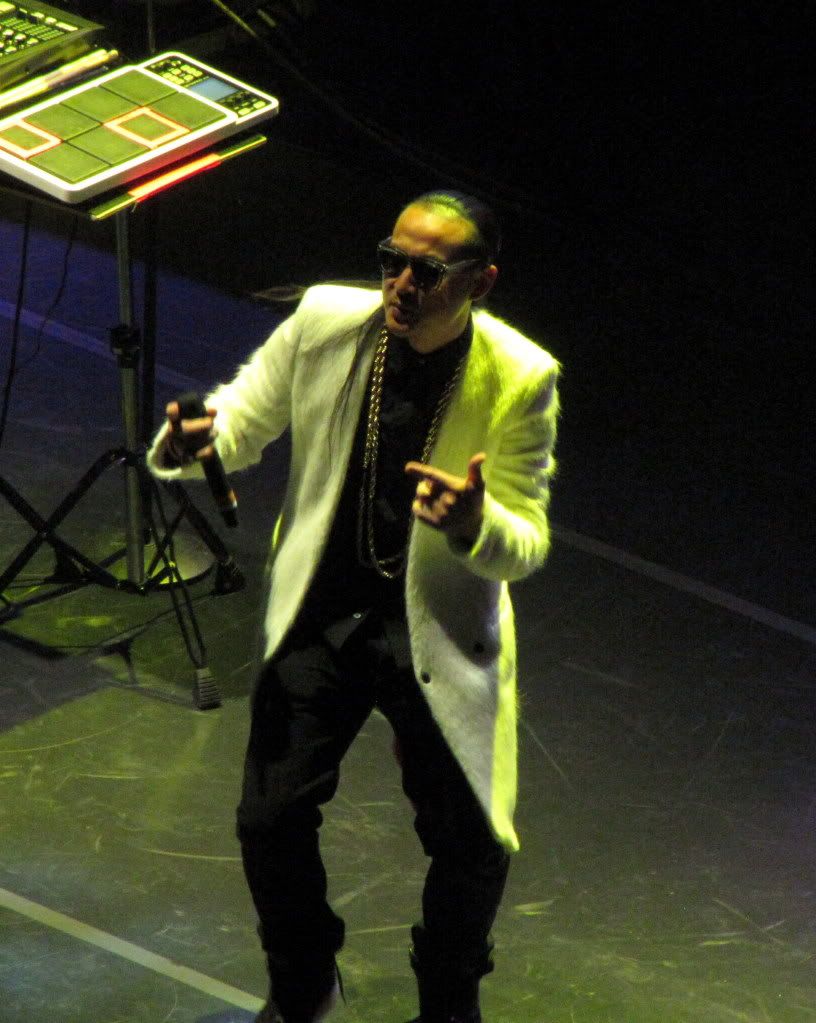 J-Splif (Far East Movement)
Rye Rye
Colette Carr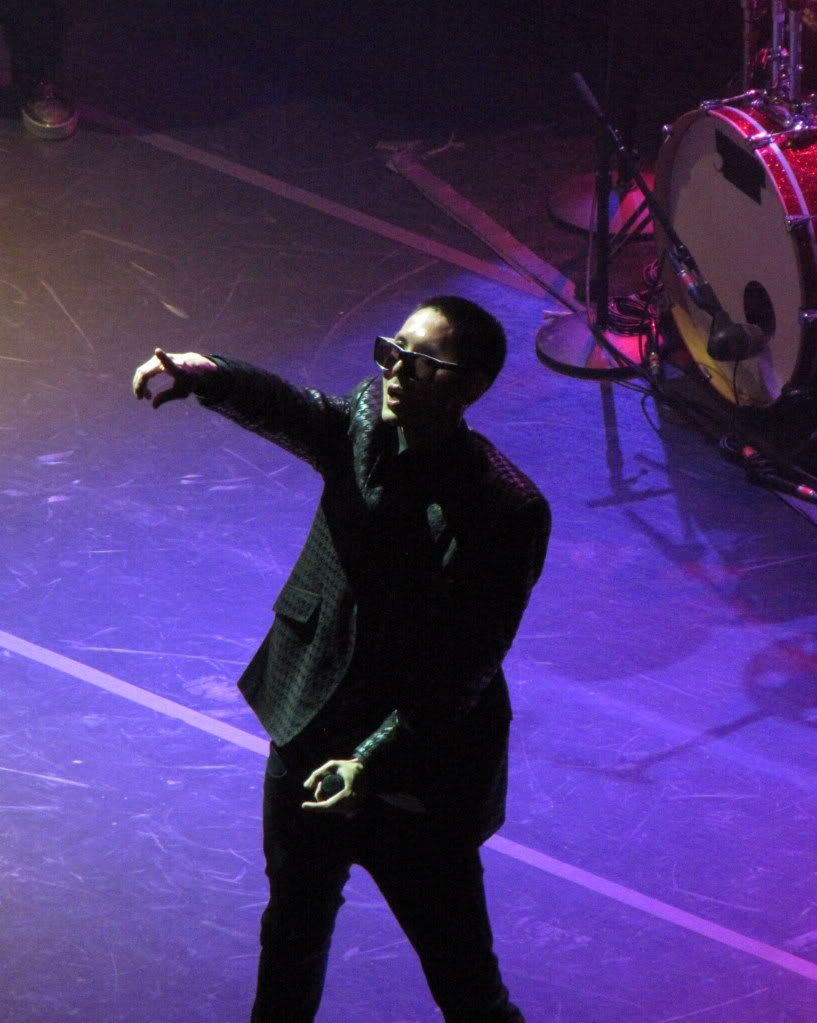 Kev Nish (Far East Movement)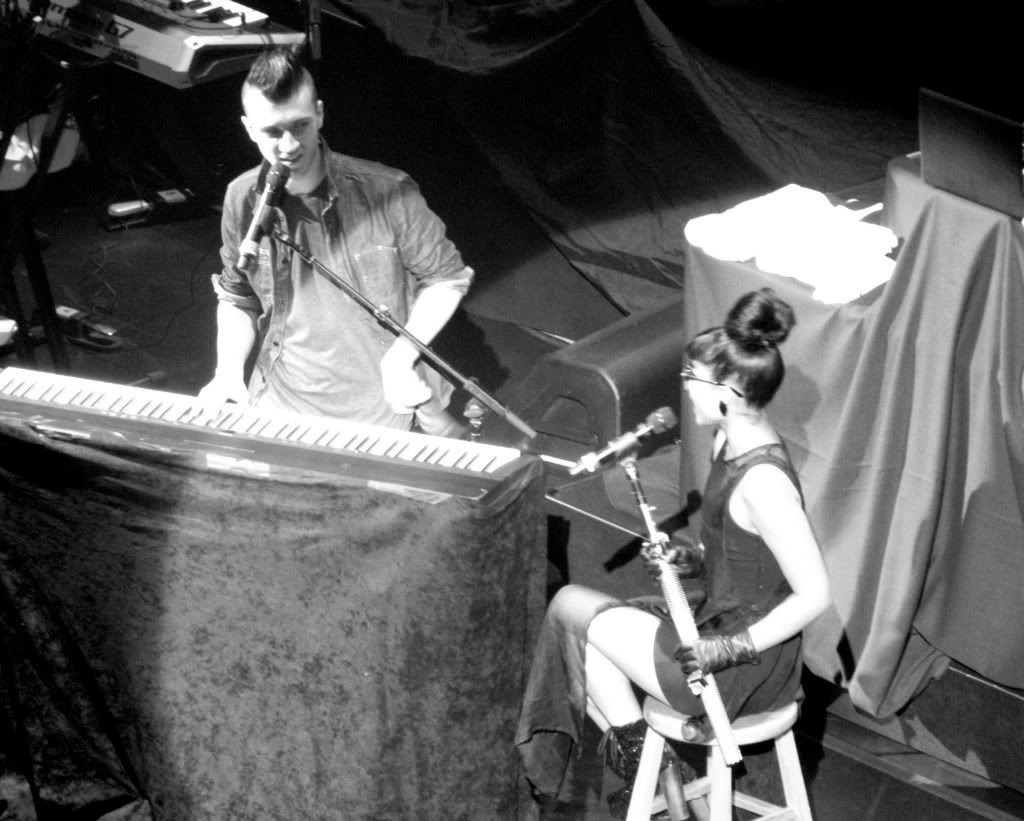 Frankmusik & Natalia Kills
KAY
LMFAO (Backstage)
Far East Movement (Backstage)




SuperBlogger Arjan Writes
Earlier in the evening I was given the honour by
Cherrytree Records
to meet
LMFAO
and to see my Friends
Far East Movement
once again.
Far East Movement
Frontman
Kev Nish
told me, "Man, every time we're in Toronto you come out. Thank you so much!".
Of course!
Photo to come tomorrow...
Learn more about the
The Cherrytree Pop Alternative Tour
here
.
(Photo/video credit: Mr. Will-W. | Audio content: Universal Music)