Britney Spears at Air Canada Centre - August 2011
Pop Legend Britney Spears performed the first of two Toronto shows this evening as part of her Femme Fatale Tour, bringing along a Camera Crew record footage for her upcoming Concert DVD, which also will be aired in the near future on Epix HD. Kicking off in Sacramento, California in June, the Tour is set to wrap December 10, 2011 in San Juan, Puerto Rico.
Joining her tonight was
Hip-Hop
's hottest Female Rapper right now,
Nicki Minaj
who surprisingly prior had not visited the City to promote her Platinum-selling debut on
Universal Music Canada,
Pink Friday
.
Minaj
wowed the crowd with her colourful delivery and outfits, bringing along our v. own
Drake
on-stage for a Lap Dance during their performance of Collaboration,
Moment 4 Life
. See more of
Minaj
in Toronto
here
.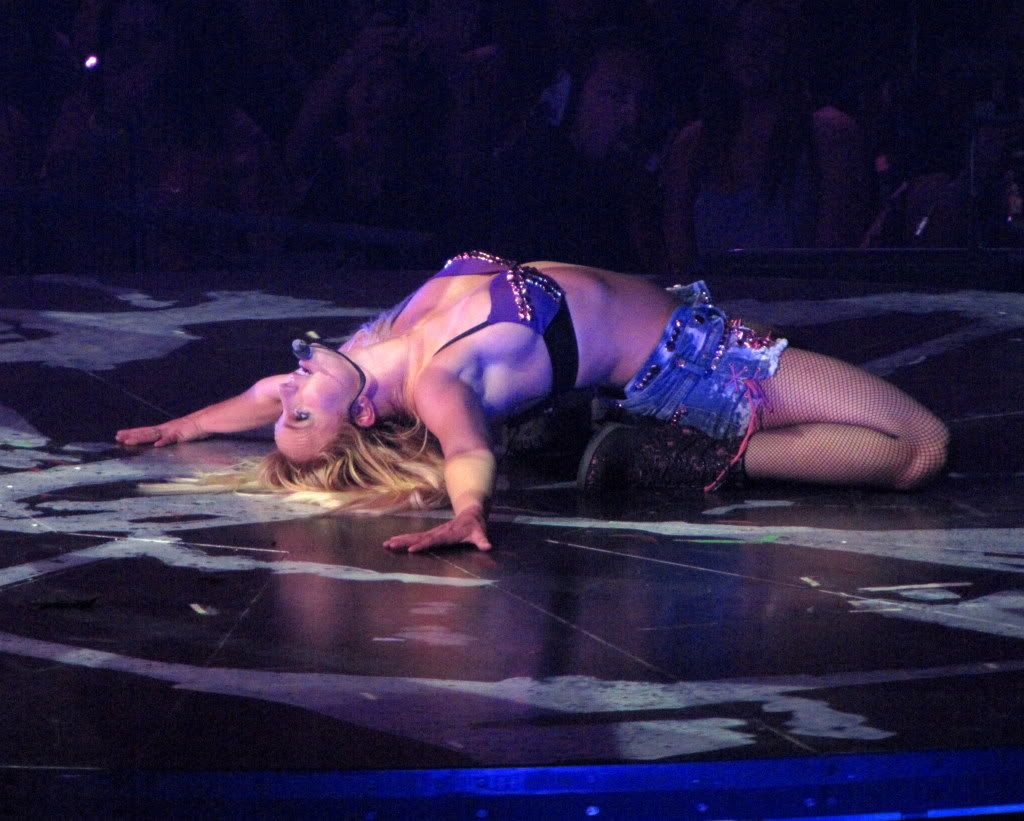 Spears
, who will be honoured later this month at the 2011
MTV VMAs
, performed twenty selections from her Hit-filled Catalogue, with a focus on material from latest effort
Femme Fatale
. Although there had been some talk of her actually singing on this Tour, many noted that she had been miming through a majority of her numbers this evening. Rattling off familiar numbers like
Hold it Against Me, Don't Let Me be the Last to Know,
...Baby One More Time, I'm a Slave 4 U
and
Womanizer
, clearly she left her Fans wanting more, delivering favourites
Toxic
and
Till the World Ends
in an Encore which saw
Minaj
join
Spears
on-stage.
Interaction was kept to a minimum with Spears carefully conserving her energies and many will note that her Choreography perhaps, has been simplified somewhat. True Fans of Spears however should know the drill by now and still be supportive and satisfied to see their Idol triumphing when not too long ago many of us weren't certain of her future. This in fact was my fourth time attending a Britney Spears Concert and I would say that this one eclipses her Circus Tour as an experience overall.
See more Photos below: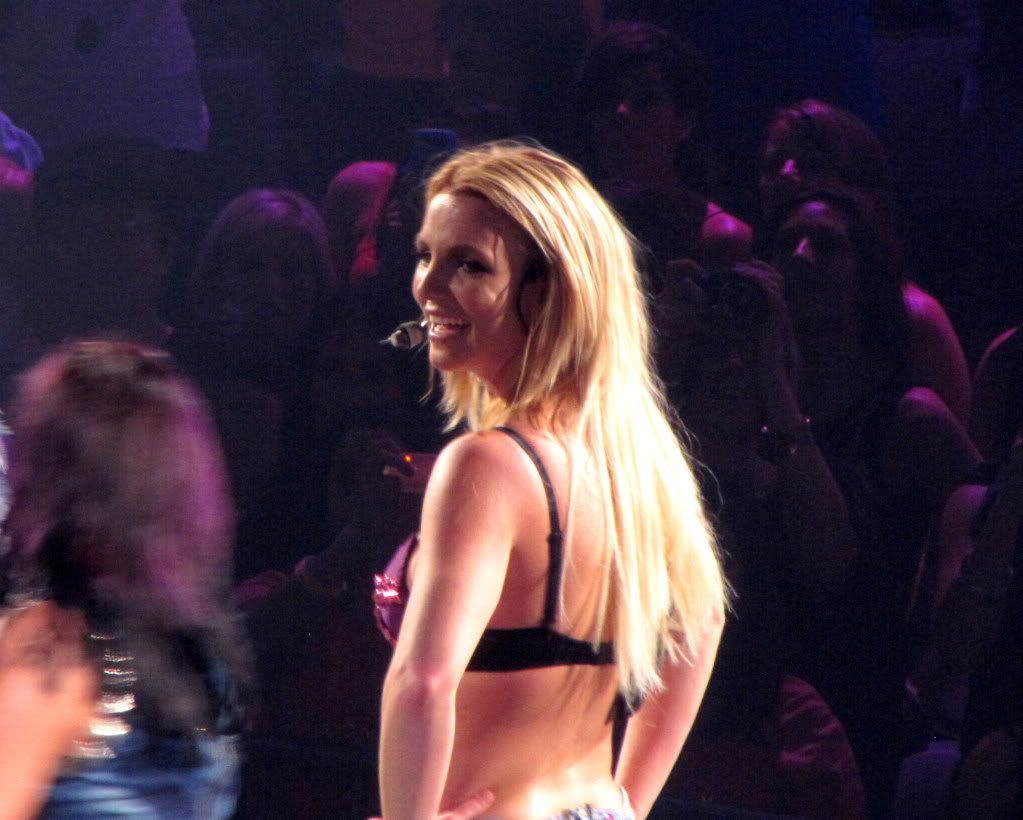 See Spears perform current Single, I Wanna Go with Fans on-stage:
See Spears perform I'm a Slave 4 U:
Watch Spears and Minaj on-stage together for Till the World Ends:
(Photo/video credit: Mr. Will-W. | Audio content: Sony Music)