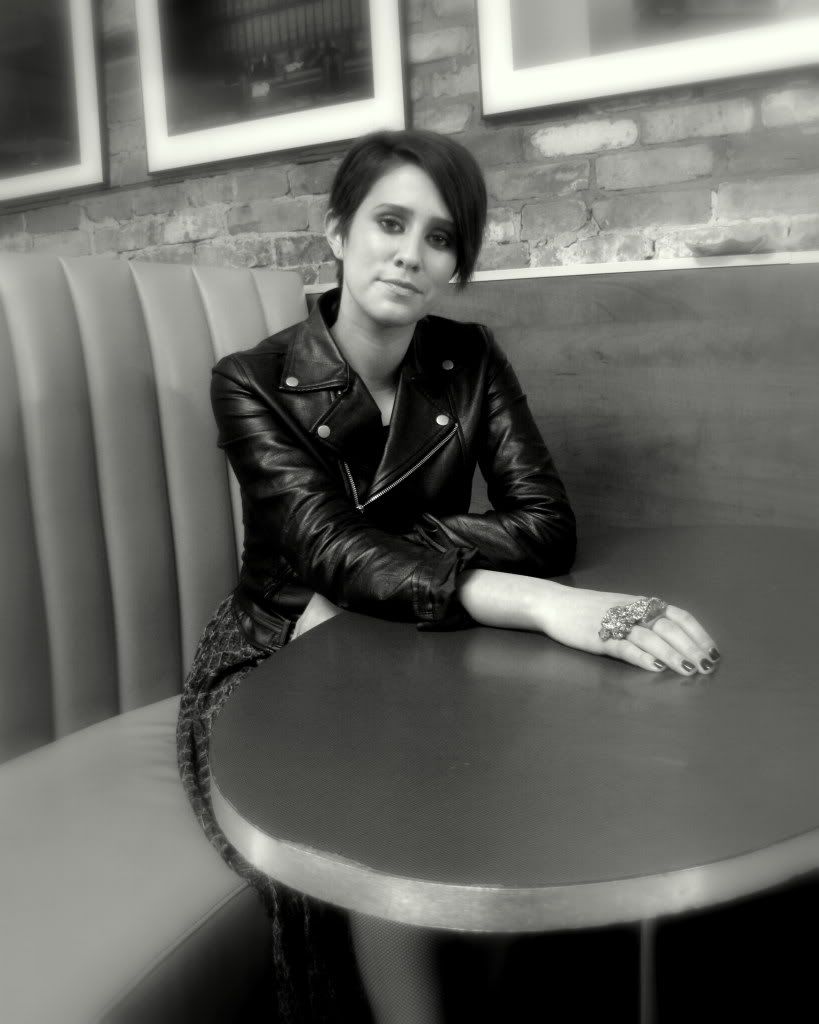 Dev in Toronto - March 2011
Although the name
Dev
might not yet ring a bell for many of you, the Singer/Rapper is being touted as one of 2011's hottest names. I mean, most of us know her already as the Singer of the Hook on
Far East Movement
's
Billboard Hot 100 Chart
-topper
Like a G6
. "Oh yeah,
her
!".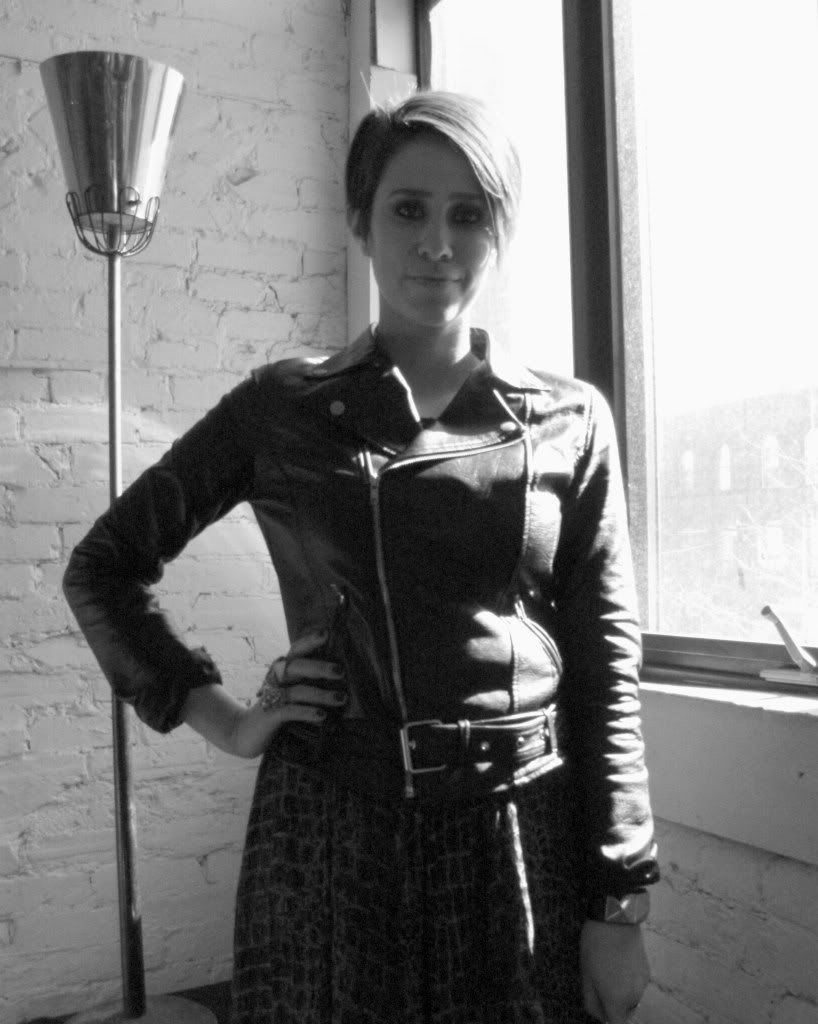 The 21 year-old
née
Devin Star Tailes
hails from Los Angeles and like many recent breakthrough Acts, was discovered online. In her case, Electro-Pop/Hip-Hop Duo
The Cataracs
(
David Benjamin Singer-Vine
and
Niles Hollowell-Dhar
), who are now responsible for hits performed by the likes of
Far East Movement
and
Justin Bieber
, discovered her on
Myspace
where she had posted an unassuming
Amy Winehouse
Cover. In her words, "they liked it and then invited me to sing on their tracks. We found that we were a good fit.". The rest is history in the making.
Dev and I sat down to chat on a chilly March morning, the sunlight casting a shadow over the upper floor of a popular Queen St. mainstay still not yet open for the day's business. In need of a pick-me-up after an early morning of Radio interviews, she sipped on her Espresso, to be followed by a glass of White Wine. Dressed in a Leather Biker Jacket over a blue Mullet Dress, her hair in a flattering Bob, Dev looks edgy. At the same time though, she exudes a youthful exuberance as she giggles while adjusting her Dress in place with it seemingly not being cooperative, as she gets comfortable in her Bar Stool.
She confesses to me that although she took Music Classes in School, it wasn't until she connected with her eventual Producers that she had truly become serious about making Music in what she calls a "structured setting".
And despite having found much success already as a Guest Vocalist on
Like a G6
,
Dev
is quick to insist that there is so much more to her than what we have heard. She explains to me the process of how she became a part of that Hit track. Her Manager apparently had been friends with
DJ Virman
of
Far East Movement
for over 14 years and after a Mix Room Meeting, it was determined that a Hook from
Dev
's
Booty Bounce
would complement perfectly a track which
Far East Movement
had been working on. Thus, a track which has lit afire Dance Floors and
Juliette Lewis
'
iPod
alike.
Dev has many stories to tell on her forthcoming debut Disc due tentatively this Summer. Decidedly, it has been called The Night the Sun Came Up, which she feels has an essence of Storytelling versus simply being a title with just one word, evoking one theme or emotion. The Album will be focusing specifically on the eventful past three years of her life and we can expect lots of her smooth entrancing flow on it.
The Singer reveals that she and The Cataracs had just moved out of the Loft Studio Space earlier this week, which they have occupied for the past year and a half. In that space they would work on tracks, do Photoshoots and embark on many other creative endeavours together as a team. She assures me that they will still be working together in their new space and remain just as close.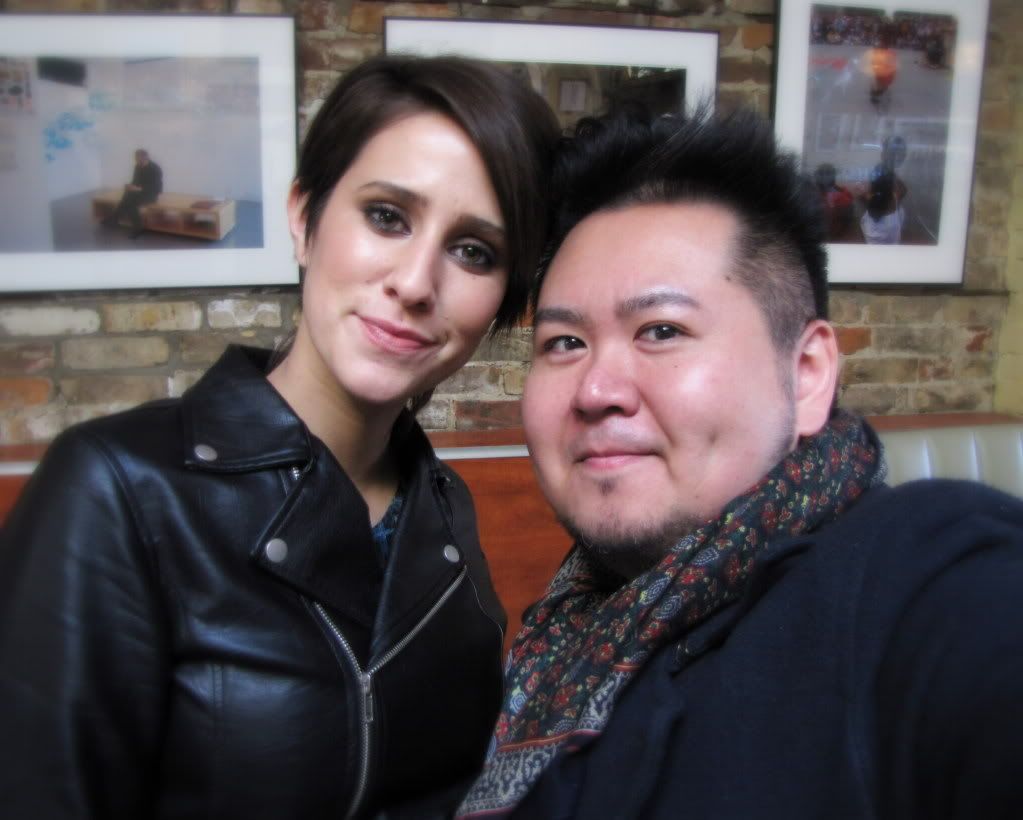 Today's visit to Toronto marks the second time which
Dev
has visited, recalling a v. fun 40 City Tour with flamboyant Performance Artist
Jeffree Star
in the latter part of 2010. "
Jeffree Star
is fabulous", she
declares. "I took one of is favourite sayings '
and what
' and adopted it myself because it's so damn catchy. Even my Mom uses it now". In fact, she loves the saying so much that she tattooed it on her wrist, displaying proof to me as I was reluctant to believe her.
When asked about what inspires her,
Dev
tells me that she reads a lot. "I love
Janet Fitch
. I've read
White Oleander
like three times and have seen the Movie too.
Michelle Pfeiffer
is amazing. Right now I'm obsessed with
Fitch
's
Paint it Black
". Her musical tastes are rather eclectic too telling me, "I love
Adele
,
Yeah Yeah Yeahs
,
Eminem
,
Rick Ross
and of course
The Catarac
s. I'm totally listening to my own Music!". She would and so should you
here
.

Check out this cute greeting Dev recorded for you below:


Dev was wonderful enough to sign a couple Photos (seen below) for you Mavenati! To qualify for the win, leave a comment with the name of Dev's debut Album, due this Summer. Two Winners will be selected at random April 1, 2011. Good luck!
(
Photo credit
:
Mr. Will-W.
)