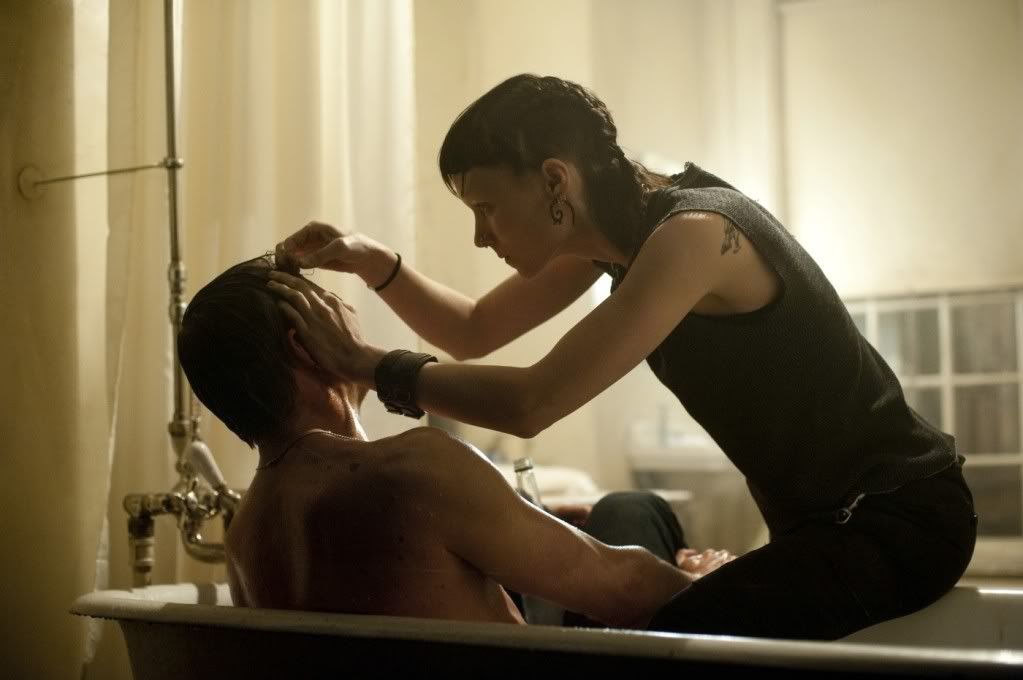 Still from The Girl with the Dragon Tattoo
Although I never thought much of Niels Arden Oplev's original Adaptation of Stieg Larsson's international Bestseller The Girl with the Dragon Tattoo, I am a huge Fan of David Fincher's interpretation of it.
This first installment in the Trilogy-to-come centers around an unlikely Duo brought together by a family Mystery haunting wealthy Swedes The Vangers for well-over 40 years. Shamed Journalist Mikael Blomkvist (Daniel Craig) is called upon by Henrik Vanger (Christopher Plummer) to solve the mystery behind the presumed murder of his beloved Niece Harriet. After reaching a roadblock in his investigation, he is connected with volatile 23 year-old Computer Hacker-for-hire Lisbeth Salander (Rooney Mara). Coincidentally, she also is the same Hacker who was enlisted to investigate Mikael amidst his own controversy.
As Mikael and Lisbeth continue their fact-finding, they begin unraveling some deep, dark secrets about the Vanger Family never before brought to light and we realize that danger is ever-imminent as they are being watched by someone closer to home than originally believed.
The Girl with the Dragon Tattoo is gritty, fearless Film-making and Fincher masterfully keeps us in everlasting suspense even after the main Mystery is solved here. Taking a few liberties with details from the original Film, this Adaptation gives us more of a look into the complex Love Triangle between Mikael, Lisbeth and former Editor to Mikael, Erika Berger (Robin Wright). This ups the stakes emotionally for our kick-ass Heroine played outstandingly by Mara in this her career-defining Role. The forbidden heated chemistry between Mikael and Lisbeth is brought-out believably and I actually am excited for the next installment to come. Nine Inch Nails' Trent Rezor once again brings us another winning Score.
Although the Oscar nominations might not be flying Fincher's way as readily as with his last Masterpiece The Social Network, there is plenty to praise here. Sony Pictures releases The Girl with the Dragon Tattoo, in theatres now.