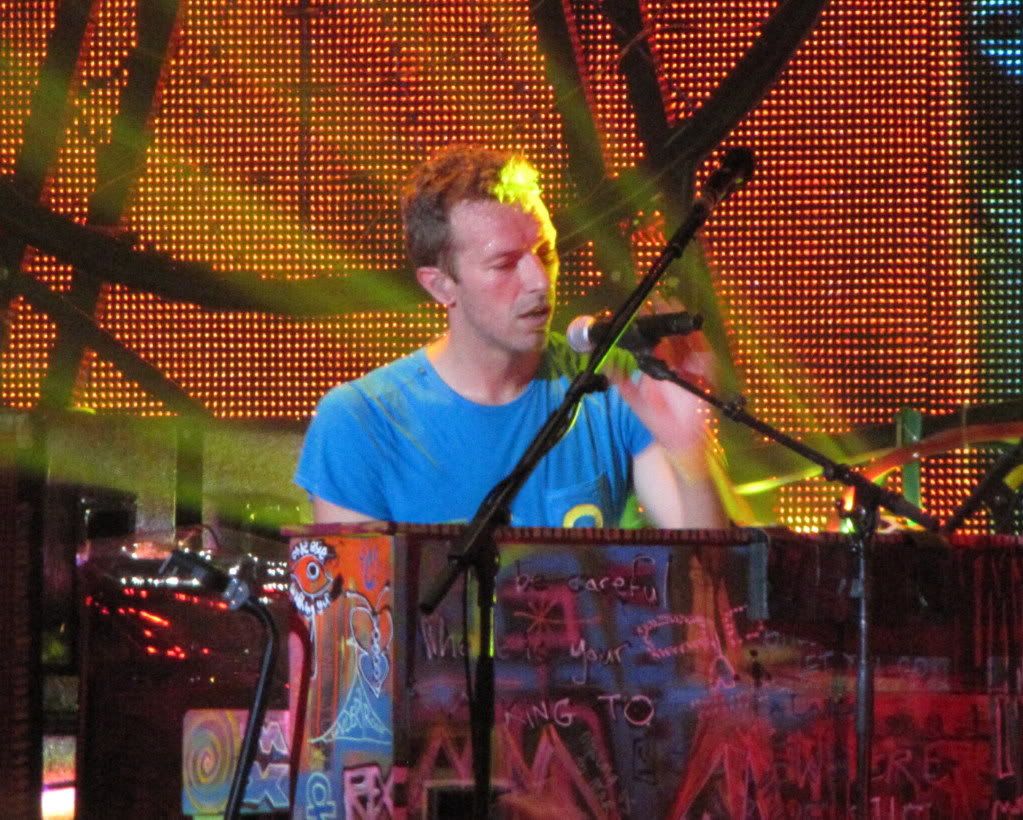 Chris Martin of Coldplay in Toronto - September 2011
The Guys of
Coldplay
treated Toronto Fans to a free show at the
MuchMusic
Parking Lot this evening, gearing up for the release of their fifth studio Disc
Mylo Xyloto
, in-stores
October 24, 2011
. In addition to a busy day of Press,
Coldplay
was inducted into
102.1 the Edge
's at
Rock of Fame
this afternoon before heading back to the
Bell Media
Building where they did an interview with
104.5 CHUM-FM
and a Soundcheck in the rain before Fans who watched from
Queen St.
, which was later closed-off for the Concert.
Zipping through an hour-long Set which highlighted their 15-year Catalogue, hoards of Fans who braved the rain, were treated to an array of Hits including Clocks, Viva la Vida, Fix You and their latest Single, Every Teardrop is a Waterfall - complete with Fireworks!
See more Photos below:
(Photo/video credit: Mr. Will-W. | Audio content: EMI Music Canada)