Kim Cattrall & Mr. Will-W.
I have a confession. When I was a Kid, I saw Mannequin at the Theatre five times. And that was a lot of Allowance money in 1987! I adored Kim Cattrall as an Egyptian re-incarnated in Modern Day as a sexy Mannequin, Emmy. It was completely campy and ludicrous but that Rom-Com defined my Childhood and her performance to this day holds a dear place in my heart. I still stop to watch it when I see it on TV and even sat through Mannequin 2: On the Run hoping it would carry on some trace of its Predecessor's legacy, but that could not be.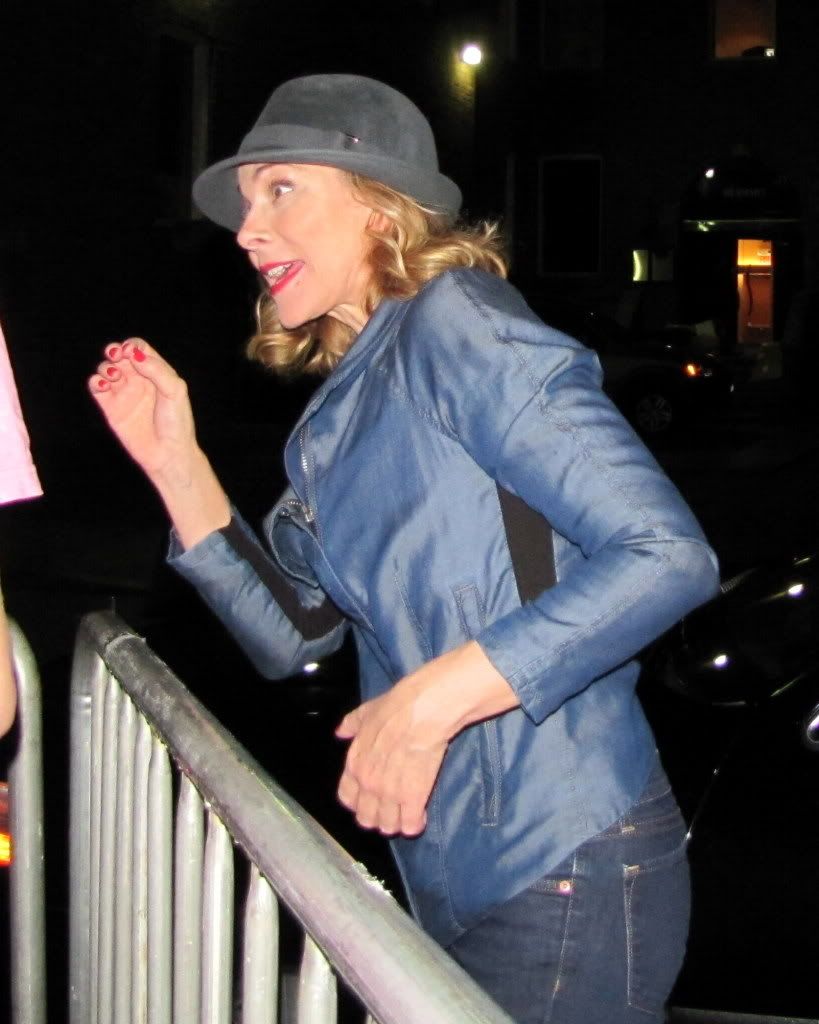 Since then,
Cattrall
has gone on to become a Pop Culture Icon with her work on
HBO
's
Sex and the City
as the brassy, fearless and in-charge
Samantha Jones
. In Toronto currently for a limited engagement of
Mirvish Productions
'
Private Lives, Cattrall
plays
Amanda, a
glamourous Socialite who visits the French Riviera with her new Husband, only to cross paths with her Ex-Husband once again, rekindling a bit of that old Romance.
Our v. own
Paul Gross
also stars
in the Production, which is Broadway-bound after its Toronto run
ends
October 30, 2011.
I got to meet the lovely Cattrall who was still in-character leaving Royal Alexandra Theatre, speaking to Fans in a British accent. One Fan asked her to sign Sex and the City memorabilia and she asked out loud, "Sex and the City? What is that?". Funny.
Lovely and sweet, she stopped to sign some Playbills and posed for Photos before heading off for the night with her Pusateri's Shopping Bag and a bouquet of flowers in-tow. Someone once told me that the brilliant Actress was cold to Fans and I found absolutely no evidence of that at all tonight. She was warm and generous.
Click here
to learn more about
Private Lives
and order Tickets.
(Photo credit: Mr. Will-W.)