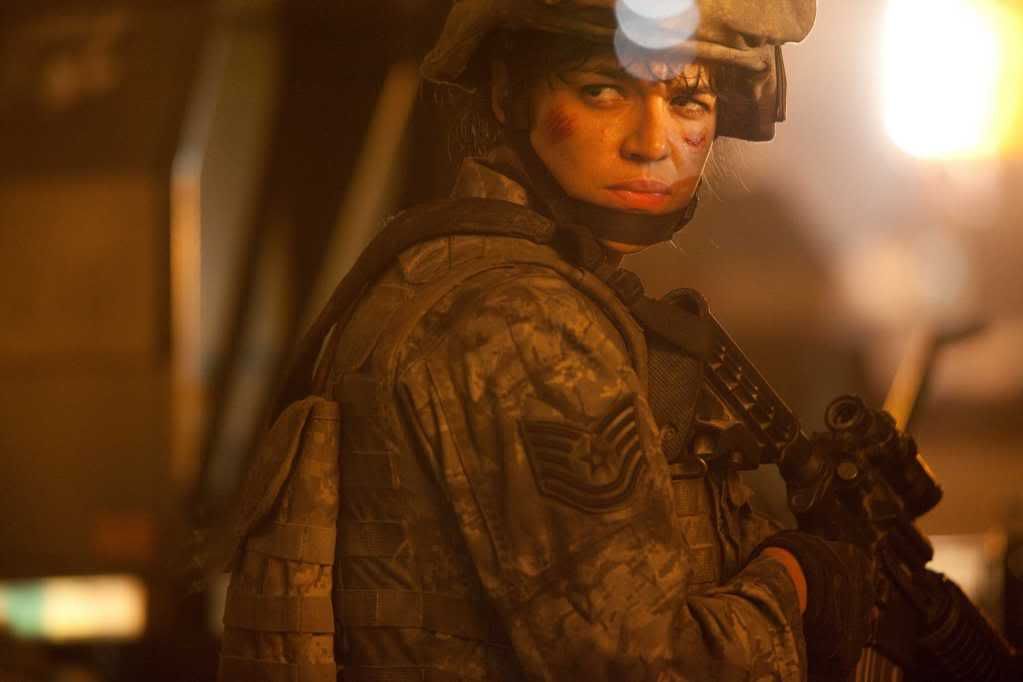 Still from Battle: Los Angeles
Sony Pictures gets their fourth consecutive number one Film of 2011 with Battle: Los Angeles debuting with an impressive $36 million at the Box Office this weekend. The Alien Invasion Film was made for $70 million and looks well on its way to making that back despite overall negative reviews.
Rango after an impressive opening, does well in its second week with $23 million, slipping only one spot. To date it has made $68.6 million domestically for Paramount Pictures.
Debuting below expectations is Warner Bros.' Red Riding Hood which perhaps didn't cater to a male demographic as much as Battle: Los Angeles. It made only $14 million despite high hopes, although it was made for $42 million and surely will recoup this over the next few weeks.
Former Box Office topper The Adjustment Bureau is still going strong in fourth spot in its third week of release with $12 million made this weekend. It has made $39 million thus far.
Disney's Mars Needs Moms debuts in fifth this weekend with only $7 million earned. It was made for a budget of $150 million. Perhaps its advertising campaign didn't clearly sell the Film as in all honesty I had no movie was about after seeing its Trailer multiple times. Yikes.
Best Picture winner The King's Speech slips to ninth this week in its 16th week of release, earning a total $129 million in these parts - likely its final week on the Top Ten. An impressive run for a fantastic Film.