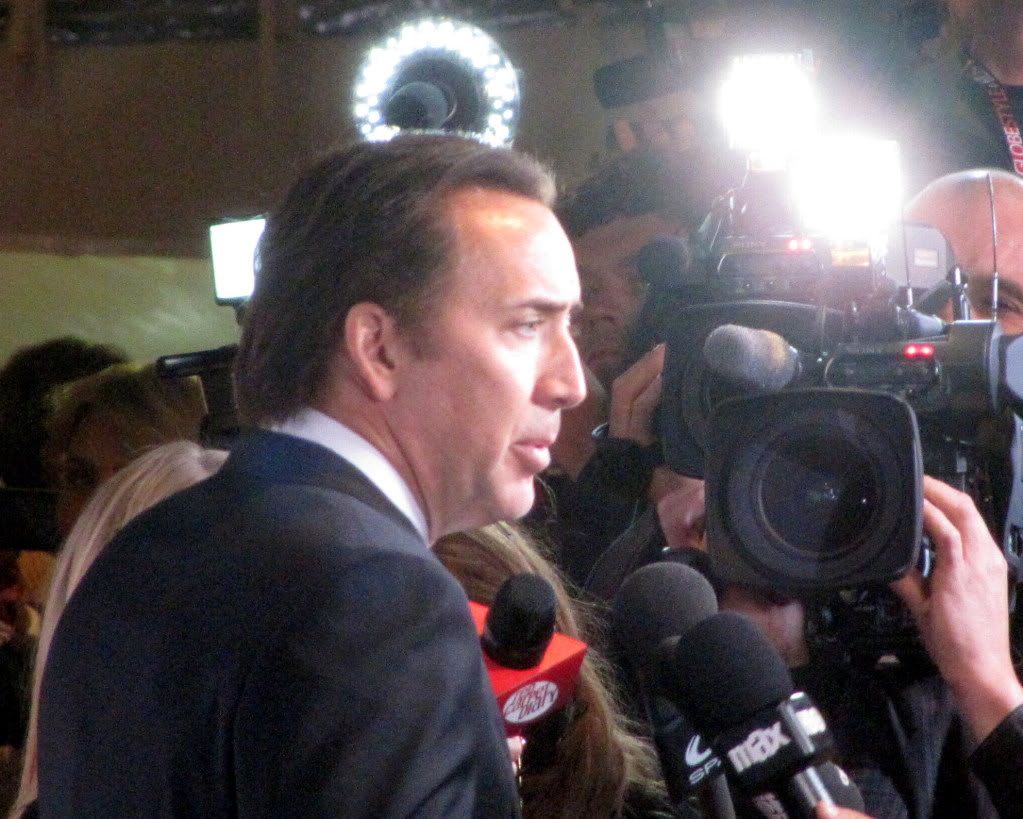 Nicolas Cage at TIFF 2011 Premiere of Trespass
Despite being a two-time Academy Award winner and bona fide Megastar Nicolas Cage graced the Red Carpet at Roy Thomson Hall last night for Joel Schumacher's new Thriller Trespass. Despite drizzling rain, Cage was a great sport working the crowd with Autographs and Photos from start to finish, after arriving early.
Cage stars as a wealthy Businessman named Kyle who has fallen on tougher times. He and his his Wife Sarah (Nicole Kidman) and Daughter Avery (Liana Liberato) are taken hostage in their own home but as the Story unfolds, we learn of these Extortionists different motives - some more personal than others. Will Kyle and his Family be able to outsmart their Captors as secrets are unveiled along the way, or will they lose it all including their lives if their demands are left unsatisfied?
Schumacher delivers here a thrilling ride which takes flight right quickly without any breathers as we are kept at the edge of our seats all the way. Cage gets a much-needed break from his recent string of mediocre Films, while Kidman is intense and focused as a Wife and Mother driven to protect her domain. Liberato delivers on the promise of her talent seen in last year's Trust. Definitely a fun watch. Trespass hits theatres October 14, 2011.
(Photo credit: Catherine Dennis)