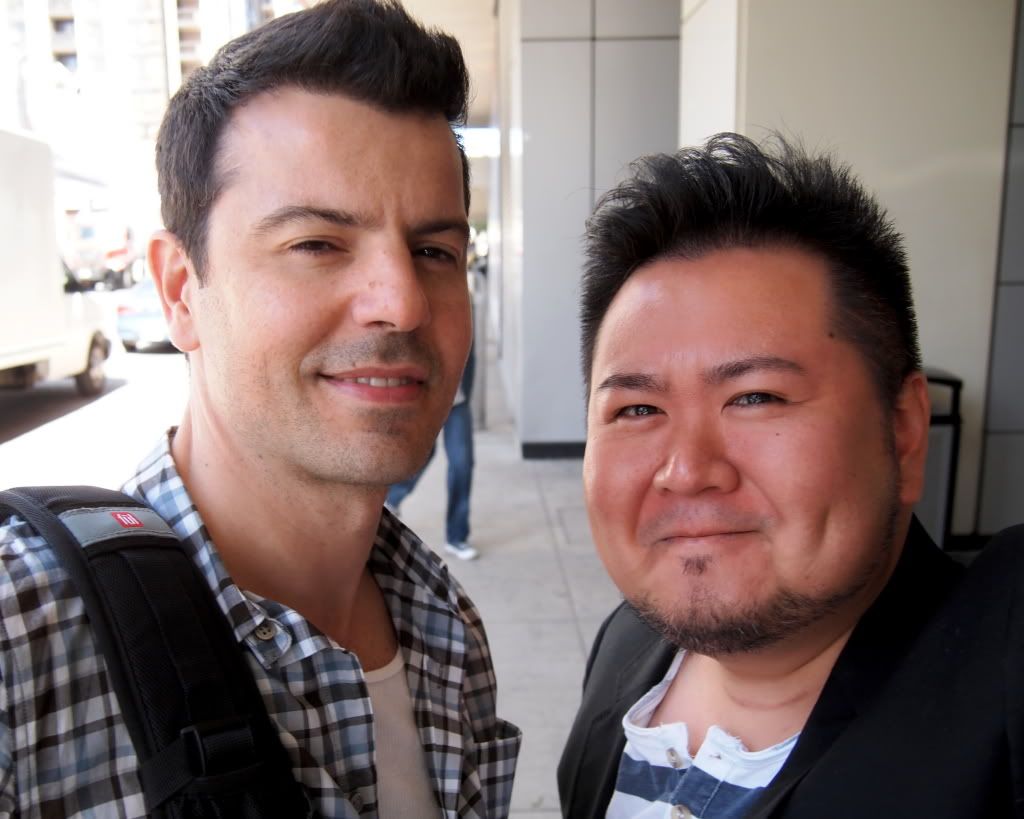 Jordan Knight & Mr. Will-W.
He's so back, New Kids on the Block Fans! Jordan Knight, who recently signed aboard as a Judge on CBC's new Singing Reality Show, Cover Me, was spotted heading into that Studio preparing for its Premiere this Sunday, September 18, 2011.
Basically, this is a childhood dream come true... Knight always has been my favourite New Kid!