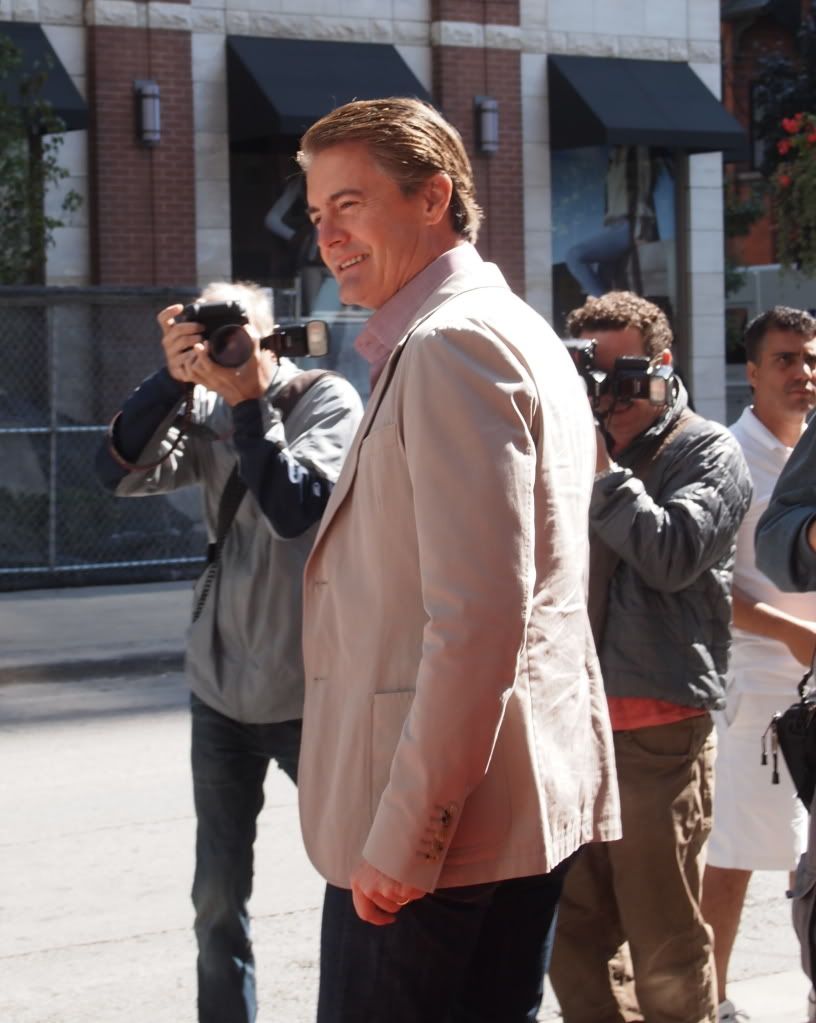 Kyle MacLachlan in Toronto - September 2011
Desperate Housewives star Kyle MacLachlan is currently in the City for his latest, Peace, Love & Misunderstanding, which premiered last night at Roy Thomson Hall. One thing though - the Film deemed to be Jane Fonda's last - premiered without its biggest Star as she had cancelled her visit due to medical reasons.
MacLachlan
was all smiles outside his Hotel today, hanging out with Fans before heading out to Lunch with his Entourage. I for one was unashamed to admit to him that I loved
Showgirls
which I hope he did not take for a snide remark. I really do love that campy Classic and was also thrilled to
meet Gina Gershon who starred opposite MacLachlan
in it, earlier this week too!
(Photo credit: Mr. Will-W.)