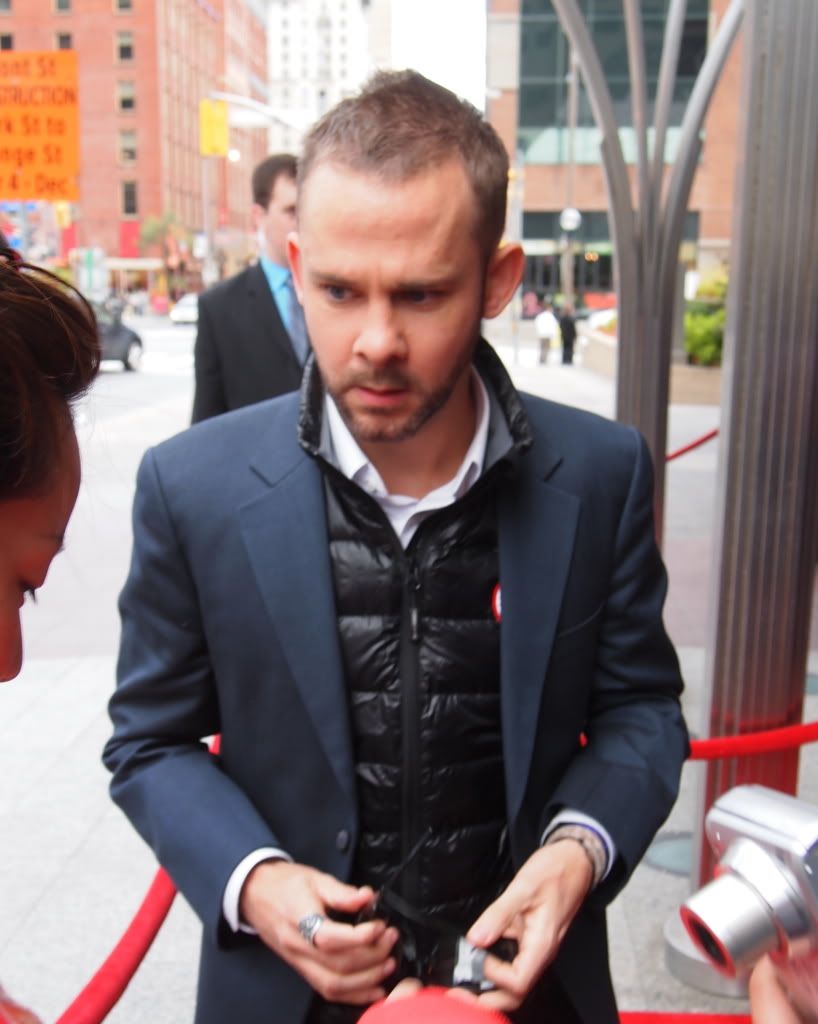 Dominic Monaghan in Toronto - September 2011
Lord of the Rings star Dominic Monaghan and Co-star Shawn Ashmore both groomed rather similarly with close-cropped hair, beards and goatees, did the rounds today for their new Horror Film The Day. The Film premiered this evening as part of TIFF 2011's Midnight Madness series at Ryerson Theatre and it follows the stories of Survivors in a post-Apocalyptic World.
Monaghan and Ashmore also taped an episode of CBC's George Stroumboulopoulos Tonight earlier, which will air at a later date.
See more Photos of Monaghan and Ashmore below, both Fan-friendly:
(Photo credit: Mr. Will-W.)