Saoirse Ronan at TIFF 2011 Premiere of Violet & Daisy
Young Irish Actress Saoirse Ronan and Gilmore Girls star Alexis Bledel caused a bit of havoc at VISA Screening Room earlier this evening for their Premiere of Violet & Daisy. The Film, directed by the Writer of Precious (previous winner of the Cadillac People's Choice Award in 2009), centers around two young Assassins hired to kill a Man who they learn isn't the person they thought he was originally.
Ronan is an absolute Sweetheart I must say and she really goes above and beyond for her Fans. After my Camera had failed to fire, two members of the Mavenati - Monika and Nicole - jumped in right away to offer some help and made my Photo with her happen. One even told Ronan, "He's got a Blog! You have to take a Photo with him!", which Ronan giggled at, obliging right away. I will note that she has excellent taste in Cameras as she pointed out to me, "Oh wow, I love your Camera!" when noticing my Olympus E-PL2.
Bledel who sometimes doesn't do the Fan thing, did a few Autographs and Photos before heading into her SUV, which I hear is better than normal.
I actually am looking forward to seeing Violet & Daisy, which also stars The Sopranos' James Gandolfini but will have to wait til it gets a release due to time constraints.
See more Photos below: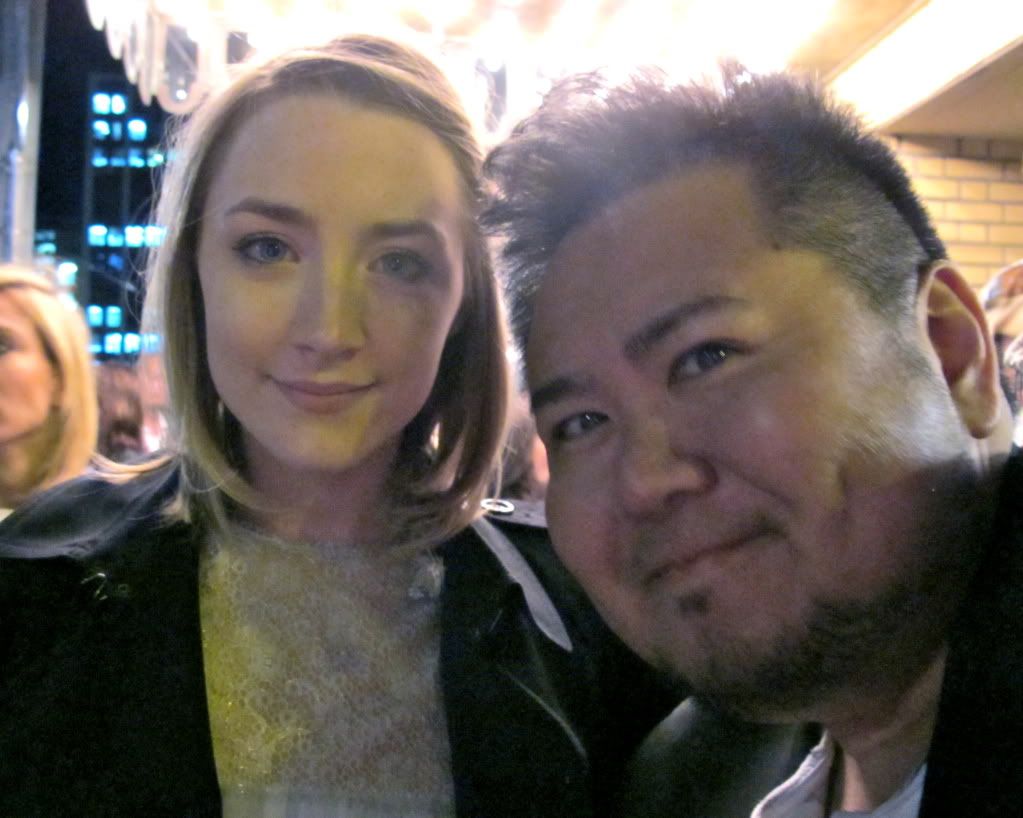 (Photo credit: Mr. Will-W.)