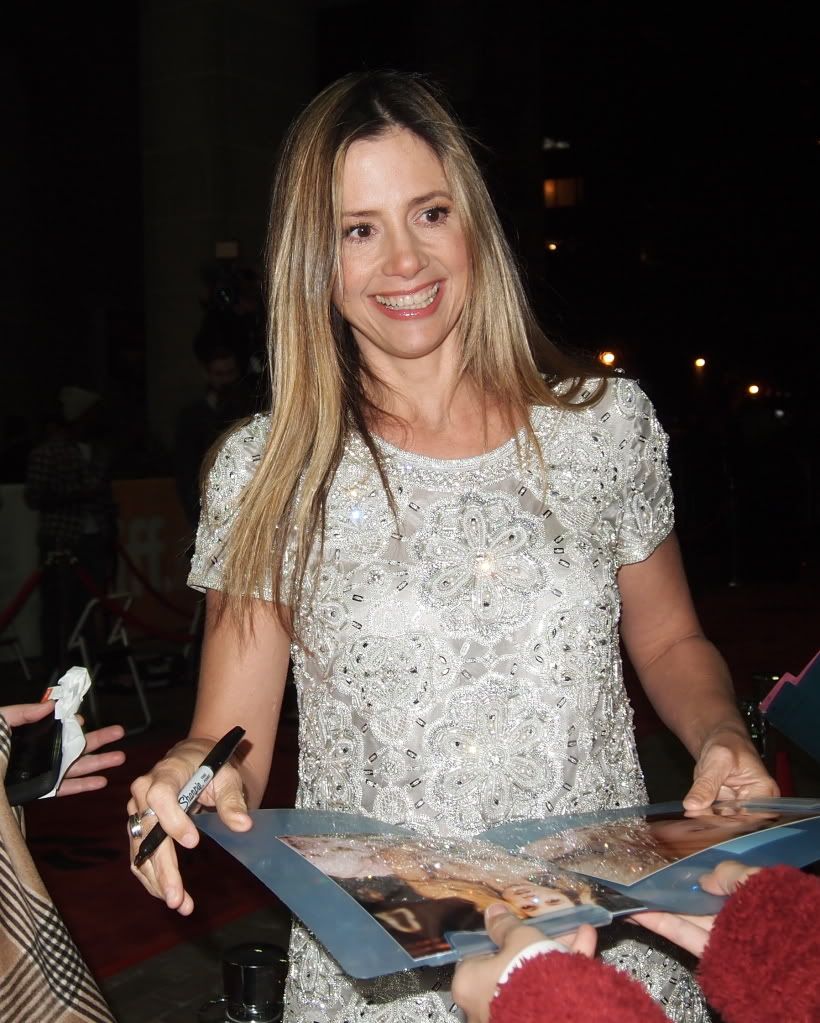 Mira Sorvino at TIFF 2011 Premiere of Union Square
OMG. Academy Award Winner Mira Sorvino looked absolutely stunning at the Ryerson Theatre Red Carpet for Union Square by Nancy Savoca. The Drama/Comedy centers around two Sisters who reunite - one on the verge of a Nervous Breakdown, one on the verge of Marriage. Lucy is a raucous, smoking, drinking, free-spirit, while Jenny is reserved and settled into her health-conscious lifestyle with Fiancé Bill (Mike Doyle).

Despite a micro-budget and having been filmed over 12 days only, Sorvino delivers some of her best work in years, giving it her all and as the Story progresses, we see her peel off layers of Blanchard's Jenny until finally we see a Sister-like resemblance between the two after years of separation. Union Square delivers big laughs and heart-felt tears, proving that big budgets and effects don't always add up to a good Film.
Although Sorvino's Co-star Tammy Blanchard was missing-in-action at the Premiere, Doyle stepped-in looking rather handsome himself. Generously taking Photos and signing Autographs, Sorvino braved some pretty chilly temperatures. Her sparkly number for sure will be talk of many as Photographers would not stop snapping away.
I even spoke to Sorvino in Chinese Mandarin and she was able to carry a conversation. I'm impressed, despite her modesty that she can only speak a little bit. Amaze.

Un


See more Photos below: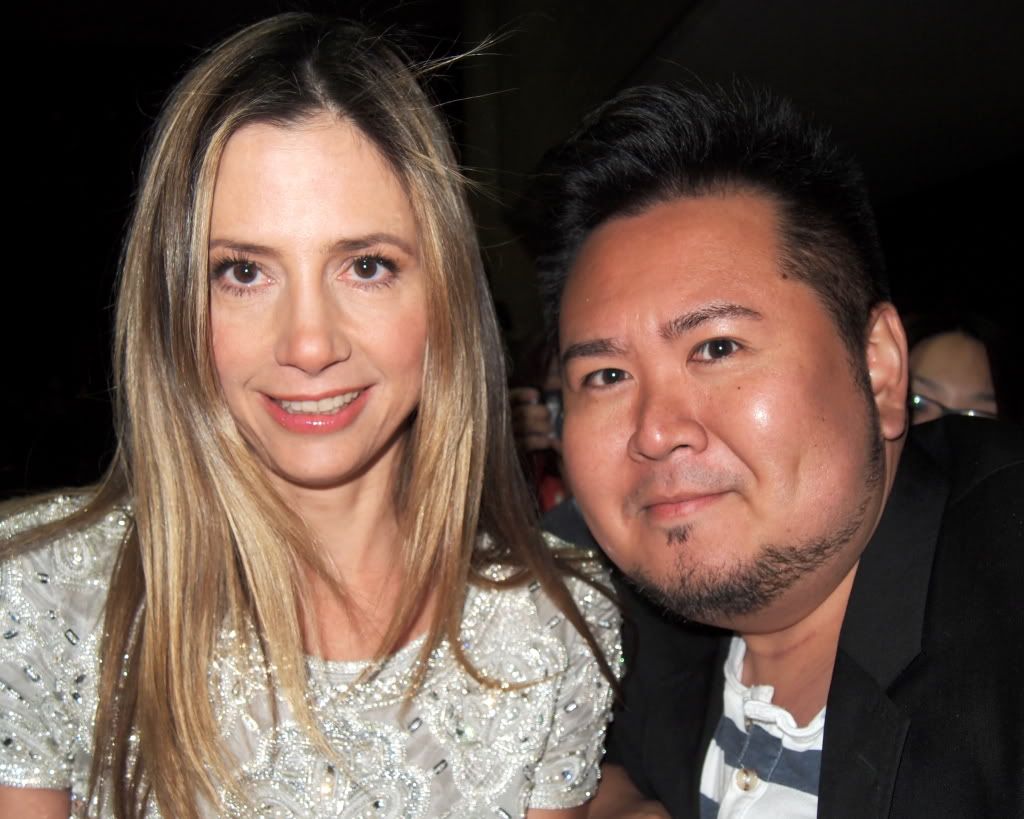 (Photo credit: Mr. Will-W.)