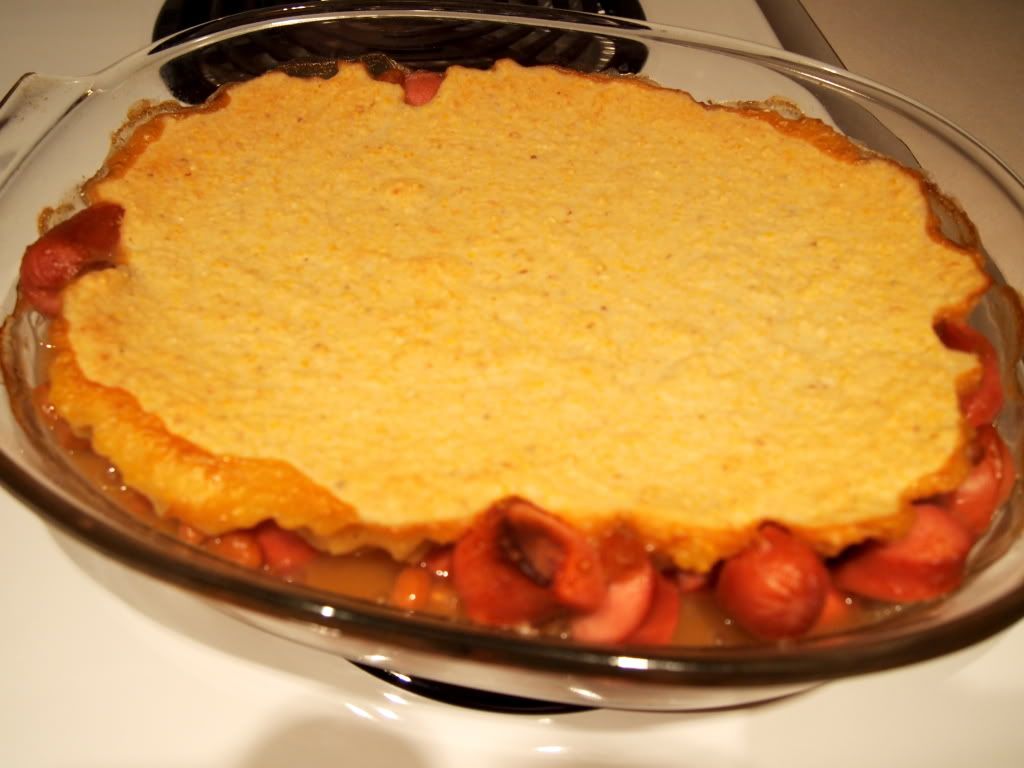 Beanie Weenie Cornbread Casserole
In celebration of Walt Disney Motion Pictures' release of Cars 2 on DVD, I wanted to share with you a brilliant Recipe shared by none other than its star, Larry the Cable Guy on Live with Regis and Kelly recently. This Recipe - The Beanie Weenie Cornbread Casserole - is from his own Mother-in-Law, he revealed.
It's simple, delicious Comfort Food and takes less than an hour to prepare from start to finish! The combination of buttery Cornbread and the smokiness of the Hot Dogs and sweet Maple Syrup is Autumn-perfect.
Ingredients
:
3 Cans of Baked Beans
1 Package of Hot Dogs, chopped-up
1/3 Cup of Barbecue Sauce
1/3 Cup of Brown Sugar (try my twist: 1/4 Cup of Maple Syrup)
1 Package of Cornbread Mix
1 Egg
1/3 Cup of Milk
Directions
:
Preheat oven to 425
°
F. In mixing bowl, combine Cornbread Mix, 1 Egg and Milk, stirring well. In a frying pan, sautee chopped Hot Dogs until browned. In separate mixing bowl, combine Baked Beans, Barbecue Sauce and Brown Sugar/Maple Syrup. Fold in Hot Dogs.
In a Casserole Dish, pour-in Hot Dog mixture. With a spatula, smother top of mixture with Cornbread batter, covering it completely. Bake for 40 minutes, or until Cornbread is golden. Let stand about 10 minutes before serving.
That's it!
Simple.
Surely,
Larry the Cable Guy
would be proud of you for accomplishing this fine achievement in Culinary Arts. Even
Kelly Ripa
loved it, praising it as being "really good!".
Larry the Cable Guy & Mr. Will-W.
Cars 2
is available in
Standard, 2-Disc Blu-Ray
and
5-Disc Blu-Ray
Editions on
November 1, 2011
.
(Photo credit: Mr. Will-W.)