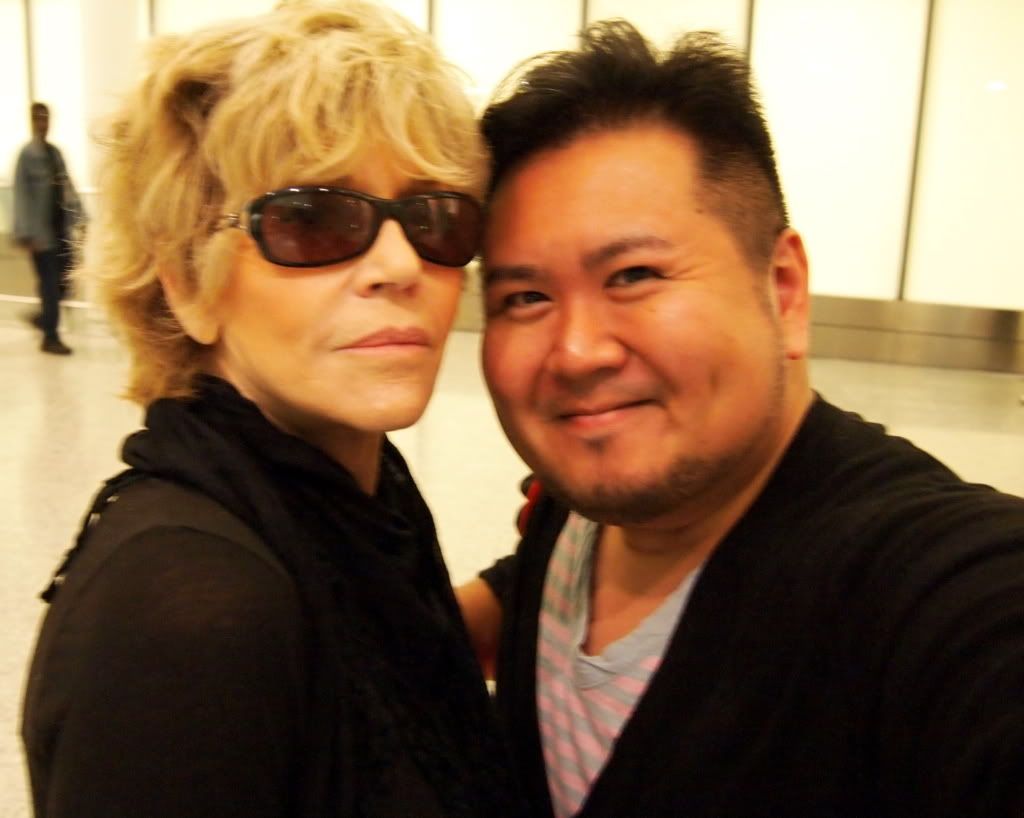 Jane Fonda & Mr. Will-W.
Screen Legend, Fitness Expert, Political Activist, Author, Model and all-around amazingness Jane Fonda arrived in Toronto earlier this evening for a Press Tour tomorrow. The two-time Academy Award Winner, best known for her work in titles like 9 to 5, On Golden Pond, Klute, Barbarella, Agnes of God, Coming Home and more recently, Monster in Law, in addition to visits at CBC and CTV, will also be meeting Fans at Indigo Manulife Centre at 12:00 PM for a Book Signing.
Fonda
who has raised a few eyebrows with her admission of having taking
Testosterone
to improve her Sex Drive, also makes many other surprising revelations about Health, Fitness, Relationships and more in her new Memoir,
Prime Time
, now in-stores.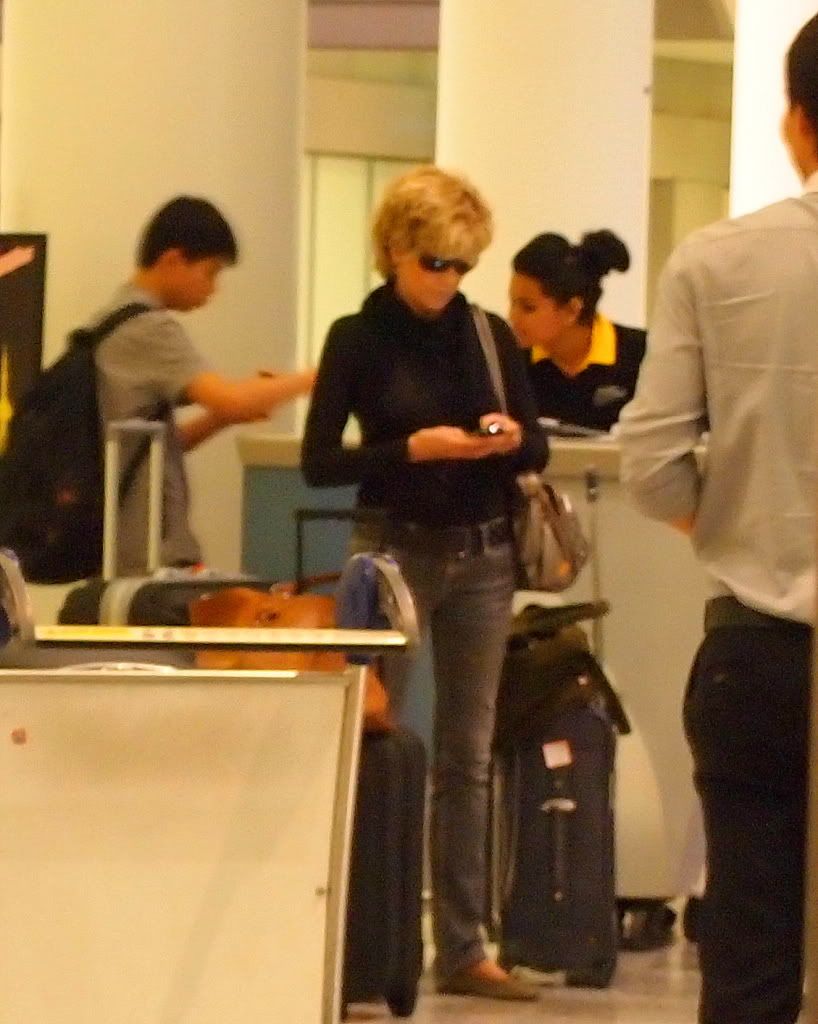 Arriving without the turn of a head after a few days spend in the West Coast, Fonda kept her head ducked in Sunglasses, spending a good ten minutes checking messages on her Phone. And yes, at 73 years of age, her physique is phenomenal, wearing her Jeans better than many Girls my age.
Asking if she could pose for a Photo together she looked around and whispered to me, "Okay, we've got to do this really low-key", and I assured her I wouldn't use a flash. I apologized for not being able to make her Signing tomorrow as it is being held during Work Hours and she was actually rather cool about it, "Well I appreciate your wanting to be there anyway!". After taking a Photo, I thanked her quietly and she handled the situation like a true Pro, going back to her message-checking. And still when it came time for her to leave, she managed to escape unnoticed.
She will be returning to Toronto in September for TIFF with her new Film Peace, Love and Misunderstanding which is slated as a Gala. It is said that this will be her final Film. The Comedy/Drama is directed by Bruce Beresford who at TIFF 2009 won first runner-up in the Cadillac People's Choice Award with Mao's Last Dancer.
Fonda was amazingly nice to sign a Photo for one of my lucky Readers and to qualify for it, you must leave a comment indicating the name of her new Book. This is really one you don't want to miss out on. Jane Fonda, Icon. Your deadline is September 21, 2011. Good luck, Mavenati!
(Photo credit: Mr. Will-W.)