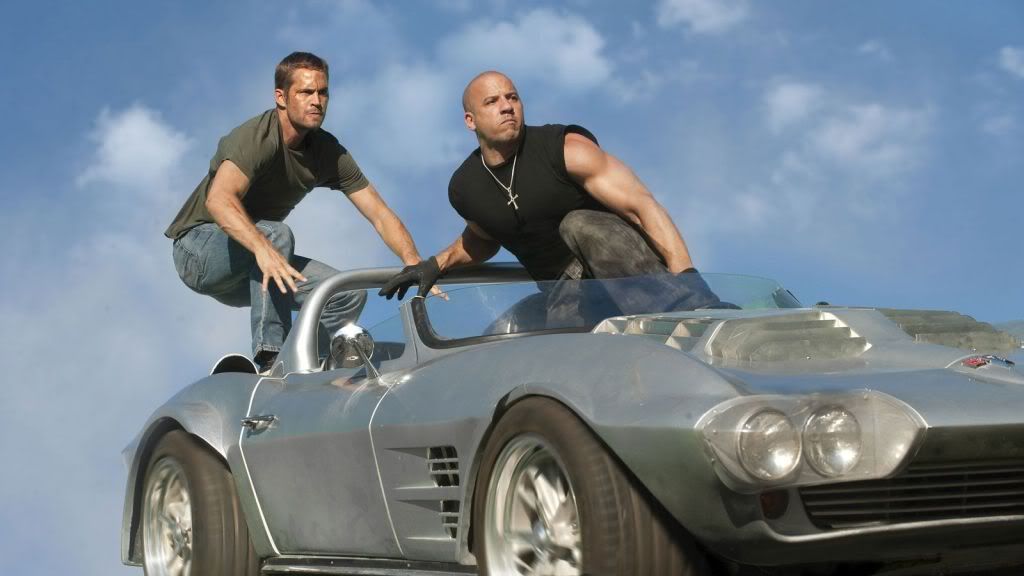 Still from Fast Five
Moviegoers raced to the theatres this weekend for Fast Five, the latest in the series of Auto-racing/Action Films, a massive success at the Box Office taking in $83.6 million in its debut. This makes it the best opening yet for The Fast and The Furious Franchise, with the distinction also of being the biggest opening weekend for a Movie so far in 2011. It is estimated that Fast Five made $165 worldwide this weekend alone for Universal Pictures. Critics also agree that this one is a hit, with it earning a 79% rating on the Tomatometer at Rotten Tomatoes.
20th Century Fox continues to perform well with RIO 3-D, slipping to second this weekend after two weeks on top. This weekend it pulled in $14.4 million from 3708 theatres, landing just ahead of Madea's Big Happy Family in third with $10 million.

Romantic Drama Water for Elephants slips one spot to fourth with $9.1 million, bringing its tally to $32.1 million domestically.
Debuting below expectations was Disney's PROM which lands in fifth with $5 million from 2,730 theatres. The Teen Romance was estimated to make upwards of $9 million this weekend.
Hoodwinked Two Hood vs. Evil is the second film in its Series, and it debuts in sixth with $4.1 million. Its predecessor made a total $51.4 million at the Box Office worldwide for The Weinstein Co.
Rounding out the Box Office Top Ten is Scre4m which after three weeks of release, brings in $2.2 million this weekend. It its theatrical run domestically, the Horror/Comedy has just surpassed the $70 million mark worldwide for The Weinstein Co./Dimension.