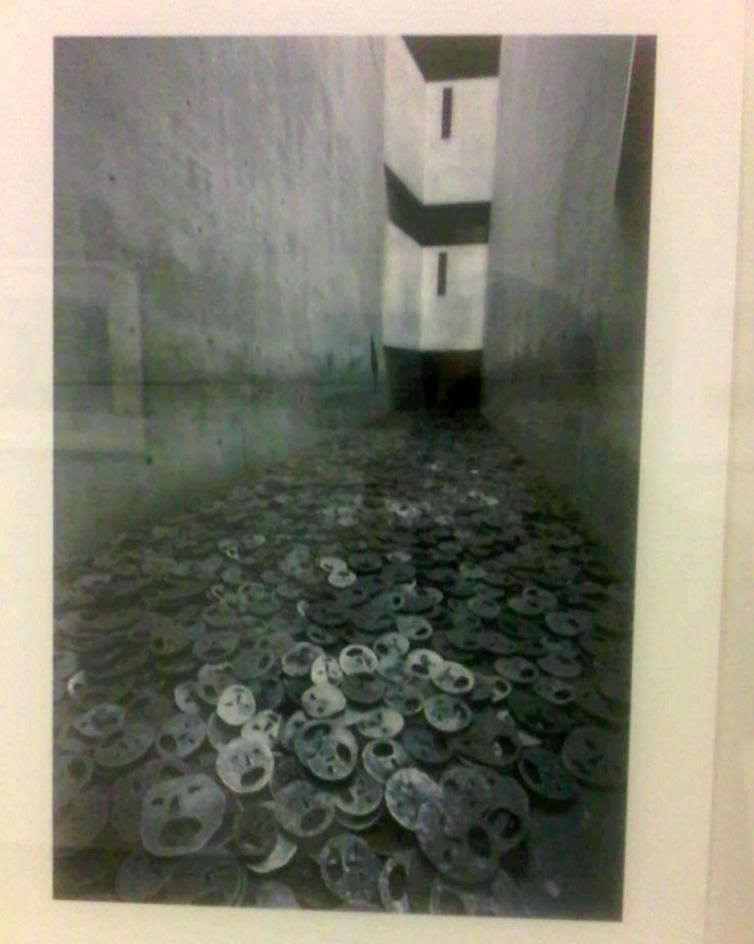 Memory Void by Patricia Wallace
The Consulate General Federal Republic of Germany hosts the Berlin Studien Exhibit as part of this year's Scotiabank CONTACT Photography Festival. This Exhibit showcases Berlin, a City rich in History which has evolved into a fascinating World Capital today. Unavoidable are the remnant scars of its Wartime past.
Patricia Wallace is one of a few Ottawa-based Photographers who ventured to Berlin, compiling a series of Photos seen in this Exhibit. Gray hues/Black & White dominate this Exhibit and much of the Photography featured here not only has emotional depth, but also a lingering sense of eeriness.
The above Piece is titled Memory Void, a Photograph of an Exhibit titled Fallen Leaves by Israeli Artist Menasche Kadischman at Berlin's Jüdisches Museumdisches (The Jewish Museum). This Photograph displays the vast height and emptiness of the Exhibit space which together with the 10,000 Iron Faces seen on the floor, evoke a feeling of heartbreaking agony and helplessness experienced by Holocaust Victims.
To learn more about the
Berlin Studien
Exhibit,
click here
.
Download the official
Scotiabank CONTACT Photography Festival Application
here
.
(Photo credit: Mr. Will-W.)