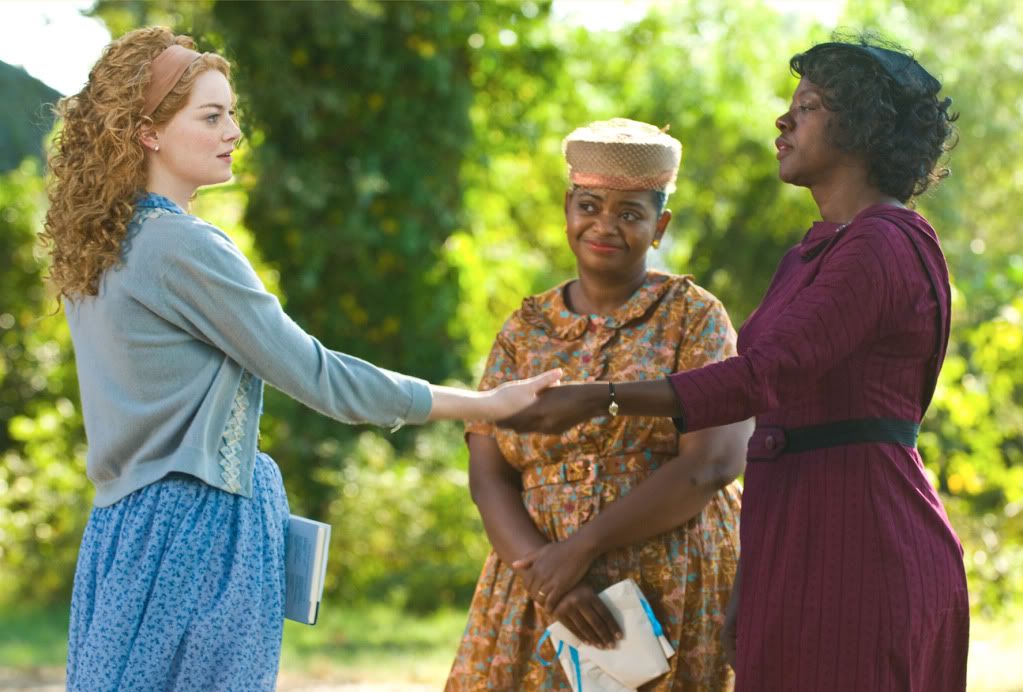 Still from The Help
Although it's not due in theatres until August,
Disney
has just released some new Stills from upcoming Drama
The Help
starring the magnetic
Emma Stone
. The Film which studies Race relations in the '60s in a small Mississippi Town, is said to be a heart-warming tale about an unlikely Friendship being formed – shocking in a time when racial segregation was ever-prevalent. The Film is based upon the
Novel of the same title
by
Kathryn Stockett.
The Help stars a female Cast of heavy-hitters including Sissy Spacek, Viola Davis, Allison Janney, Bryce Dallas Howard and also Jessica Chastain. The latter many of us will be excited to see this May in Fox Searchlight's The Tree of Life with Brad Pitt and Sean Penn.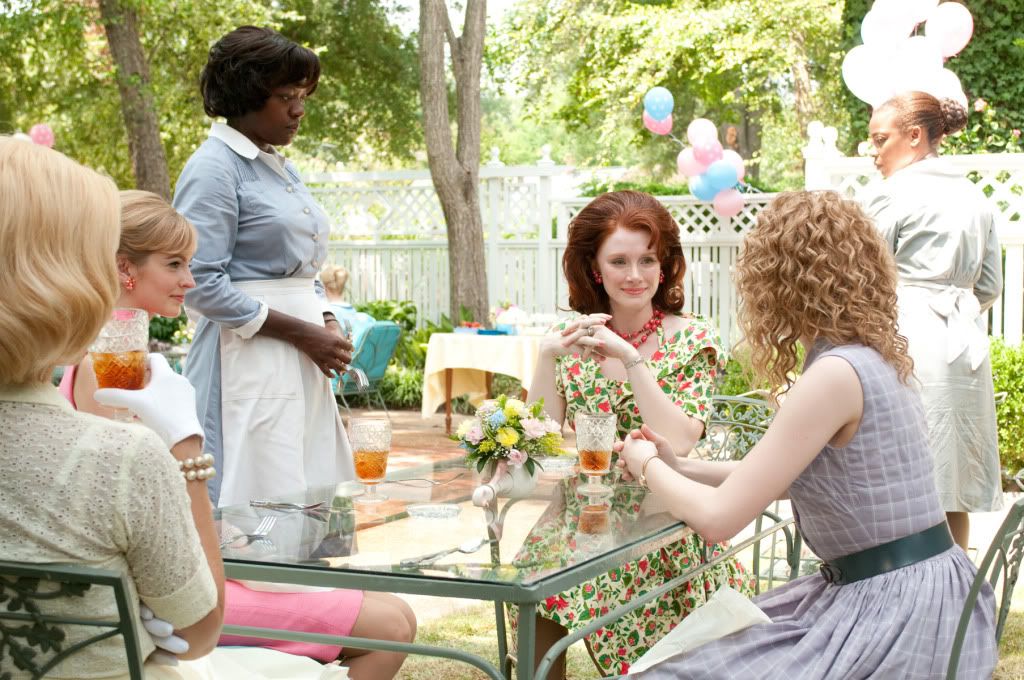 (Photo credit: Disney)