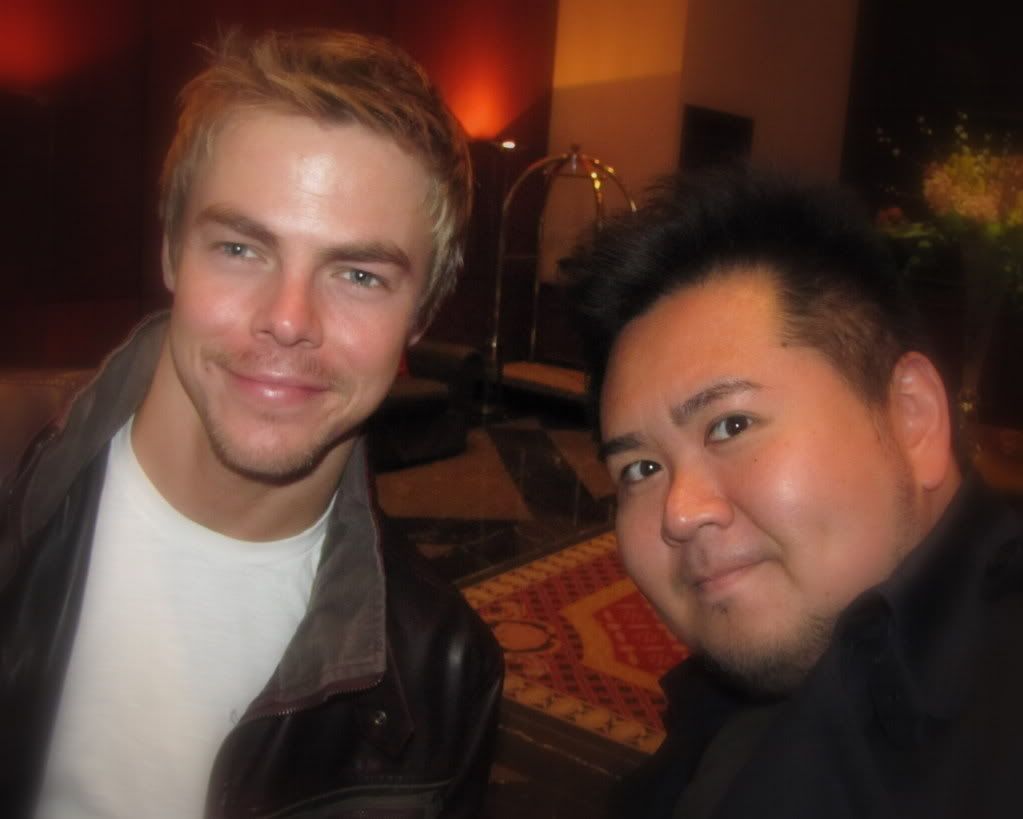 Derek Hough & Mr. Will-W.
The amazingly-talented Derek Hough whom most of us know from ABC's Dancing with the Stars, is now making his official foray into Film. And we Torontonians are luckiest to witness it first with his debut starring role in upcoming Dance Flick Cobu 3-D in which he stars alongside Asian Pop Queen BoA. Hough explains that the word "Cobu" means essentially "dance like drumming, drum like dancing".
Hough
arrived in Toronto mid-week and one
Mr. Will-W.:Pop Maven
Reader
Cindy
was lucky enough to spot him out and about shopping at
Eaton Centre
's
Sephora
, stocking up on Beauty & Grooming supplies. Looking as good as
Hough
does comes at a premium, you know.
The Choreographer/Dancer was spotted out-and-about with Cobu 3-D Director Duane Adler, who wrote massive successes Save the Last Dance and all three installments of the Step-Up Series. The two were headed out to Dinner, discussing Business. Despite being in a hurry, he was lovely enough to pose for a Photo or two with Fans, obliging kindly.

Hough later enjoyed a Hockey Game at Air Canada Centre, watching the Montreal Canadiens defeat the Toronto Maple Leafs 4-1.
Meanwhile BoA Tweeted this evening that she too has just arrived in the City, surprised that Toronto isn't as cold as she expected. Luckily she just missed the worst of it, with both she and Hough scheduled to film in the City from May 9 through June 24, 2011.
Follow both
Derek Hough
on
Twitter
here
and
BoA
on
Twitter
here
, where they communicate actively with Fans.
(Photo credit: Mr. Will-W.)