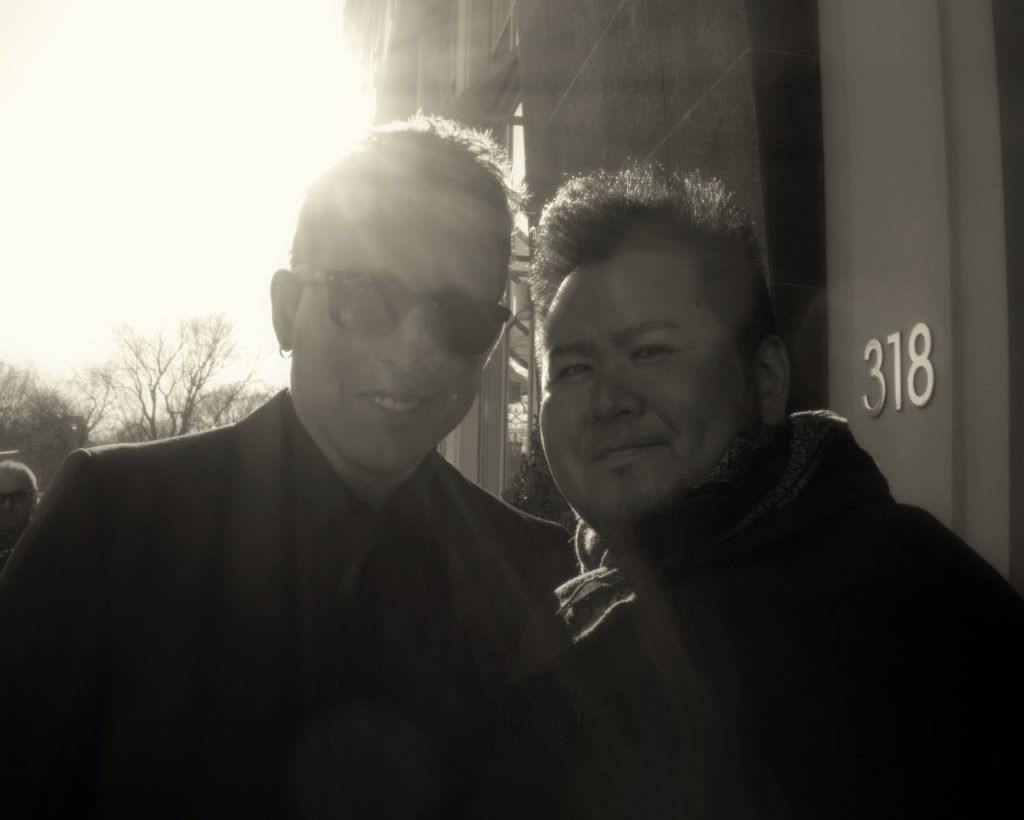 Johnny Reid & Mr. Will-W.
Scottish-born, Quebec-educated and now Nashville-based, Country sensation Johnny Reid has seen his star rise over the past couple years and only at the age of 35 did he release his first major label release. A Placed Called Love was released last August through EMI and has gone on reach two-time Platinum sales here in Canada.
Earlier this evening Reid was honoured with his first Juno Award in the category of Country Album of the Year, his second year in-a-row winning in the category. His Album Dance with Me won a Juno at the 2010 Juno Awards.
Reid was kind enough to pose for a Photo with Fans, including me on his way out the EMI Pre-Junos Bash held at Masonic Temple earlier this evening. A true class act. Congratulations, Johnny!
See more Photos of Reid below:
(Photo credit: Mr. Will-W.)