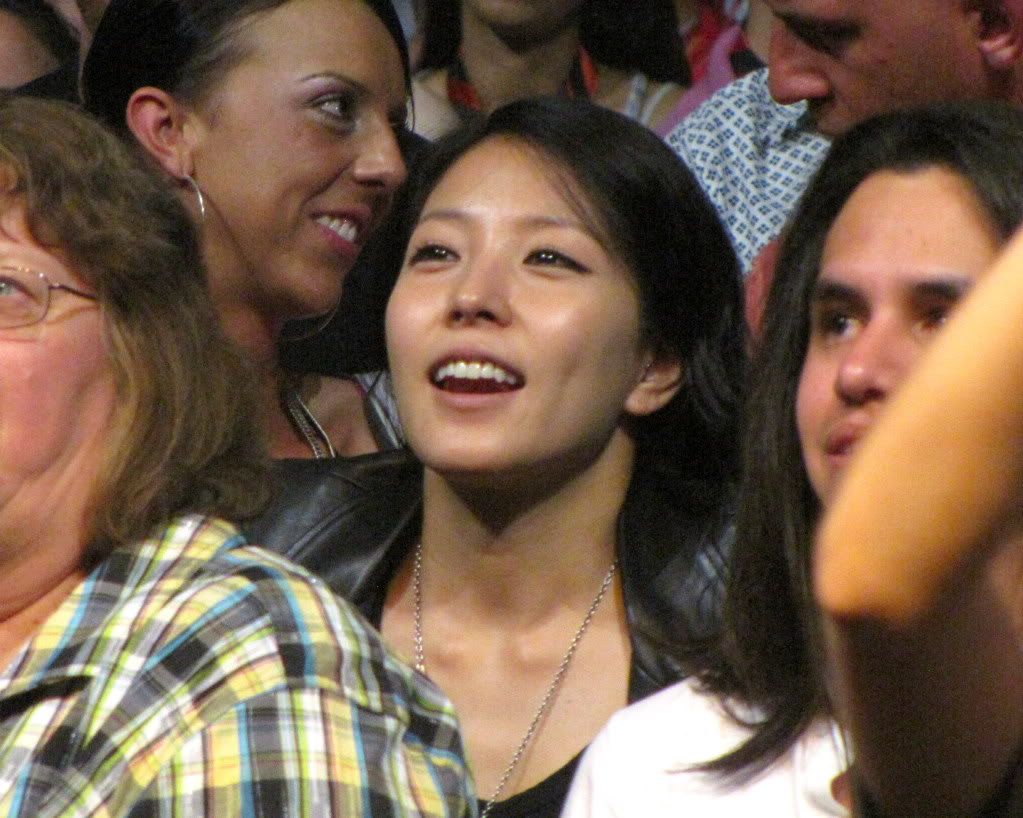 BoA at Glee Live! In Concert! in Toronto
With Production for Cobu 3-D wrapping up in less than two weeks, Asian Pop Princess BoA is making the best of her time in Toronto and this evening she was spotted sitting adjacent from me at the Glee Live! In Concert! Show at Air Canada Centre. Having done an excellent job remaining under the radar for the past month or so with her protective Entourage watching over her most of the time, BoA made a rare public appearance tonight.
The Korean Songstress was sitting one row behind Co-star Derek Hough (Dancing with the Stars), whose Cousin Riker Lynch actually was performing in the Show and appears on the Fox series as a member of The Warblers. BoA was seen having a wonderful time, laughing and cheering out loud, especially during The Warblers' performances of P!nk's Raise Your Glass and Katy Perry's Teenage Dream.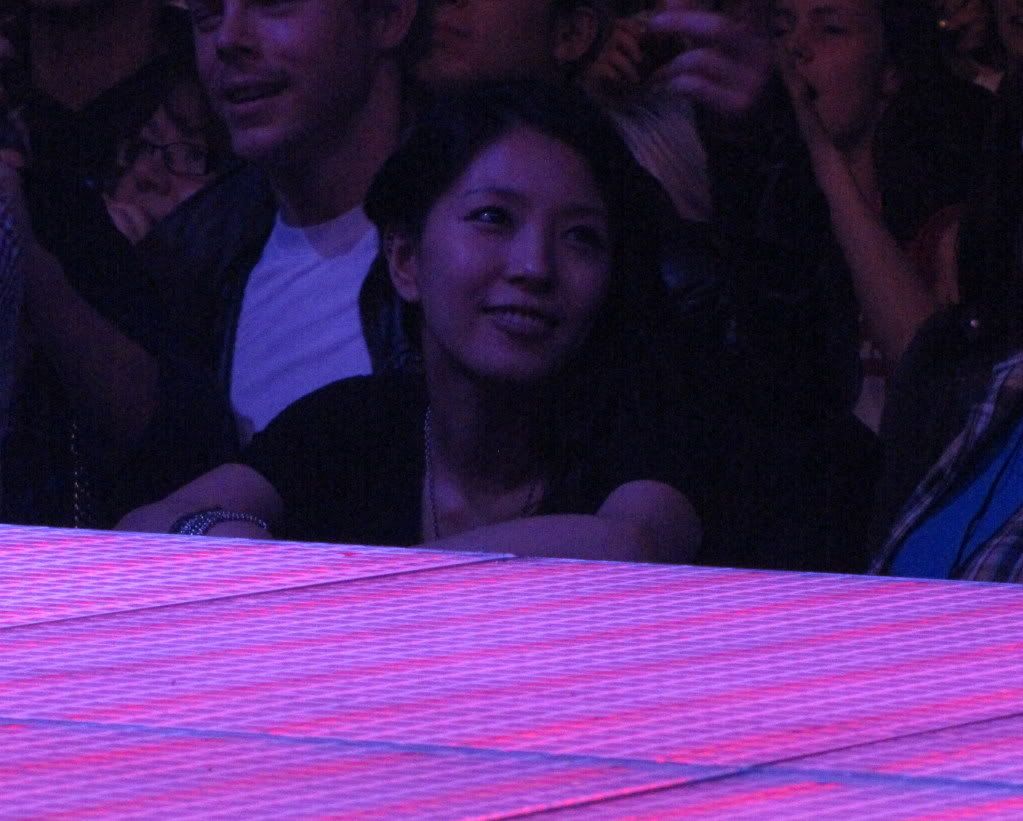 See a short Clip of BoA enjoying the Cast of Glee performing Friday by Rebecca Black:
(Photo/video credit: Mr. Will-W.)