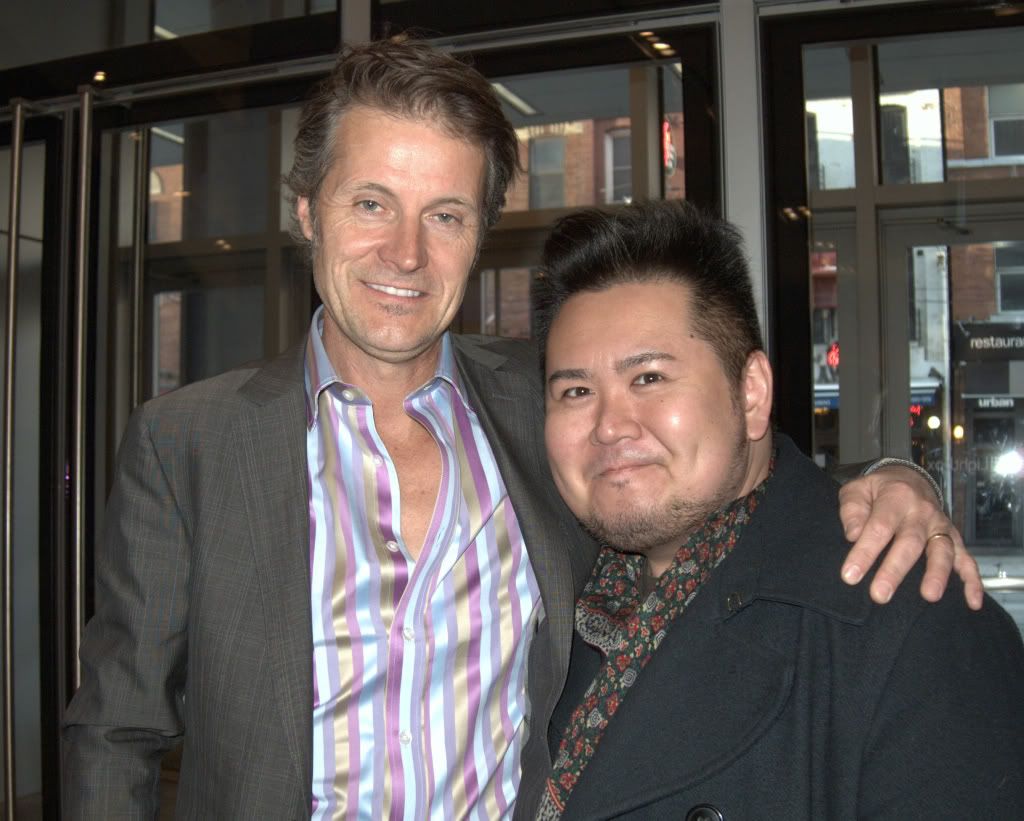 Jim Cuddy & Mr. Will-W.
Blue Rodeo's Canadian legacy is well-documented and since forming in 1984, the Toronto-based Group has gone on to release twelve Albums under Warner Music Canada. Hits Try and Bulletproof will forever have a place on Canadian Radio as national treasures.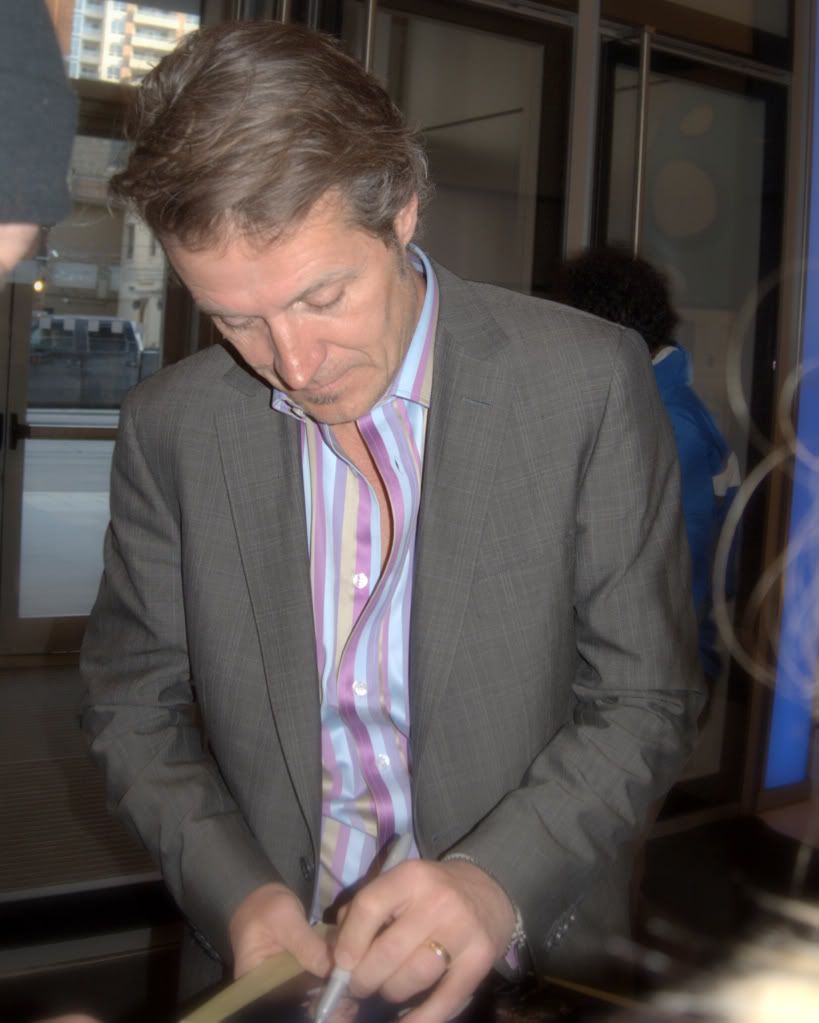 Frontman Jim Cuddy arrived at the TIFF Bell Lightbox earlier this evening to present the Documentary, Blue Rodeo: In Stereovision, directed by Ron Mann. Before arriving at the Screening, Cuddy stopped to pose for a few Photos with Fans and signed some Autographs -gracious and all- before being swept away to introduce the Film.
Cuddy will be performing tomorrow night at the Juno Awards alongside Sarah Slean in a ten-minute Medley Tribute called A Love Letter to Toronto. The Medley will have various Toronto-based Musicians performing renditions of Canadian Classics.
(Photo credit: Mr. Will-W.)