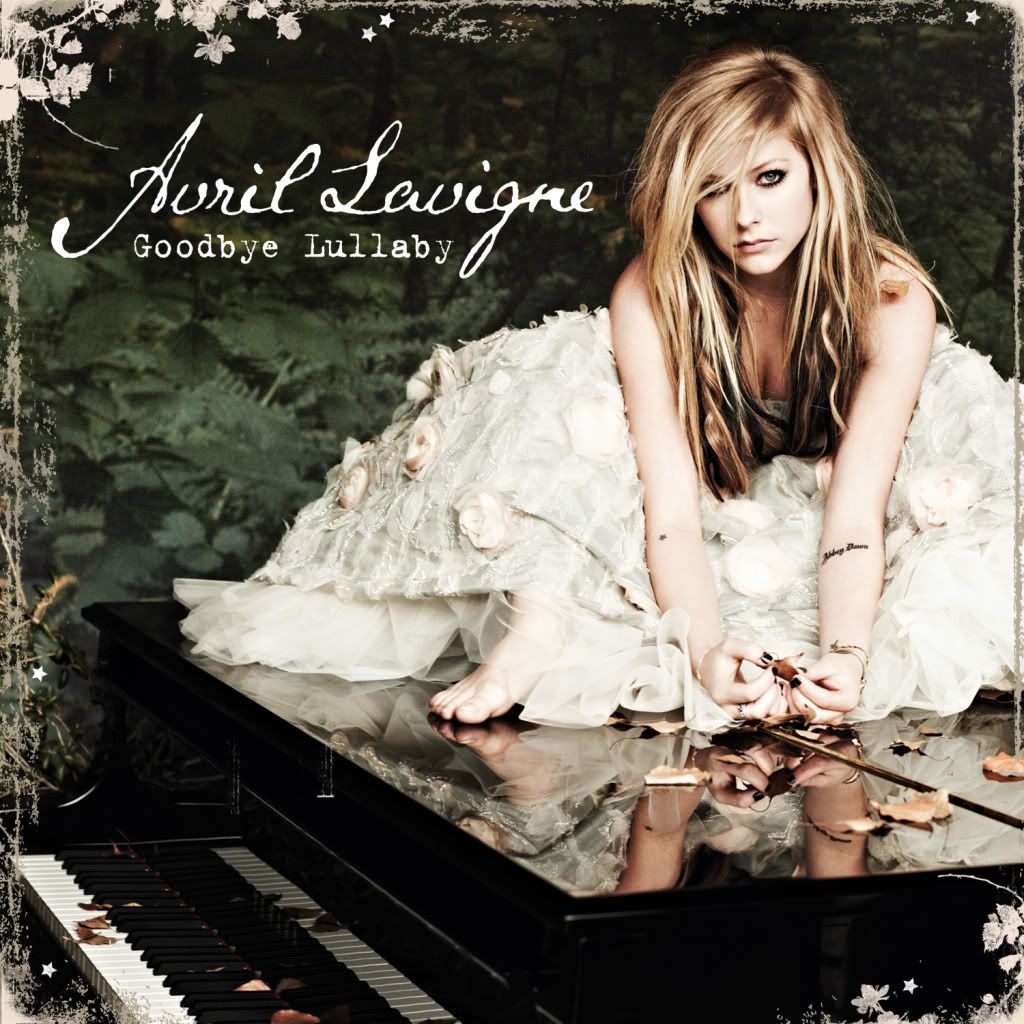 She's all grown-up. Despite über-catchy and spirited lead Single
What the Hell
having infiltrated our Airwaves, Fans should not be fooled.
Avril Lavigne
's fourth studio effort
Goodbye Lullaby
showcases a more subtle Girl from Napanee who's hopelessly in-love.
Swedish Hitmakers Max Martin and Shellback contribute a total four tracks to the Disc, including the mentioned first single. Aside from What the Hell, they are careful never to over-impose their Pop Aristry on her, letting the Singer/Songwriter shine. Vulnerable moments like the lovestruck and single-worthy Wish You Were Here, written clearly for her number one Hunk Brody Jenner, plus Smile and I Love You. All are cohesive thematically, but actually so similar they might be a bit too interchangeable.
One thing Lavigne's biggest Critics cannot take away from her is that she can sure pen a Power Ballad like the best of them. Push, a collaboration with longtime Guitarist Evan Taubenfeld is superb, somewhat reminiscent of Natalie Imbruglia's 1997 hit Ednaswap cover Torn, easily being this album's I'm With You or Keep Holding On. Everybody Hurts, no relation to the R.E.M. track of the same name, and Not Enough especially show a new level of depth and hindsight we've never quite gotten from her.
An interesting thing about Goodbye Lullaby is that despite Lavigne's marriage not having lasted with Sum-41 Frontman Deryck Whibley, their musical marriage still remains strong with him manning the Boards on seven out of 13 tracks here. Goodbye, perhaps Lavigne's most personal track on the Collection, brings some heat-felt closure and a fitting farewell to their time together.
Perhaps a little lengthy at 13 tracks plus one Bonus Track (
Alice
from 2010's
Alice in Wonderland 3-D
), a bit of the redundancy heard late on the Disc
Goodbye Lullaby
could have been eliminated in favour of a more concise listen. Loyal fans of
Lavigne
's rebellious brand of Punk/Pop-Rock might not fully get the raucous pay-off they had hoped for, but having been absent so long,
Lavigne
definitely had something to say here and this is an Album which had to made.
Goodbye Lullaby
is released through
Sony Music
on
March 2, 2011
.
Grade
: A-
Have you entered our Contest with
Sony Music Canada
to give away one luck reader the complete
Avril Lavigne
Discography yet?
Enter now
!