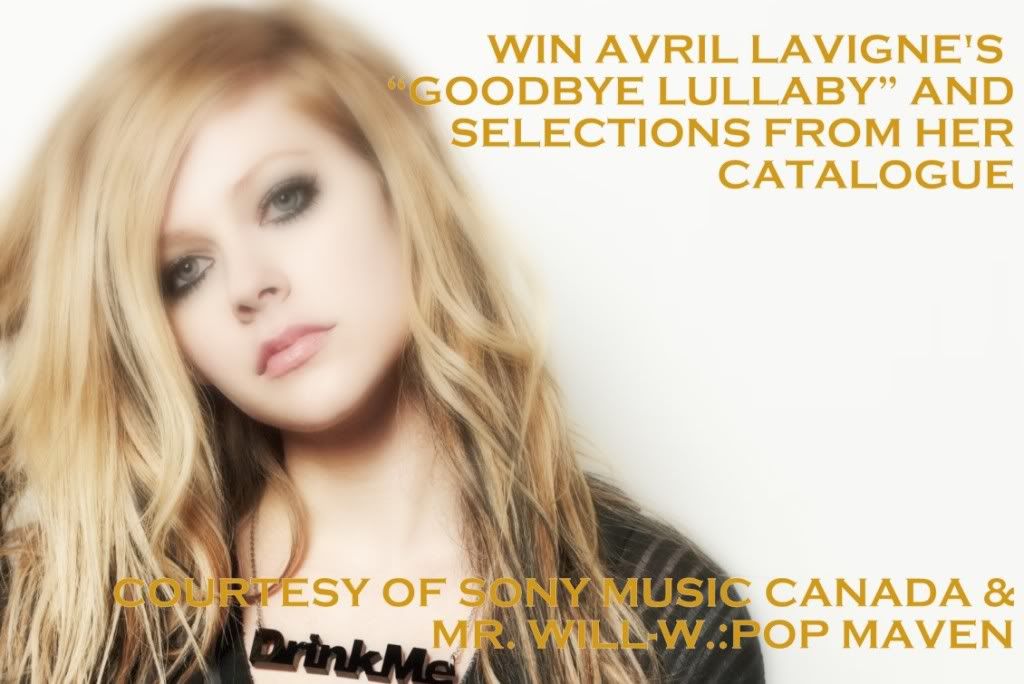 To celebrate Canadian Princess of Pop Rock Avril Lavigne's return, you can win a copy of her fourth studio album Goodbye Lullaby and selections of her Catalogue courtesy of Sony Music Canada and Mr. Will-W.:Pop Maven!
To qualify for the win, you must match the following Song Titles correctly with the corresponding letter denoting each of Lavigne's Abums.
1. What The Hell A. Let Go
2. Nobody's Home B. Under My Skin
3. I'm With You C. The Best Damn Thing
4. Keep Holding On D. Goodbye Lullaby
Please leave a comment with your answers below. You have until Saturday, March 12, 2011 to enter and one winner with all the correct answers will be chosen at random. Offer open to Canadian readers only. Good luck, Mavenati!
Avril Lavigne
's
Goodbye Lullaby
hits stores
Tuesday, March 8, 2011
!
Download
What the Hell
here
.