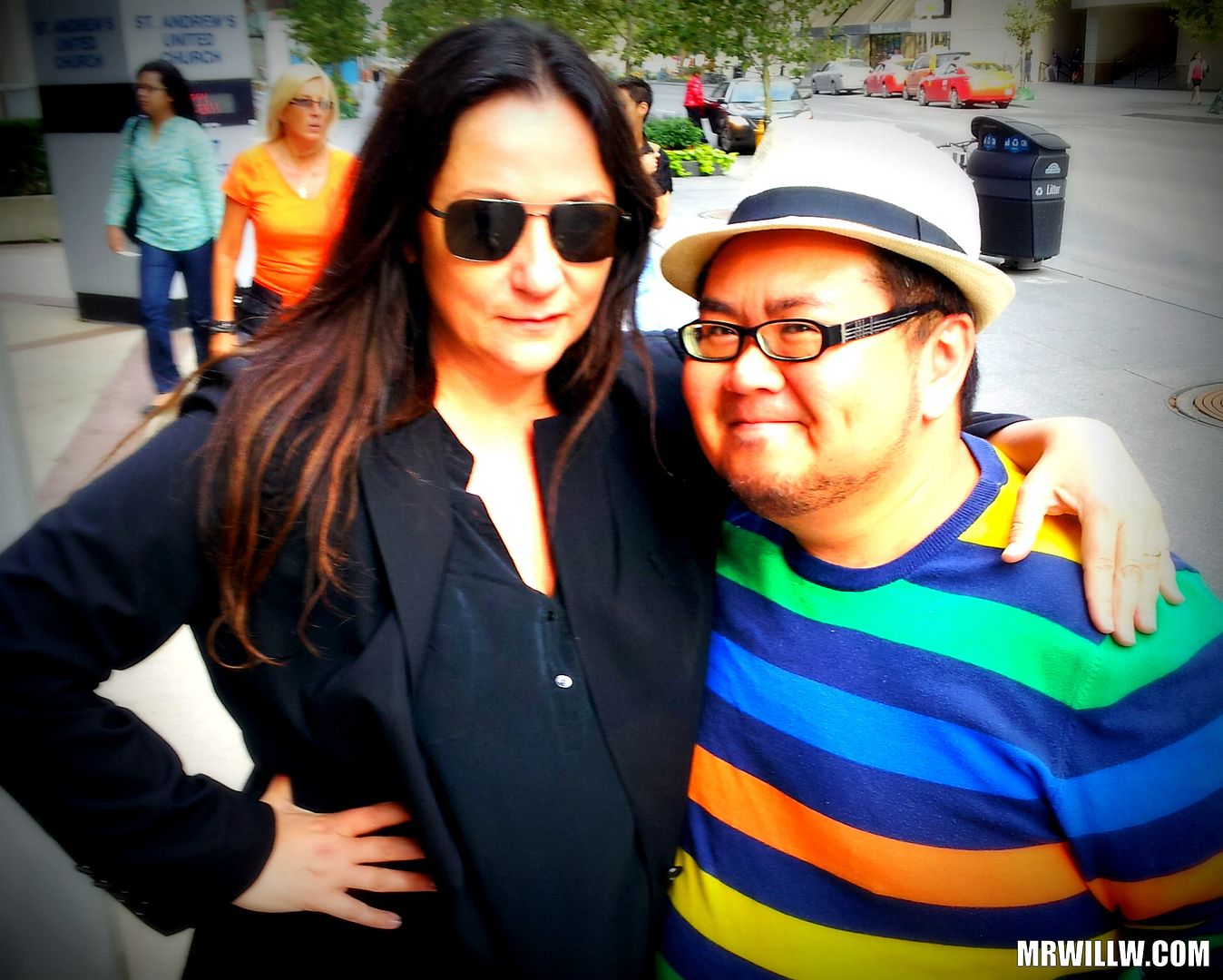 Kelly Cutrone in Toronto - July 2012
Yes, it really happened! On her way out of an appearance on Global Television's The Morning Show, I got to meet PR Queen, Television Star and Author Kelly Cutrone. And she is everything I thought she would be: real, charismatic, commanding and fun. I've met many famous people in my time, but some fall short of what you'd hope when you actually do get to meet them. Cutrone's larger-than-life presence confirms exactly why we are so drawn to her and respect her opinions.
Cutrone made her debut on America's Next Top Model Cycle 18 late February, further solidifying her status as a Fashion Industry Icon, succeeding Vogue's André Leon Talley as a Judge on the popular TV Series. She gained widespread exposure after turns on MTV's True Life, The Hills and The City. Her PR Film People's Revolution has produced a record-breaking number of Fashion Shows for a high-profile Roster of Clients including the likes of Thierry Mugler, Bulgari, Valentino and Vivienne Westwood.
Taking a moment to promote her Brand, the Multimedia Empire's three-day visit to Toronto actually is for charity. She is working with
AMMA Canada
, which in addition to hosting a Soup Kitchen, aims to serve the needs of those less fortunate and the Elderly in our Community. The inspiration behind the Foundation,
Amma
(coined
The Hugging Saint
), currently is touring Canada with appearances at
Doubletree by Hilton
in Toronto's west-end between
Thursday, July 19
and
Sunday, July 22, 2012
. More details
here
.
Meeting Cutrone was amaze. After posing for a Photo together and chatting about recently-outed Rapper Frank Ocean (she thinks he was extorted for money), Neil Diamond (she thinks he's cute) and Madonna (she feels the Pop Queen has received ageist/sexist criticisms of late) - one of the Producers of The Morning Show escorting her to her Town Car tells me he's a Fan of my Blog. Cutrone says to me, "What? You're a Blogger? Send me details!". She then approvingly tells the Producer, "You've gotta book this Guy to be on your Guest Panel, he's so funny!". Of course being a true blue Business Woman, jokingly she demands a payment. "I'm your PR now, see! You can wire me the funds in Canadian dollars!" she says, referencing our Dollar's run towards Parity to the US Dollar. Dead.
Cutrone had final bit of parting advice for me asking me, "Mumble less if you're going to be on TV!". This coming from the Woman who put Frank Sinatra in his place after he complained about having to perform New York, New York yet again at one of his shows. "By all means, Mr. Sinatra, this is what people came to see", she recalls her words to him. She's right. Double-dead.
(Photo credit: Mr. Will-W.)