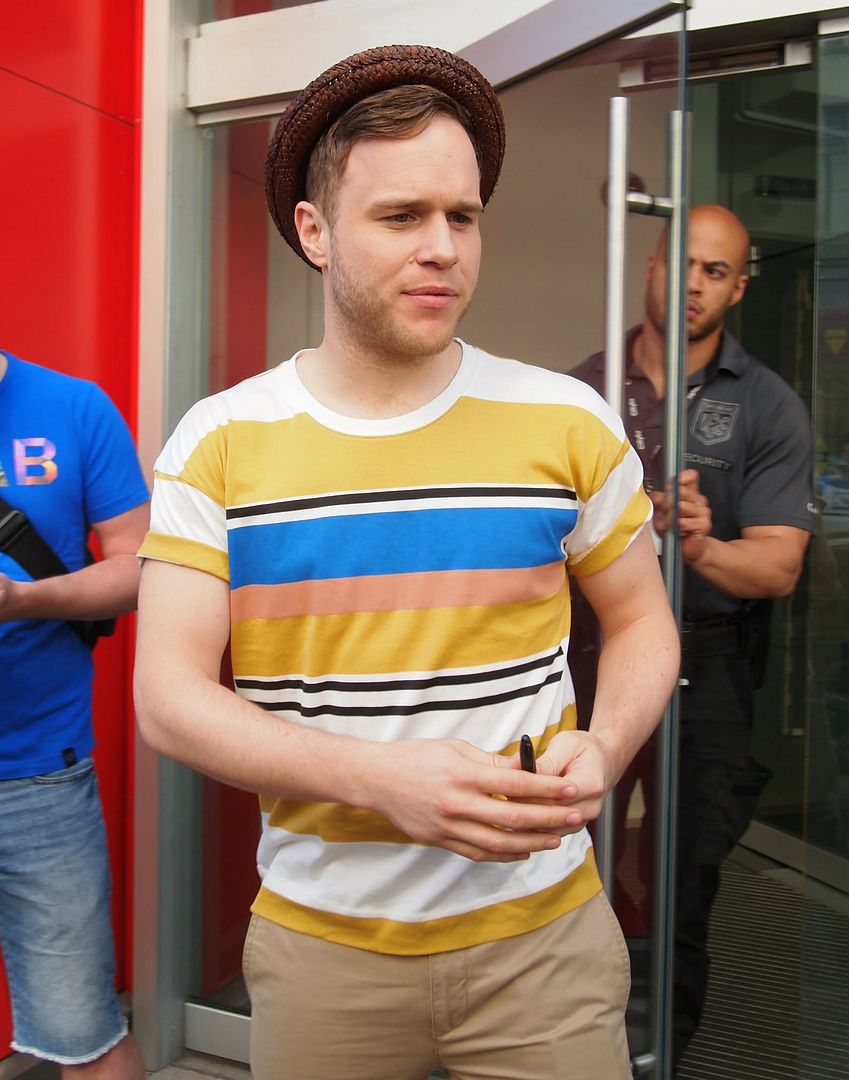 Olly Murs in Toronto - May 2012
Although he originally was slated as a Guest Performer for One Direction's North American Tour, British Pop Star Olly Murs is making the most of his first Toronto visit... and the Fans are loving it! The charismatic The X Factor First-Runner-Up already has reached Double-Platinum sales in his native UK where he has released two Discs already, but he just now is making his Debut stateside.

Showing a generous display of Fan Appreciation, Murs has been snapping Photos and signing Autographs for Fans outside his Hotel, inviting Fans to tag along with him to check-out some fine Establishments like The Loose Moose and Hooters. He Tweets, "It had to be done", regarding his visit to the latter - know most for its sexy Waitresses.
Fans waiting outside the Bell Media Building for him yesterday received the sweetest surprise as he walked-up to the Gate, posing for Photos with ecstastic Fans, before and after his Soundcheck for MuchMusic's New.Music.Live. Murs also made a visit to CityTV's Breakfast Television, chatting with the equally charming Dina Pugliese.
Mr. Will-W. & Olly Murs
Upon meeting Murs, he admitted that he was smitten with my Sunglasses and I offered to loan them to him for his performance tonight at Molson Amphitheatre on the condition I get a shout-out, drawing laughs from some of his devout Fans. For those of you checking-out the Show, he will be meeting Fans out of the Jam Van at the Venue after 5:00 PM!
Murs will be in the City for another day before One Direction and him take their Act over to Michigan. And he is welcome back to Toronto any time he pleases. We love him!
Watch the Video for Murs' Heart Skips a Beat below:

(Photo credit: Mr. Will-W. | Video credit: Sony Music)