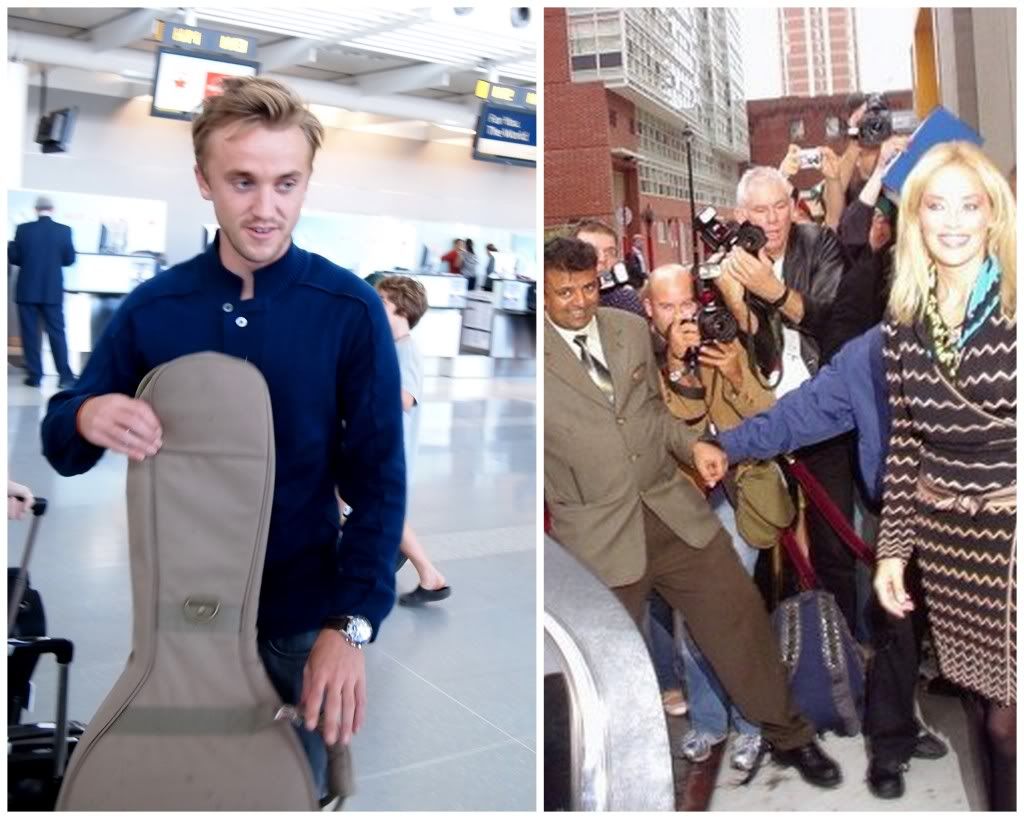 Tom Felton & Sharon Stone in Toronto (2011, 2006)
Now this is unusual!
Entertainment Weekly
reveals that Tom Felton has been offered a role unlike anything he's ever done before.
Tony Kaye (American History X)
is helming a new Thriller called
Attachment
and is circling the
Harry Potter
Star to play the Student of
Sharon Stone
. The two become involved which is messy enough already, but matters get complicated further when
Felton
's Character dates
Stone
's
Daughter
and begins to stalk her and her Family.
Not sure if this is a companion to Kaye's 2011 Film Detachment starring Adrien Brody, about a Substitute Teacher who drifts from Classroom to Classroom, finding a connection with his Students in his latest assignment.
As uncomfortable as it sounds, it is mighty intriguing, yes? Attachment is slated for a release in 2014.
(Photo credit: Mr. Will-W.)