Chad Michael Murray & Mr. Will-W
Heartthrob
Chad Michael Murray
made a welcome return to Toronto this afternoon, bringing some much needed Star Power to the City for the Holidays. The Actor, best known for his work on
One Tree Hill
and
Box Office Hits like
The House of Wax
and
Freaky Friday,
is in-town promoting his debut Graphic Novel
Everlast
, holding a
Meet & Greet
with 250 of his beloved Fans at
Queen Street
's famed
Silver Snail Comics
.
Murray along with his Actress Fiancée Kenzie Dalton, trekked to Buffalo yesterday - his Place of Birth - for a Barnes & Noble Signing where he met over 1,000 Fans. Earlier today they braved the snowy roads, arriving just 30-minutes late in their California-plated Ford SUV for the Occasion. Needless to say, his Fans were thrilled to meet the budding Graphic Novel Author, some waiting as 8:00 AM in -11°C weather to secure their spots. And he rewarded them generously by taking his time to chat with them, pose for Photos and sign copies of Everlast plus Memorabilia. And did I mention how my Old Man Sweater was a huge hit with Dalton? She was interested in where I got it!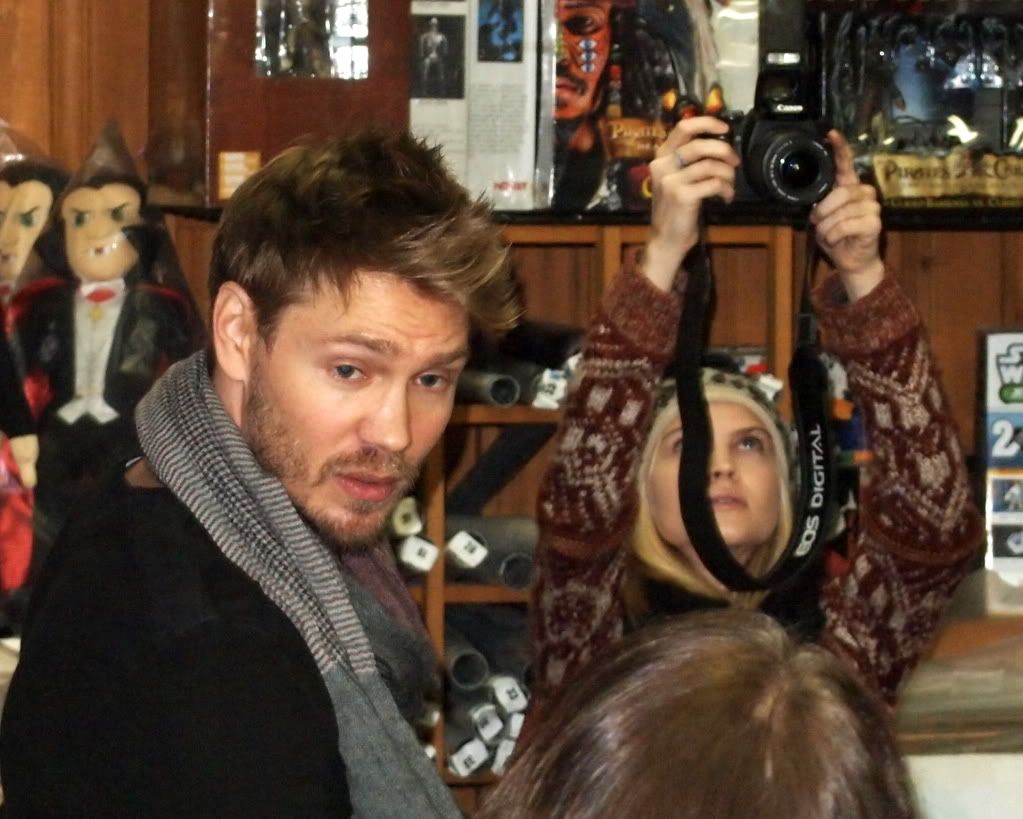 Chad Michael Murray & Kenzie Dalton
For those curious,
Everlast
's Synopsis is as follows: "In every city in America there's always that strange man on the street corner shouting out that the end of the world is coming, and only those pure in heart and in their love of God can survive the coming Apocalypse. But what if that man was actually right, and he was the only person who could save us from destroying ourselves?
Derek Everlast
is that man, and one of the few people who can ferry others to a place called
Haven
, the one place of safety from the end of the world.". Order your copy
here
.
Murray can be seen next year in Drama Renee alongside Kat Dennings, Rupert Friend, Corbin Bleu, Rachael Yamagata and Travie McCoy.
See more Photos of
Murray
below:
Watch a Clip of
Murray
below:
For those of you who missed-out on the fun, I am giving away one Photo signed graciously by
Murray
. To enter to win, click "like" on this Post at
Mr. Will-W.:Pop Maven on Facebook
. Your deadline is
February 1, 2012
.
(Photo credit: Mr. Will-W.)