Sandra Oh at 2011 Canada's Walk of Fame
We couldn't be any more proud of Golden Globe and SAG Award-winning Actress Sandra Oh, as the Actress continues to pour out her best work still as a Veteran who has exceeded all our expectations since her humble Theatre beginnings in Ottawa. The Actress stole the show at the Red Carpet for Canada's Walk of Fame this evening looking both edgy and elegant, at one point posing for Photos alongside her Mother Young-Nam, for Photographers.
On being inducted into the Walk of Fame this year, the Grey's Anatomy star said, "I hope people will along walk on the street, see my nam.e.. and smile".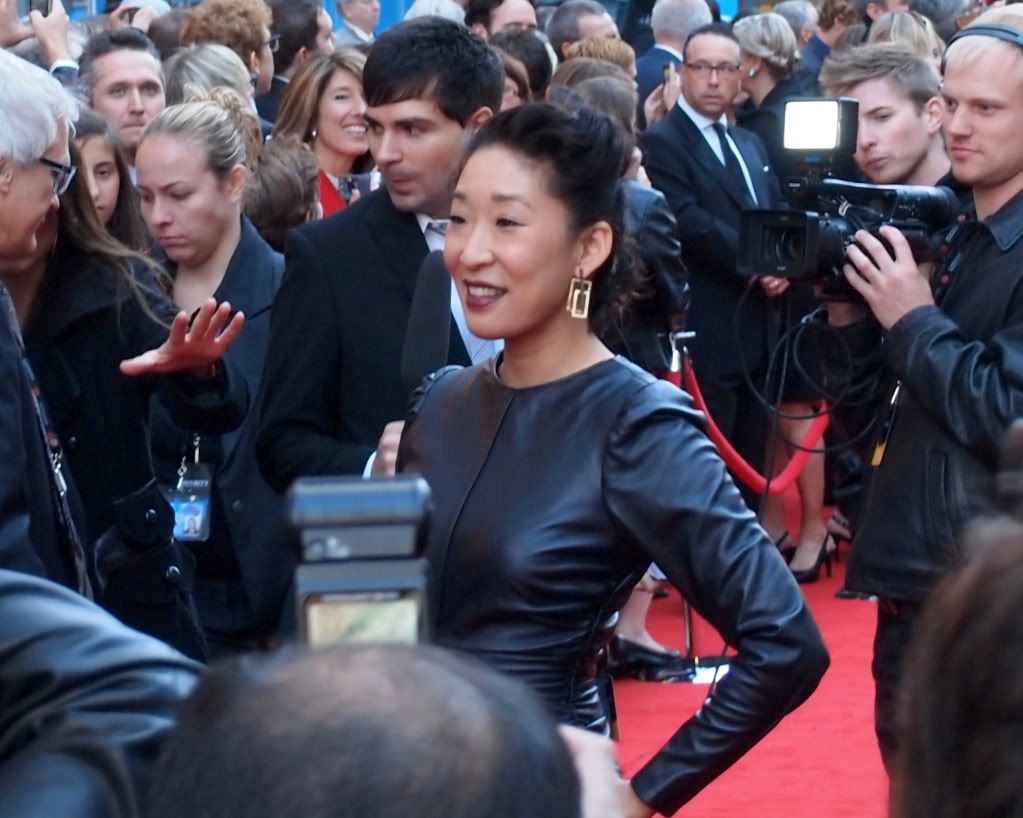 (Photo credit: Mr. Will-W.)