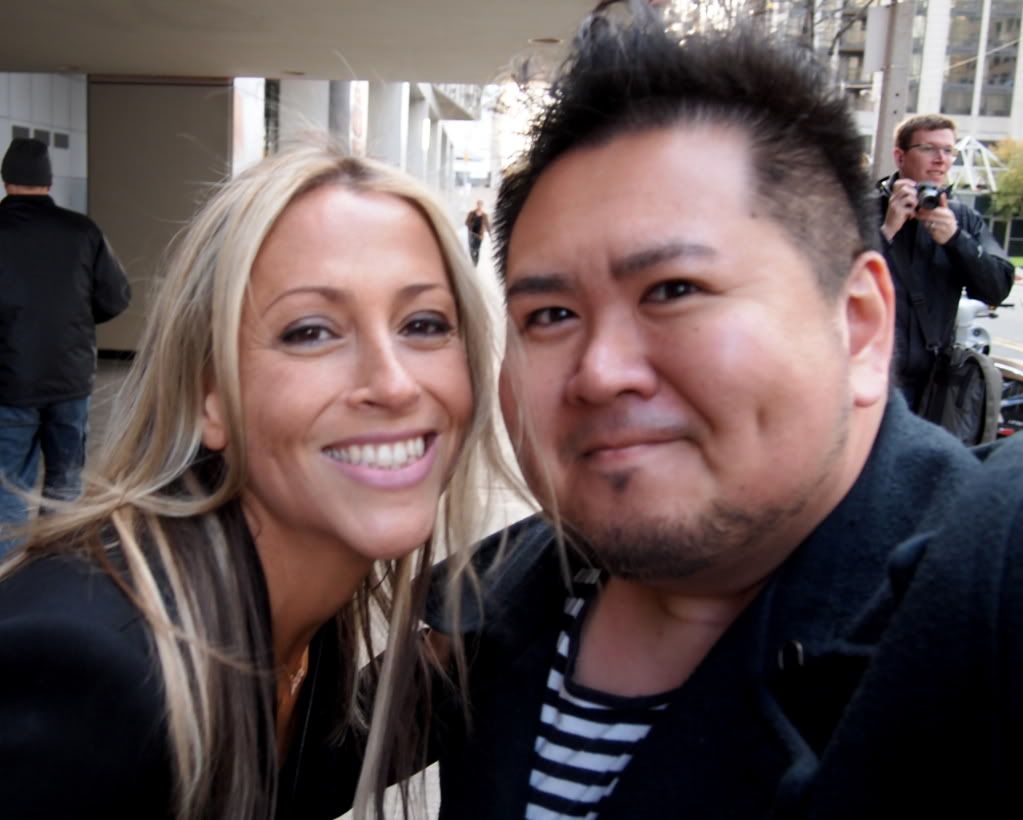 Nicole Appleton & Mr. Will-W.
You might only really know her as the Host of CBC's Cover Me Canada, but I've long been a Fan of Canadian-born, American-raised and British-based Pop Star Nicole Appleton, one-quarter of one of the biggest Girl Groups to come out of the UK, All Saints.
I owned everything All Saints, known best as an edgier answer to the Spice Girls with their 1997 hit Never Ever. I had all their CD Singles, a VHS Video Collection, a Remix CD, all their Albums and even a Reunion Album, Studio 1 - all imported from the UK. And oh yes, I also supported their Solo Discs too!
Liam Gallagher & Mr. Will-W.
Appleton
is married to the former Frontman of British Supergroup
Oasis
and now
Beady Eye, Liam Gallagher
who also has been in-and-around the City to support his Wife. Coincidentally, Brother
Noel Gallagher
formerly of
Oasis
too, will be doing a bit of promotion for his own Solo material in an Acoustic Show on
November 5, 2011
at
Virgin Mobile Mod Club
and also additional shows at
Massey Hall
on
November 7-8, 2011
.
It is a great honour to have met both
Appleton
and
Gallagher
, both who are super-nice, as it was pretty much only a dream growing-up that I'd never get my chance.
The mid-to-late '90s for me were soundtracked by
the Music of this Power Couple.
Cover Me Canada
records every Sunday at the
CBC
Building, airing at
9 PM EST
.
Click here
to read more about the Reality Talent Competition. Earlier in September, we spotted
New Kids on the Block's Jordan Knight,
one of the Series' Judges, prepping for the Show.
Come, let's re-live the greatness that is Never Ever below:
(Photo credit: Mr. Will-W. | Video credit: Universal Music)