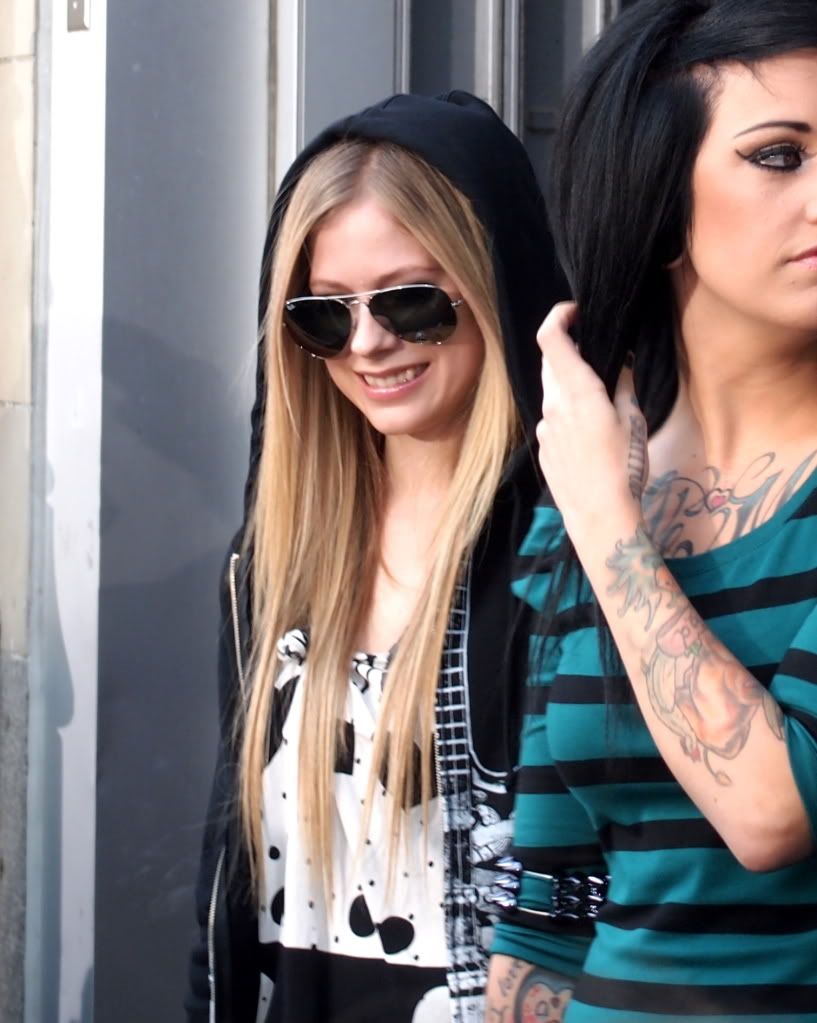 Avril Lavigne in Toronto - October 2011
She's sold over 30-million Albums worldwide and Canadian Heroine Avril Lavigne arrived back in Toronto this weekend for one of the final North American stop-offs of her Black Star Tour at Air Canada Centre.
The Singer/Songwriter spent part of her Weekend catching-up with some of her Pals from High School and she admits to stashing away some Pizza from her favourite, La Pizzeria, aboard her Tour Bus. The Pizza - which consists of Pepperoni, Mushrooms and Green Olives - is one of her favourite Breakfast items to eat while on-tour.
Lavigne will begin Production on her fifth studio Disc in January 2012 under new Label Epic Records due to some structural changes under a now-defunct Arista Records, which has overseen her career from her 2002 Debut Let Go.
(Photo credit: Mr. Will-W.)