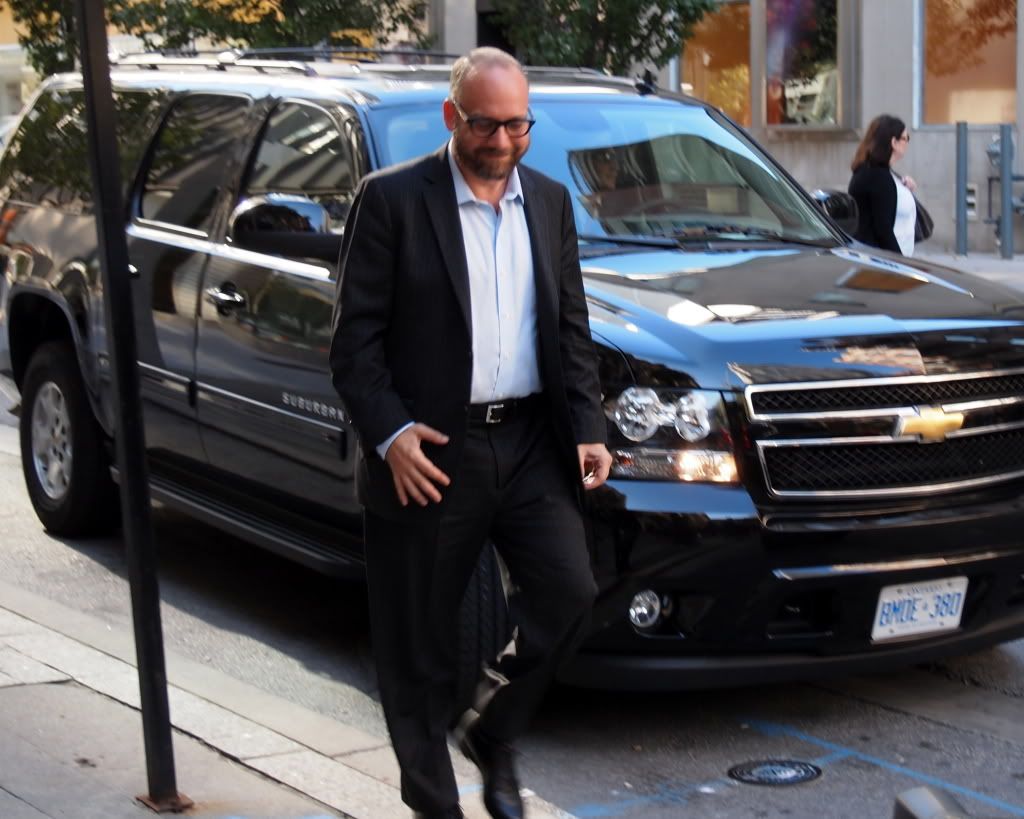 Paul Giamatti in Toronto - September 2011
I'm sorry, this means a lot to me, actually! I love Paul Giamatti and have been in-love with his acting for some time now. His performance in Sideways, which premiered at TIFF back in 2004, to this day still resonates within me to this day and how could we forget his tour-de-force work in last year's Barney's Version? Giamatti reaches uncharted levels of depth and truly has an understanding of the complex characters he often plays; often the Underdog.
I spotted the brilliant Actor today after returning from a Press Conference for George Clooney's The Ides of March and despite trying his best to remain low-key, he still obliged kindly to my request for a Photo. A Gentleman.
The Actor who spent part of his Summer here in Toronto filming David Cronenberg's Cosmopolis, can also be seen in the upcoming Film Adaptation of Rock of Ages.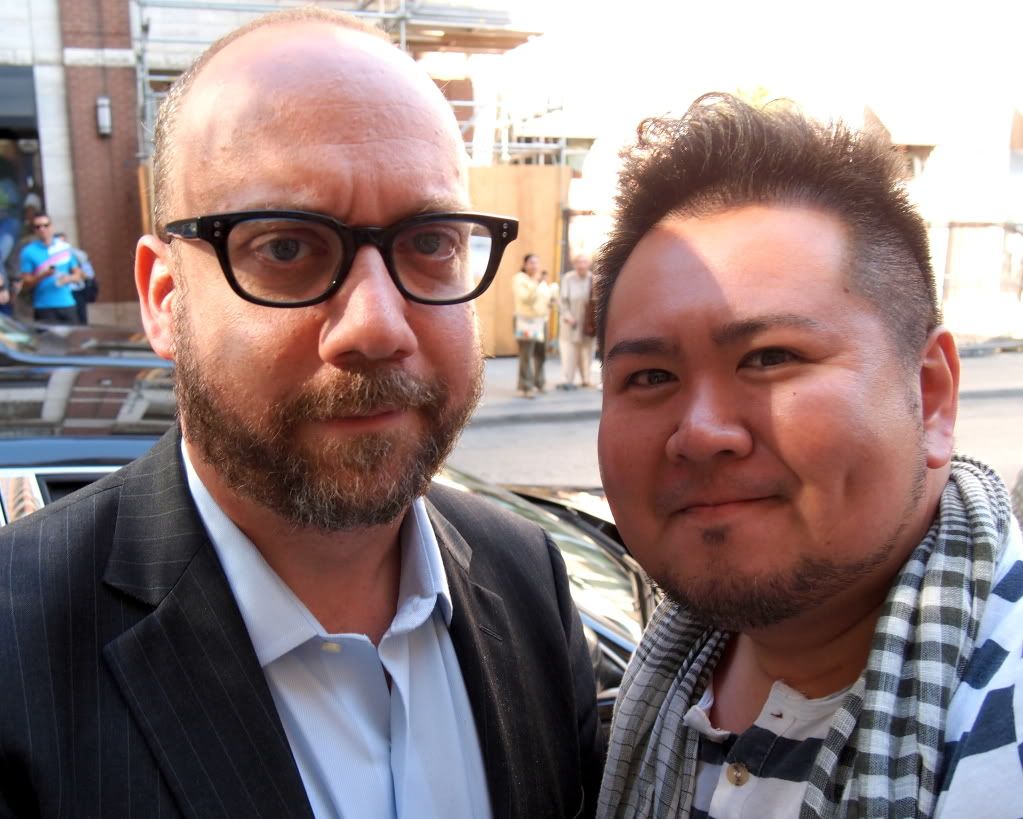 (Photo credit: Mr. Will-W.)