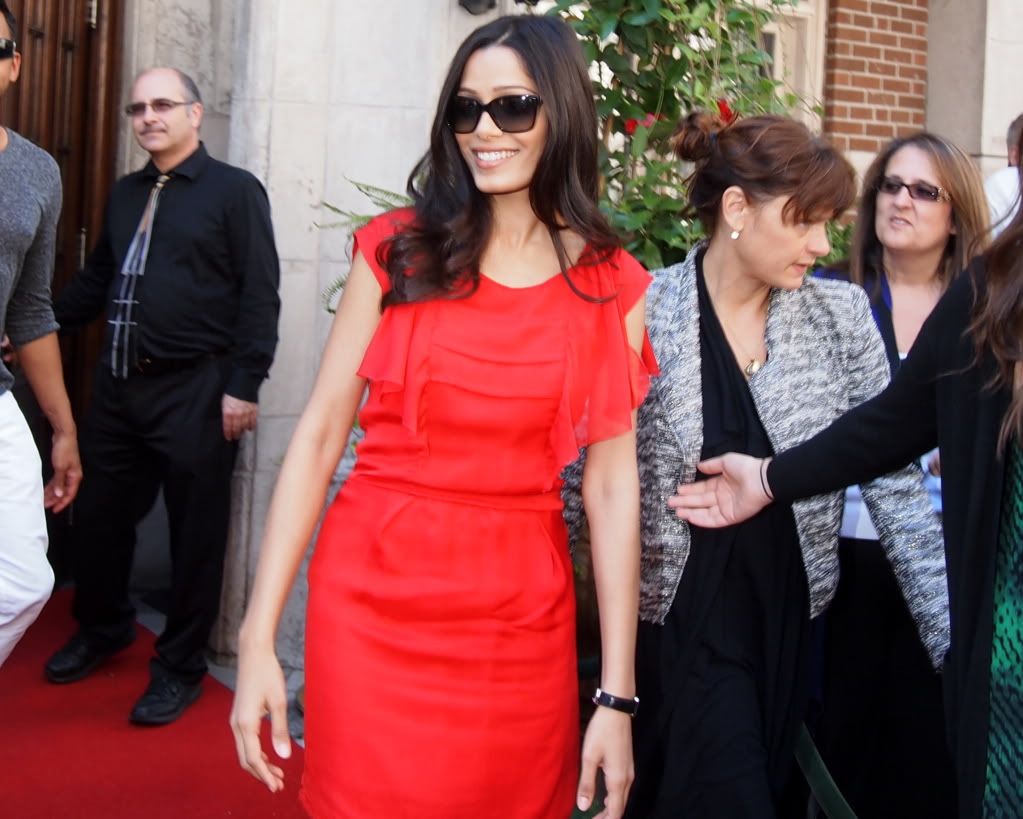 Freida Pinto in Toronto - September 2011
After arriving yesterday for TIFF 2011, the stunning Freida Pinto spent most of the day away from Boyfriend Dev Patel as she geared-up for tonight's Premiere of Michael Winterbottom's Trishna at Princess of Wales Theatre.
Absolutely stunning in red, Fan reports of her have actually been glowing on this visit to Toronto as she has made an effort to connect with Fans, signing Autographs and taking Photos with them when possible and today was no exception. Catching Pinto on her way to an Interview, she stopped and got in-close for a quick Photo and finally seeing the Slumdog Millionaire beauty in-person actually was quite surreal as she exudes pure elegance.
In addition to the massive success of The Rise of the Planet of the Apes, Pinto also soon will be appearing in Alliance Films release, The Immortals due in theatres November 11, 2011.
(Photo credit: Mr. Will-W.)