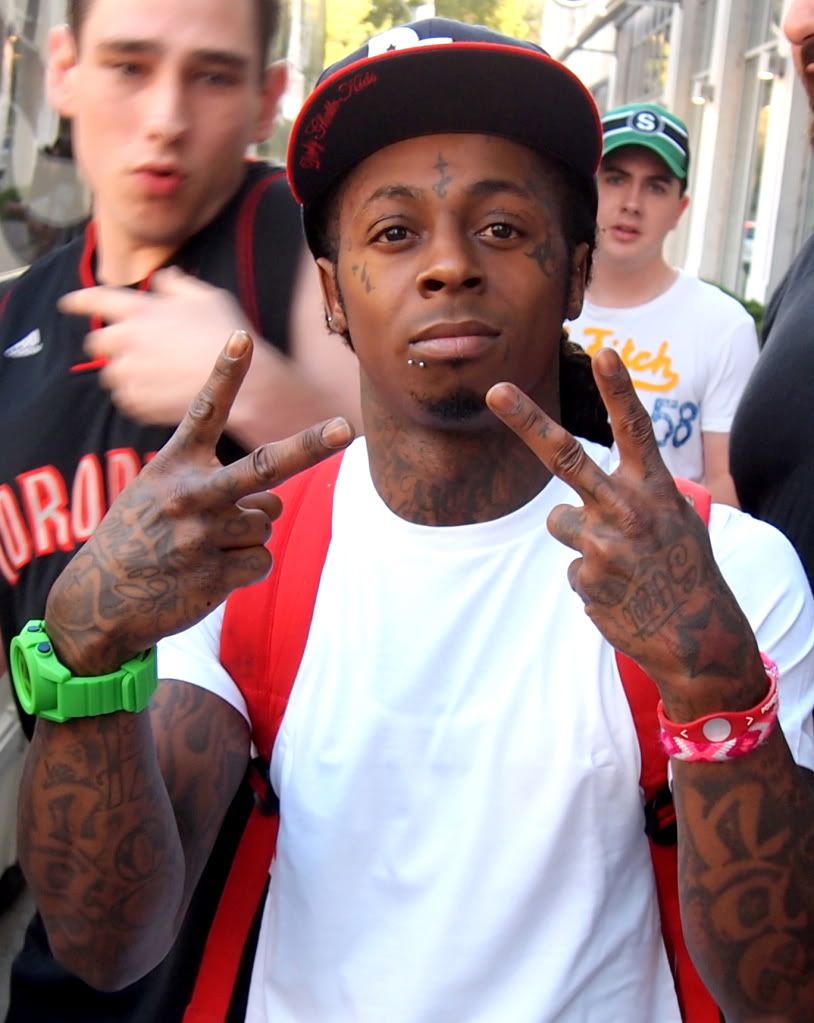 Lil Wayne in Toronto - August 2011
14-time Grammy nominee Lil Wayne graced the City with his presence today for the Toronto stop-off of his I Am Still Music Tour. The Rapper was just in Montreal on Wednesday night, arriving in Toronto overnight. With his eighth studio Disc Tha Carter IV due in stores on August 29, 2011, it would appear that he has a big comeback Hit on his hands as latest single How to Love already as at number five on the U.S. Billboard Hot 100 Chart.
Tagging along for the Tour are Artists from his Record Label Young Money Entertainment, Mack Maine and Cory Gunz who are to perform alongside Lil Wayne this evening with other acts like Far East Movement and Keri Hilson. Maine and Gunz were amazingly nice to stop and pose for Photos with Fans before heading off in their Tour Bus.
And while Lil Wayne was last to leave (after 7:30 PM) for his self-headlining show at Molson Amphitheatre this evening, his Handler made matters a little trickier for Fans - some who waited all day to see their Idol. He still obliged however and stopped for a couple Photos though telling Fans "Snap me!", before he was rushed off to his Tour Bus.
See more Photos below:
Mack Maine & Mr. Will-W.
Cory Gunz & Mr. Will-W.
Lil Wayne & Mr. Will-W.
(Photo credit: Mr. Will-W.)