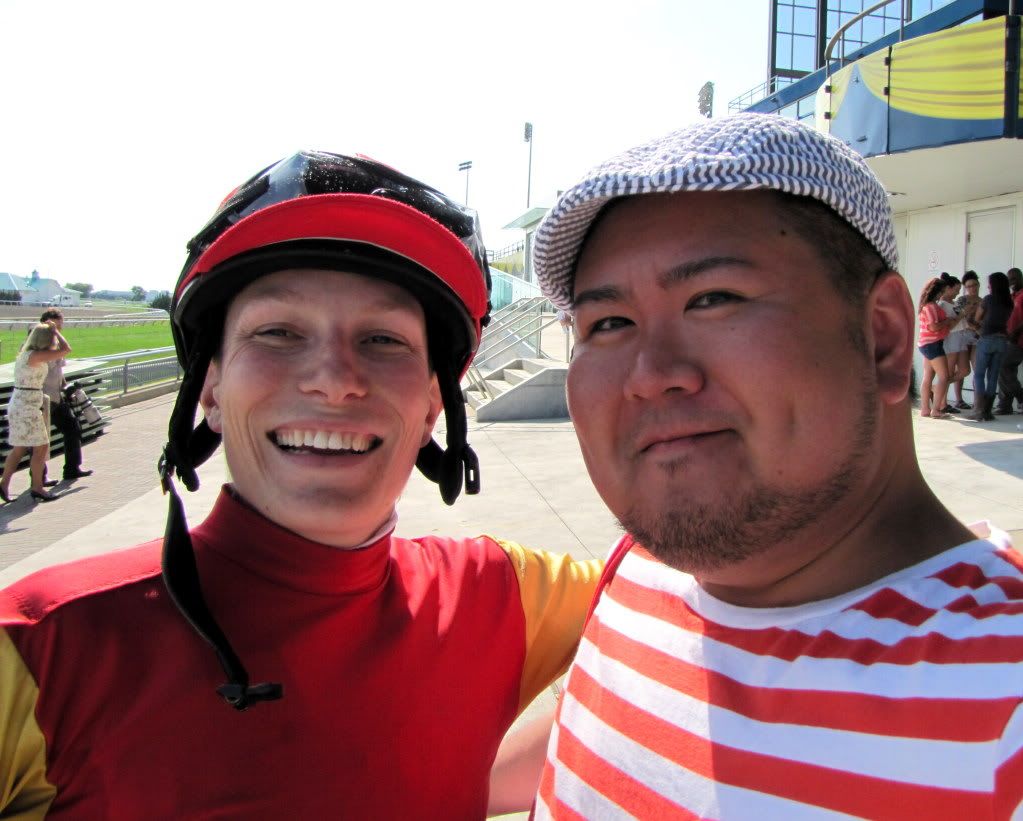 Emma-Jayne Wilson & Mr. Will-W.
She's emmazing! For those of you who aren't familiar with the sport of Horse Racing, I want to introduce you to Emma-Jayne Wilson. Born in Brampton, Ontario, this 29 year-old over the past seven years, has made her mark as one of the most respected Jockeys in North America. A Queen in the Sport of Kings.
After studying Equine Management at the University of Guelph, Wilson had decided to pursue a career as a Jockey, riding her first winner only on her second race ever against some seasoned veterans back in August 2004. She's gone on since then to earn a Riding Title based on her number of wins at Woodbine Race Track in Toronto (while she was just an Apprentice), became the first female Jockey to win the prestigious and historic Queen's Plate (2007) and also has won a Sovereign Award, which honour the v. best Canada has to offer in the Sport. In addition, she consistently has been a finalist in the category of Outstanding Jockey. Her career Purse Earnings to-date have exceeded $40 million CAN.
Wilson is an absolute delight and I caught her on a great day today, as she had won a whopping four races on the Card at Woodbine, three of which came in-a-row. After winning the marquee race of the day - the $300k Nijinsky Stakes - aboard Sam-Son Farm's Windward Islands, she came over from the Winner's Circle and was greeted by Fans, including one young Lady who gave her a high five after getting a Photo taken with her Idol. She also came over and took a Photo with me too, which of course made my day!
Some interesting facts about Wilson are that she absolutely loves Harry Potter, Eragon, Nine Inch Nails, The Big Bang Theory, The Mentalist, House, Dogs, Cats and Assassin's Creed. She's definitely a Thinker ...with an edge.
Visit
Wilson
's official site
here
.