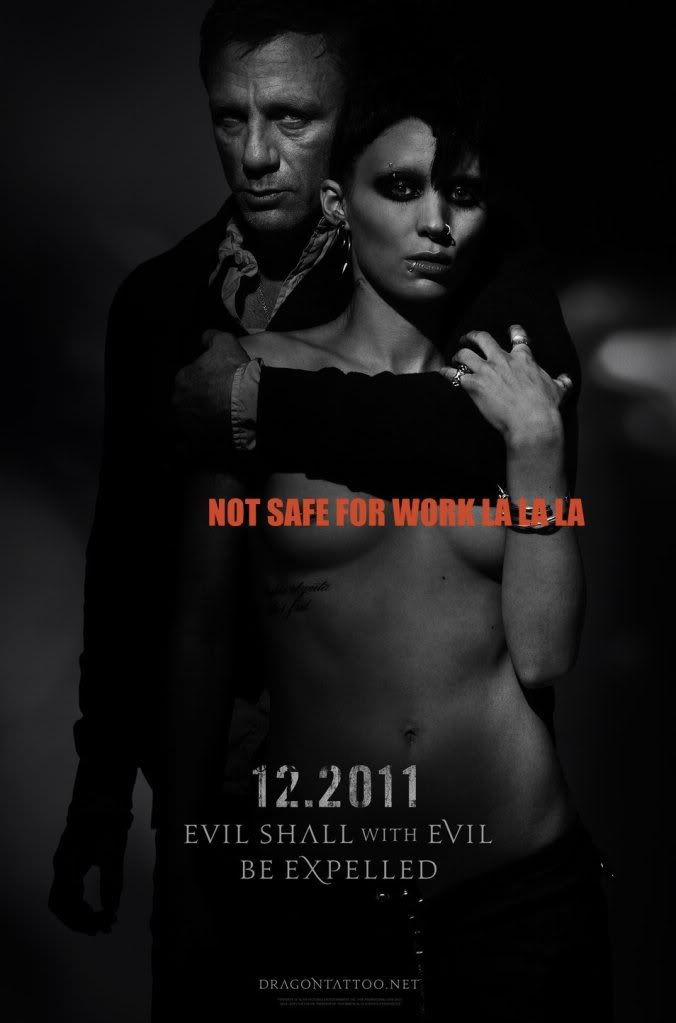 They're going all the way with the edge factor! A new Poster for The Girl with the Dragon Tattoo has been unleashed and you won't believe your eyes. Did Rooney Mara really pierce her nipples for the role of Lisbeth Salander? I'm speechless. I haven't even seen a proper Clip of the Movie and I'm already convinced we have a Best Actress caliber performance for the Oscars next year. She's totally owning it.
And if she weren't commanding enough, did you even bother to notice
Daniel Craig
as
Mikael Blomkvist?
Me neither.
Sony Pictures
releases
The Girl with the Dragon Tattoo
this Christmas and
here's a link
to the
NSFW
version of the Poster.