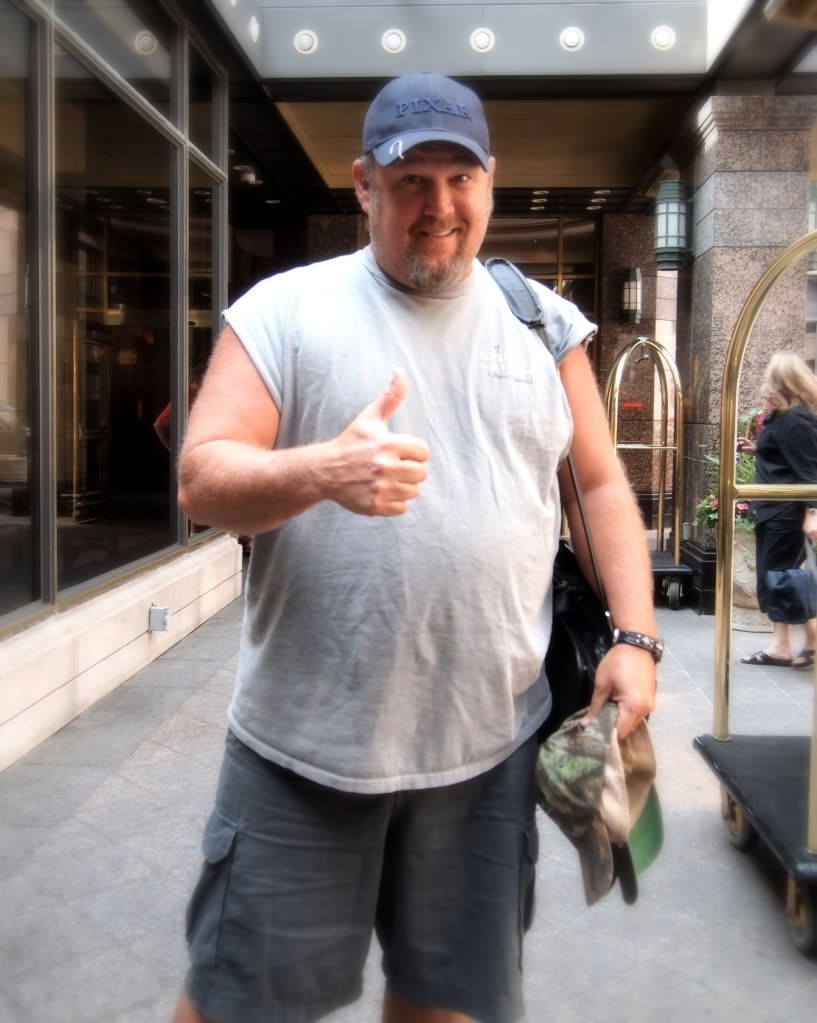 Larry the Cable Guy
Larry the Cable Guy flew in earlier today, sparing a couple hours for the Toronto Press Tour of Disney's Cars 2. Somewhere between releasing Gold-selling Comedy Albums and hosting his own Television Show Only in America with Larry the Cable Guy on the History Channel, the Comedian returned to voice Protagonist Mater, a Tow Truck with a Hillbilly Accent. 2006's Cars went on to garner over $461.9 million worldwide.
In Cars 2, Mater finds himself in Tokyo supporting BFF Lightning McQueen (Owen Wilson) in the World Grand Prix, but also is mistakenly-identified as an American spy; John Lasseter directs.
Graciously a quick Photo-Op was staged with Larry the Cable Guy just outside his Yorkville Hotel before he head off to the Airport. And he was absolutely pleasant about it and happy to be photographed despite being in a rush. Even a Celebrity Driver, pardon the pun - for another Car - had to walk over to tell him what a Fan he is!
Walt Disney Motion Pictures Canada
releases
Cars 2
on
June 24, 2011
. Visit the official website
here
.
(Photo credit: Mr. Will-W.)