Kendra Wilkinson in Toronto - June 2011
Playboy Model/Actress/Author and Entrepreneur Kendra Wilksinson flew into Toronto earlier today to promote AbCuts Nutritional Supplements for GNC Stores. She greeted 200 Fans, some who waited as early as noon, at the Eaton Centre location.

Celebrating her 26th Birthday in just two weeks' time, Wilkinson arrived in a sleeveless Red Dress, walking through the Food Court before a crowd of spectators. If she had only given birth to her Son Hank IV just over a year ago, there was no sign of it as she was in amazing physical form.

Wilkinson received Fan Gifts ranging from jumbo Birthday Cards to Photos of her Photoshopped into a Wedding Dress with one Fan as the Groom, signing 8x10s of herself for those who queued. The animated Blond Bombshell was extremely friendly, telling me "I would rate Toronto as one of my favourite cities already! I've only been here a day", before making the observation "People here are really cool!".

After wishing her a Happy Birthday, she tugged me over and posed for a Picture, signing an extra Photo for my youngest Niece who is a huge Fan of hers! The
Dancing with the Stars
Finalist promised to
Tweet
what she checked out in the City during her stay on
Twitter
. Follow her
here
.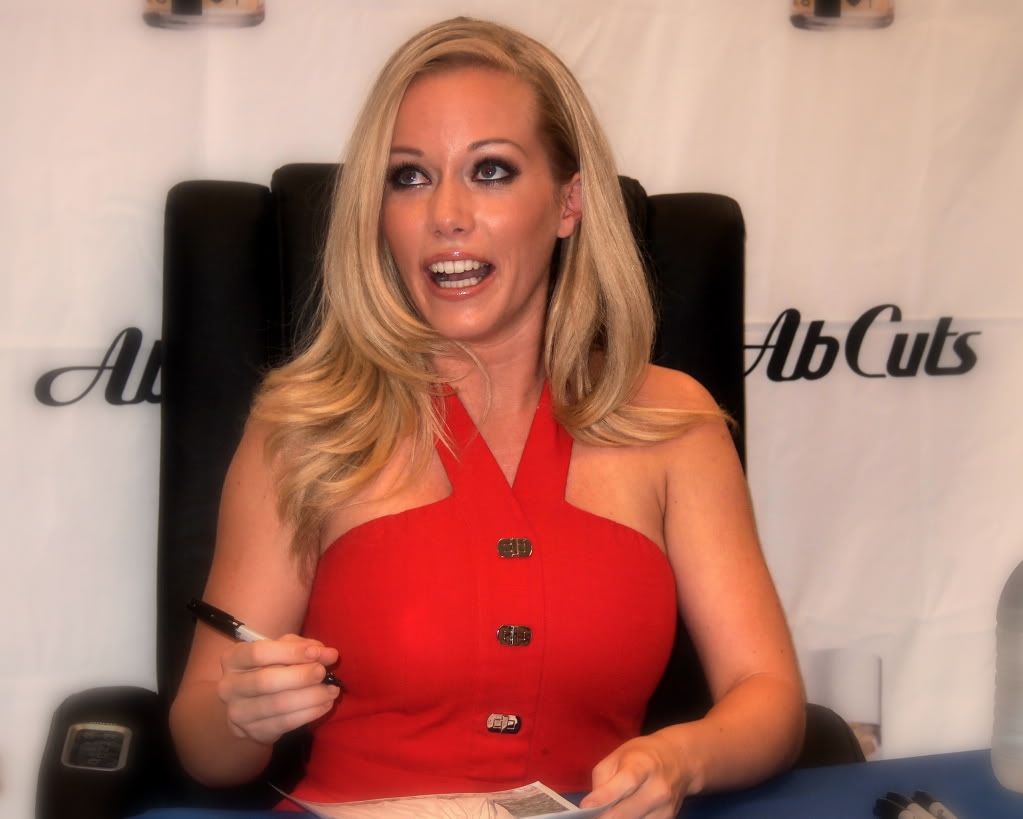 (Photo credit: Mr. Will-W.)