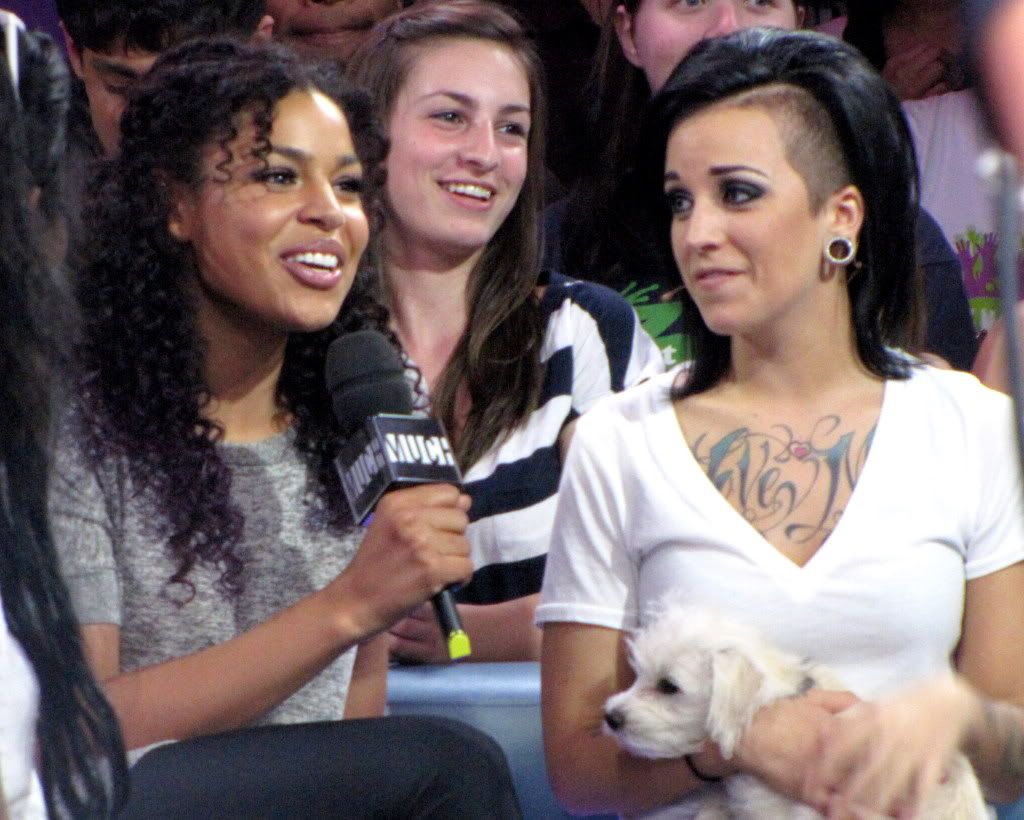 Jordin Sparks at MuchMusic's NML
American Idol Season Six Winner Jordin Sparks visited MuchMusic's New.Music.Live yesterday to say "hi" to Fans and promote forthcoming Disc titled tentatively 3x or 3. Although the Sony Music Canada release isn't due til this Fall, First Single I Am Woman already has hit the Airwaves and debuted on the U.S. Billboard Hot 100 Chart at number 82.
Sparks is currently on-tour with NKOTBSB, the Supergroup of New Kids on the Block and Backstreet Boys, who are in Toronto to perform two sold-out Shows at Air Canada Centre, Wednesday and Thursday.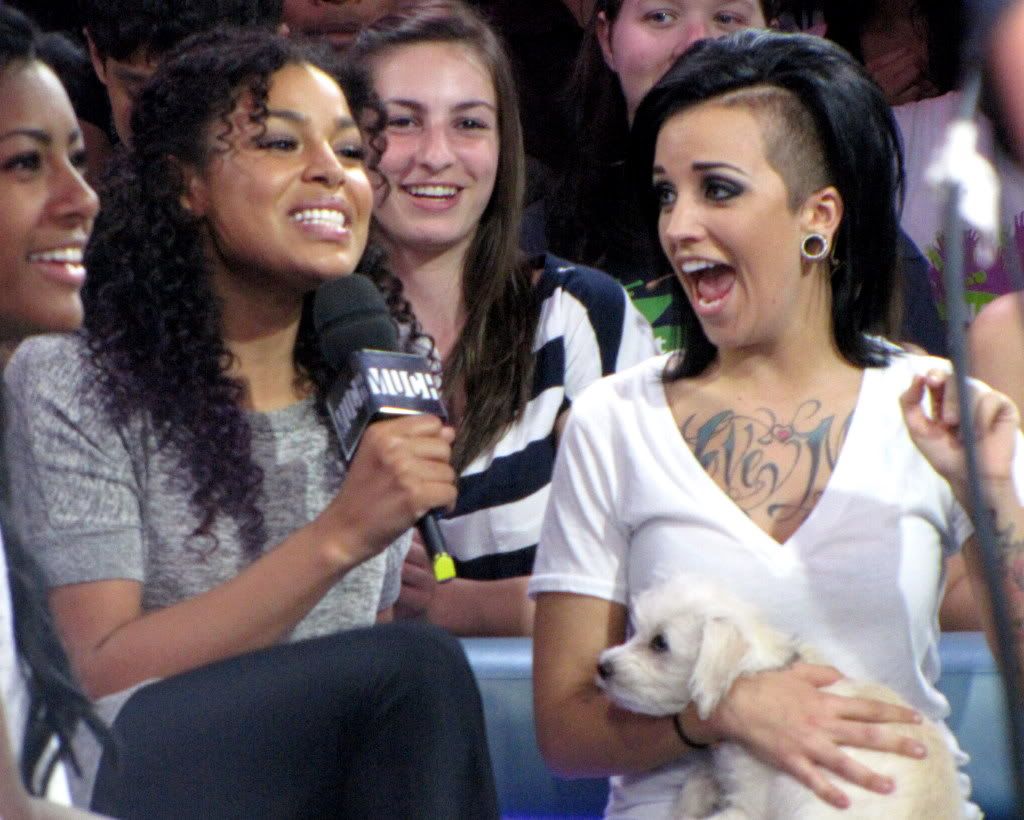 During the Broadcast, Sparks at the request of one MuchMusic Staff Member, sang her Hit No Air minus Chris Brown before the audience. She was impressed thoroughly with his vocal abilities! The bubbly Songstress brought along her adorable Bichon Frise Maggie to the Show, and the adorable Lap Dog was on her best behaviour despite the crowding and hot temperatures. In fact, shortly after Sparks had left the premises, one Girl suffered a Seizure possibly due to Overheating, with an Emergency Response Crew arriving quickly. Fans in the audience were urged not to take Photographs.
See some Photos I took at the
NKOTBSB
Show
here
.
(Photo credit: Mr. Will-W.)