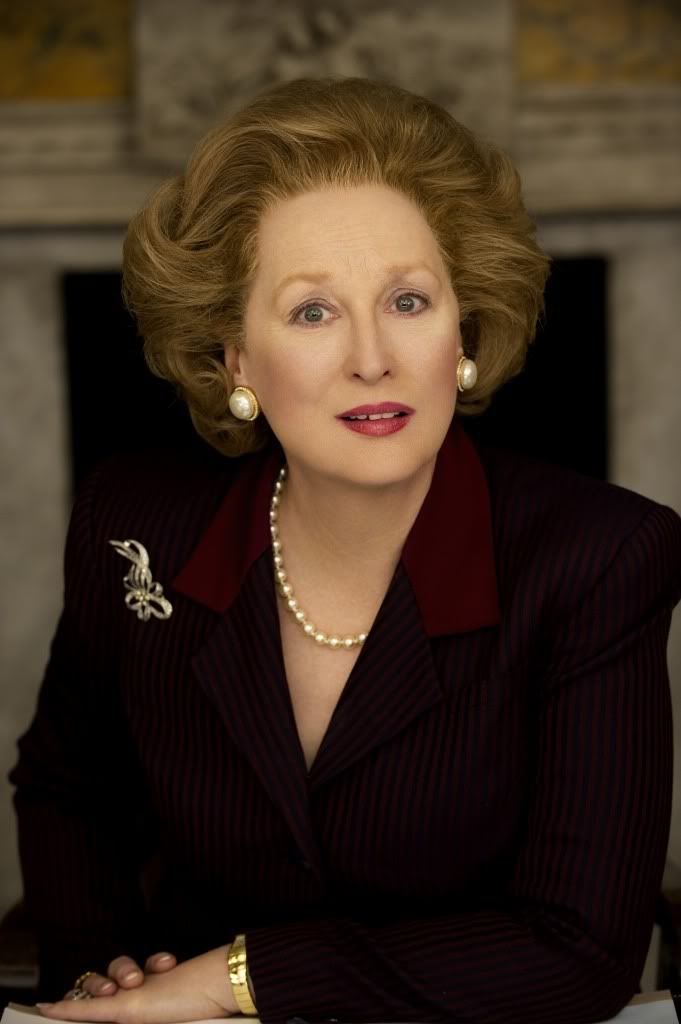 Meryl Streep as Margaret Thatcher
It's official! The Weinstein Co. have acquired U.S. rights to The Iron Lady, a Biopic by Mamma Mia! Director Phyllida Lloyd about former UK Prime Minister Margaret Thatcher. Starring Meryl Streep, it is said only Studio footage was shopped around to Executives attending the Cannes Film Festival and earlier this morning it was confirmed that The Weinstein Co. won the bidding match for the Film, produced by U.K.-based Pathé Films.
As many of you might recall, The Weinstein Co. indeed is hot again, just having successfully campaigned The King's Speech to a Best Picture victory at the Oscars earlier this year. The Iron Lady equally is being touted as a Film to watch this forthcoming Oscars season. Perhaps, we'll see a TIFF 2011 Premiere, warranting a rare visit from Streep to Toronto? Exciting!
(Photo credit: Pathé Films)