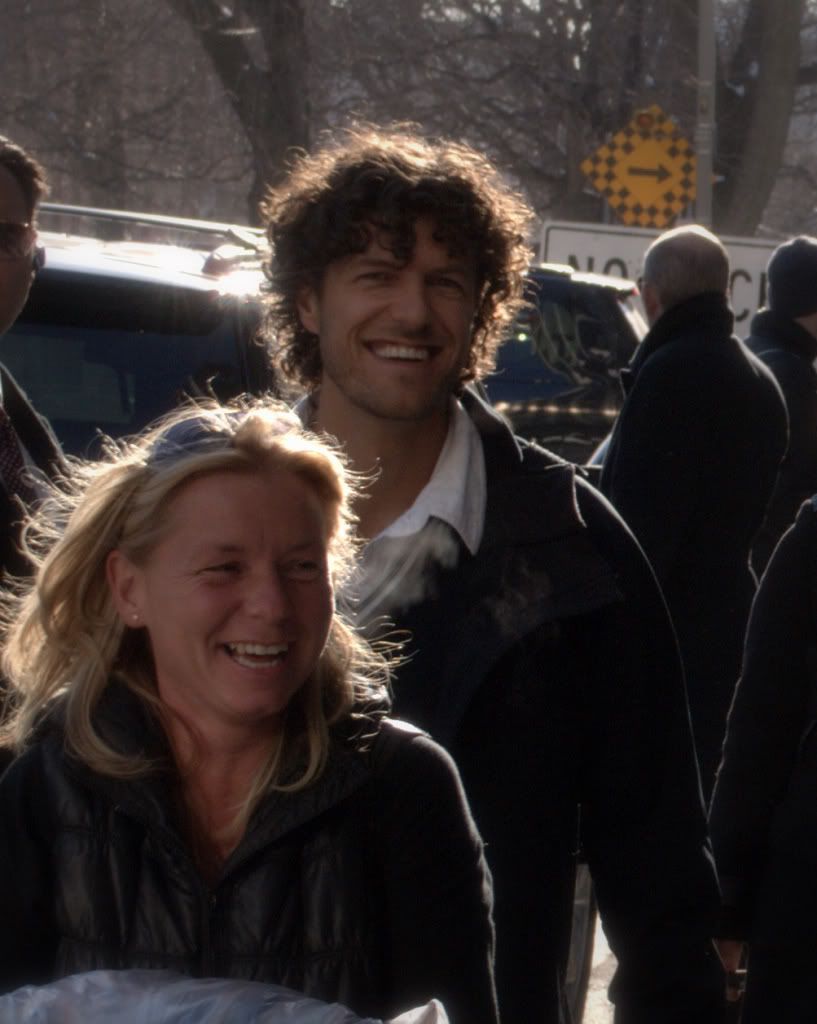 Frederic Thiebaud in Toronto - March 2011
Man! He makes her feel like a Woman! Shania Twain's Husband Frederic Thiebaud was spotted arriving in Toronto with full Entourage in tow (including a Sister Carrie-Ann, seen left) earlier today. The Swiss Nestle Executive was all smiles for my Camera, before heading into their Hotel.
Twain, who is scheduled to receive her Canadian Music Hall of Fame Award at tomorrow evening's Juno Awards, was a little more discreet with her entrance. She won't be able to avoid those Cameras tomorrow night at the Red Carpet. And I'll be there! Don't forget to check back for the Glamazon herself!
(Photo credit: Mr. Will-W.)