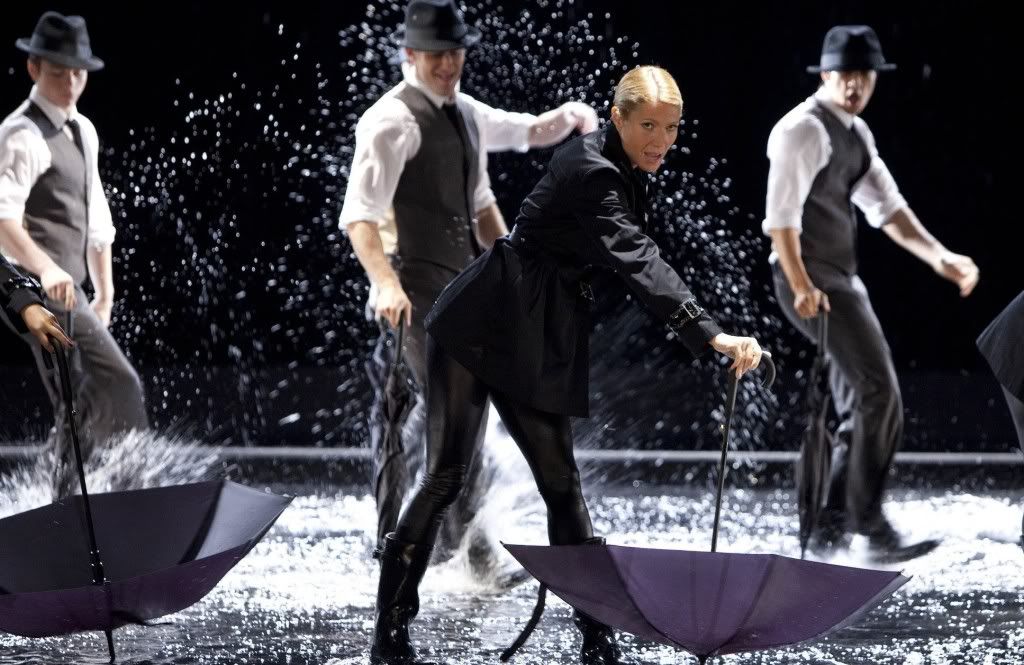 Gwyneth Paltrow on Glee
So obvious! Gwyneth Paltrow just inked a record deal yesterday with Atlantic Records (distributed via Warner Music). It it said the deal was worth $900,000 US, making her a label mate of Cee Lo Green, whom she has been seen performing Forget You with on-stage much of late.

The news comes hot on the heels of her second ever apperance on Glee last night where her character Holly Holiday appears to be in a looming romance with Matthew Morrison`s Will Schuester.
We can almost expect a proper duet between her and Green, maybe on a track penned by Warner`s Bruno Mars, maybe? Hmm.
(Photo credit: Fox)