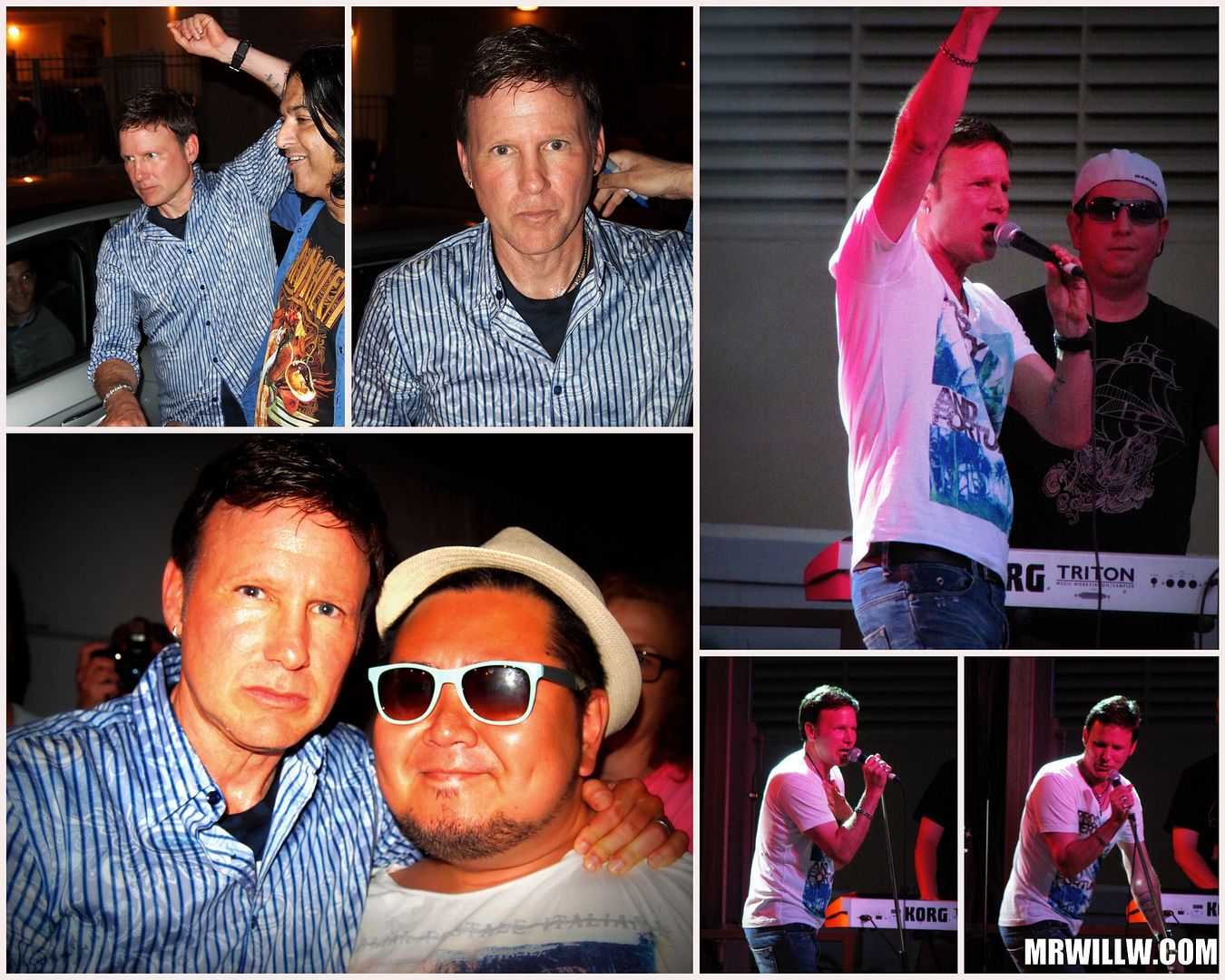 Corey Hart in Toronto - June 2012
Childhood Dream come true! Growing-up in the Outskirts of Toronto in the '80s were defined by a few things:
Madonna, Wham!, Friendship Bracelets & Beads, Michael Jackson, CHUM-FM's Top 30 Countdown, CBC's Video Hits, CityTV's Toronto Rocks
,
ET, Three's Company, Family Ties
and ...
Corey Hart
. I idolized
Hart
as a Kid and begged for my Mom to buy me his
45s
at
Sam the Record Man
because I couldn't afford full Albums. I think I even owned a red-coloured
45
of his take on
Rudolph the Red-Nosed Reindeer
. Yes, I loved him that much.
I was ecstatic to hear that after a long absence from the Music Scene, Hart - known best internationally for his major Hits Never Surrender and Sunglasses at Night - would be resurfacing as one of the Headlining Musical Acts at Pride Toronto 2012. Although an hour late, the Montreal-born Singer/Songwriter played a brief Set which included Rock Covers and some of his biggest Hits at the crowded Bud Light Stage situated at Carlton x Church.
He tells the Audience, "I'm a Straight Man, but I want you to know that I'm an Ally", drawing cheers from the Crowd. "I am normally used to seeing Women at my Shows, but for the first time ever I'm performing for over 70% Men", he observes staring into a sea of shirtless Men. "I think I need to work-out more!".
Starting first with Sunglasses at Night, the youthful 50-year-old delivered a string of Ballads where he sounded his best after a bit of a shaky start and he was pleased to hear the Audience singing along with most of his more recognizable Tunes.

Hart has teamed-up with Canadian DJ/Producer 1Love to re-release his Track Truth Will Set U Free as a Remix. The Track is about three Individuals in his Life whom were struggling with their Sexuality and the Track couldn't be any more relevant today.
Following his Performance, a Crowd of Fans were waiting eagerly for a rare chance to meet Hart and he was more than gracious spending about 10 minutes taking Photos and signing Autographs. Noticing me wearing my Sunglasses at night, he asked me twice, "Did you get your Photo? I wanted to make sure". Aww!
(Photo/video credit: Mr. Will-W. | Audio content: EMI Music)