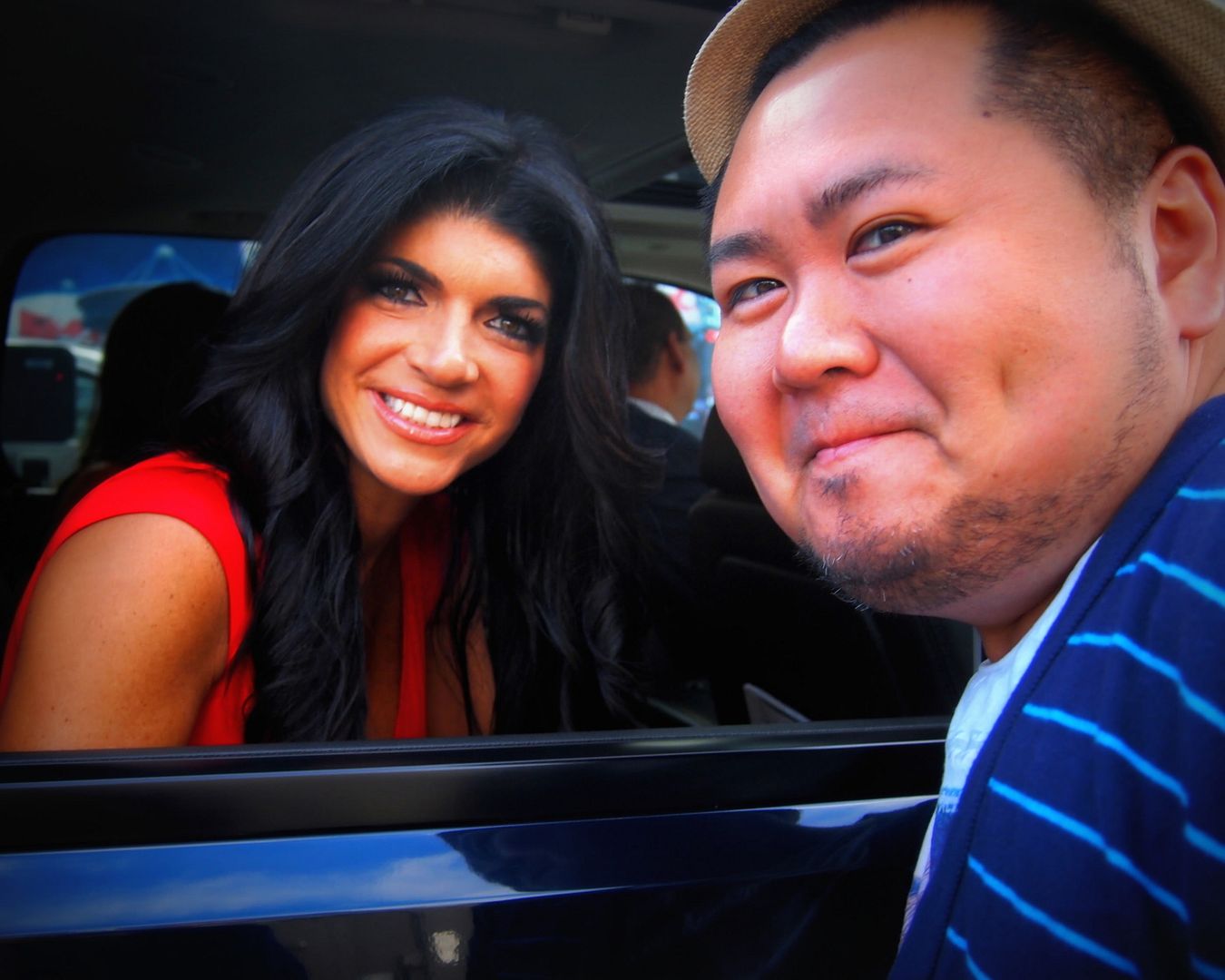 Teresa Giudice & Mr. Will-W.
Real Housewives of New Jersey Star Teresa Guidice made her way to Toronto last night to promote her latest Book, Fabulicious: Fast & Fit. The Book which features 70 quick and low-fat Recipes she concocted, was promoted with appearances earlier today at KISS 92.5 and CP24 Breakfast, along with Signings tonight 6:00 PM at Loblaws 60 Carlton and also an appearance at Chapters Woodbridge tomorrow night at 7:00 PM. Many of you might recognize her also from NBC's The Apprentice (Season 12).
Looking stunning in a red dress out and about in the City, Giudice was entranced by the Bell Media Building's Parking Lot landmark Exhibit of a car bursting through its wall, snapping Photos of it on her iPhone. Noticing a couple Fans staring at her, she rolled down her window further, posing for Photos. Isn't she gorgeous?
(Photo credit: Mr. Will-W.)