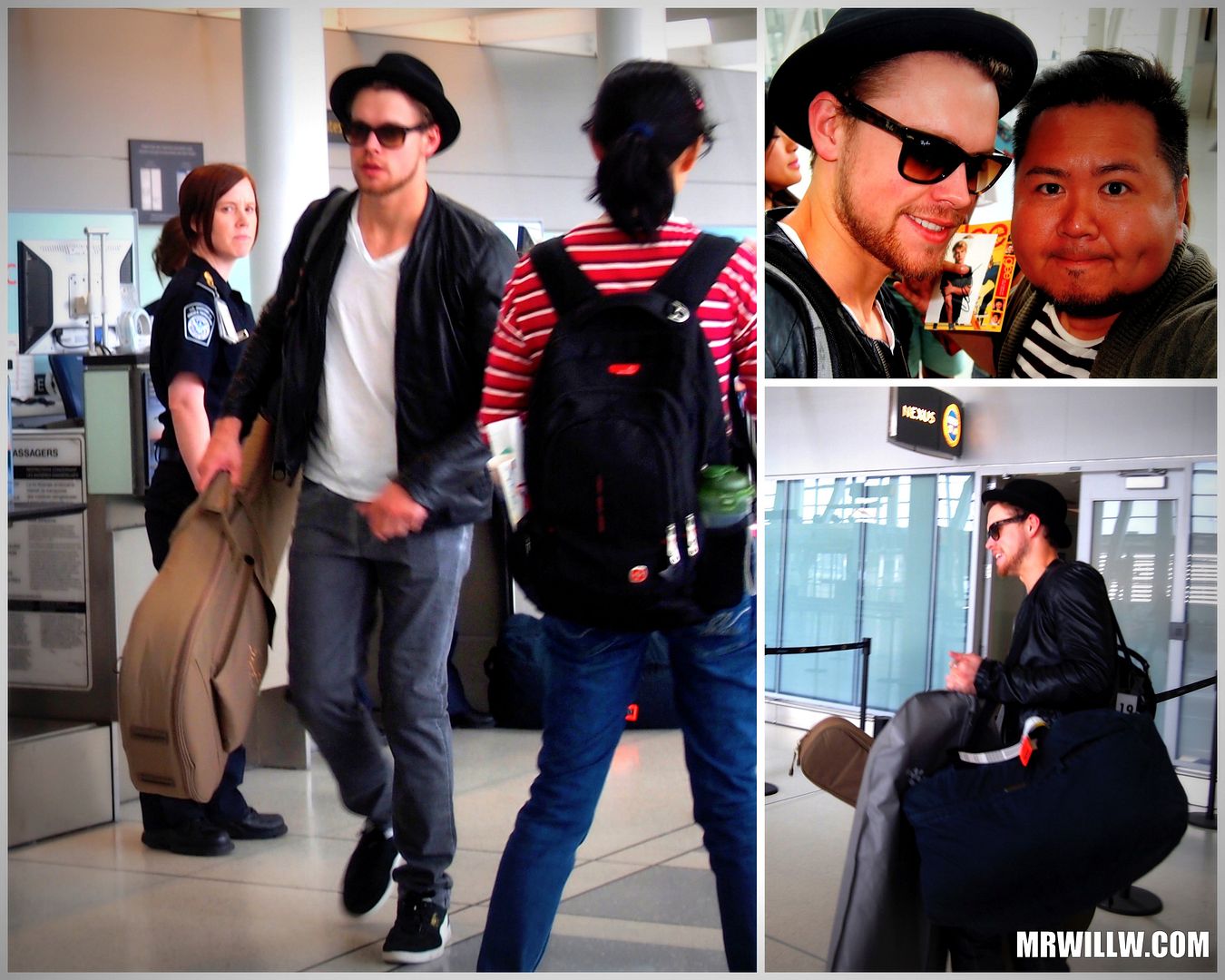 Chord Overstreet in Toronto - June 2012
Glee Star Chord Overstreet looked barely recognizable in this his second visit to Toronto in the past year. Arriving in Toronto on Frirday, the now-scruffy Actor/Singer spent a bit of time partying in the City with a bit of Award-presenting thrown in-the-mix at last night's 2012 MuchMusic Vídeo Awards.
Despite being 30 minutes late for his Flight, he still accomodated waiting Fans at Toronto Pearson International Airport after being able to check-in his bulky Luggage which included a Guitar.
For those curious, the fourth Season of Glee premieres Thursday, September 13, 2012 on FOX at 9:00 PM EST.
(Photo credit: Mr. Will-W.)